Myriad' By Louis Vuitton And Frank Gehry
Where art and perfume converge.
A new fragrance by Louis Vuitton, called "Myriad," has been unveiled as the latest addition to the "Les Extraits" Collection. This collection features six fragrances that are made with the highest quality ingredients and are presented in exquisite extract form.
The bottle design of "Myriad" is a result of a collaboration between two masters of their fields: Master Perfumer Jacques Cavallier Belletrud and renowned architect Frank Gehry. They combined their talents and visions to create a bottle that is both artistic and functional, reflecting the form of Louis Vuitton and the style of Gehry. The collection also includes a unique fragrance trunk, designed by Gehry, that adds an extra touch of luxury and exclusivity.
"Myriad" is a fragrance that embodies the artistry and innovation of Louis Vuitton and Frank Gehry, and invites you to experience a new level of beauty and luxury. The fragrance "Myriad" is a sensory journey inspired by Assam wood, a rare and precious ingredient that Belletrud sourced exclusively for Louis Vuitton. This unique wood adds depth and richness to the oud accord, creating a harmonious contrast. "Myriad" also combines roses, saffron, cocoa, ambrette, white musk and a hint of moss to offer a complex and captivating scent. Each note reveals its own personality, adding layers of sophistication and elegance.
1 | 6
2 | 6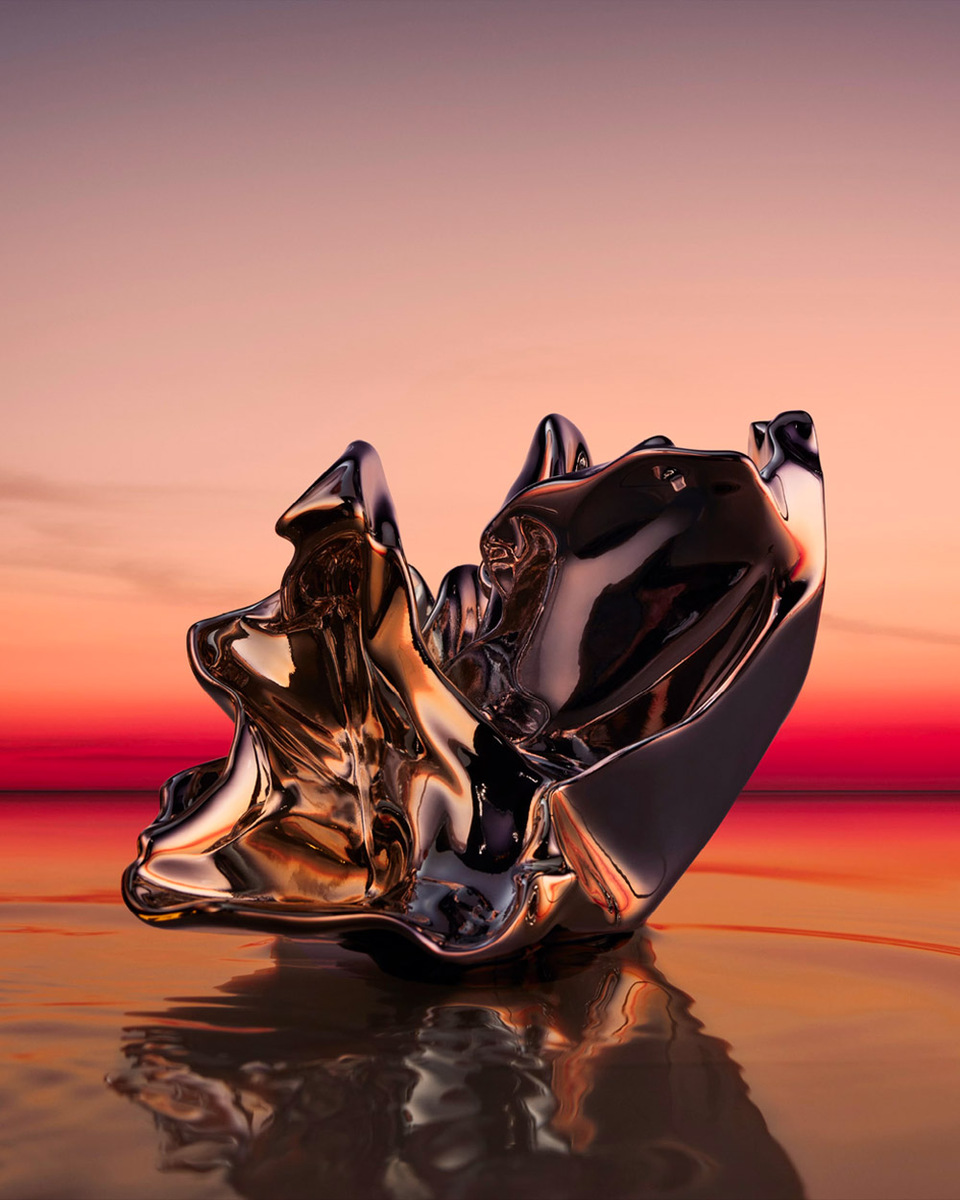 3 | 6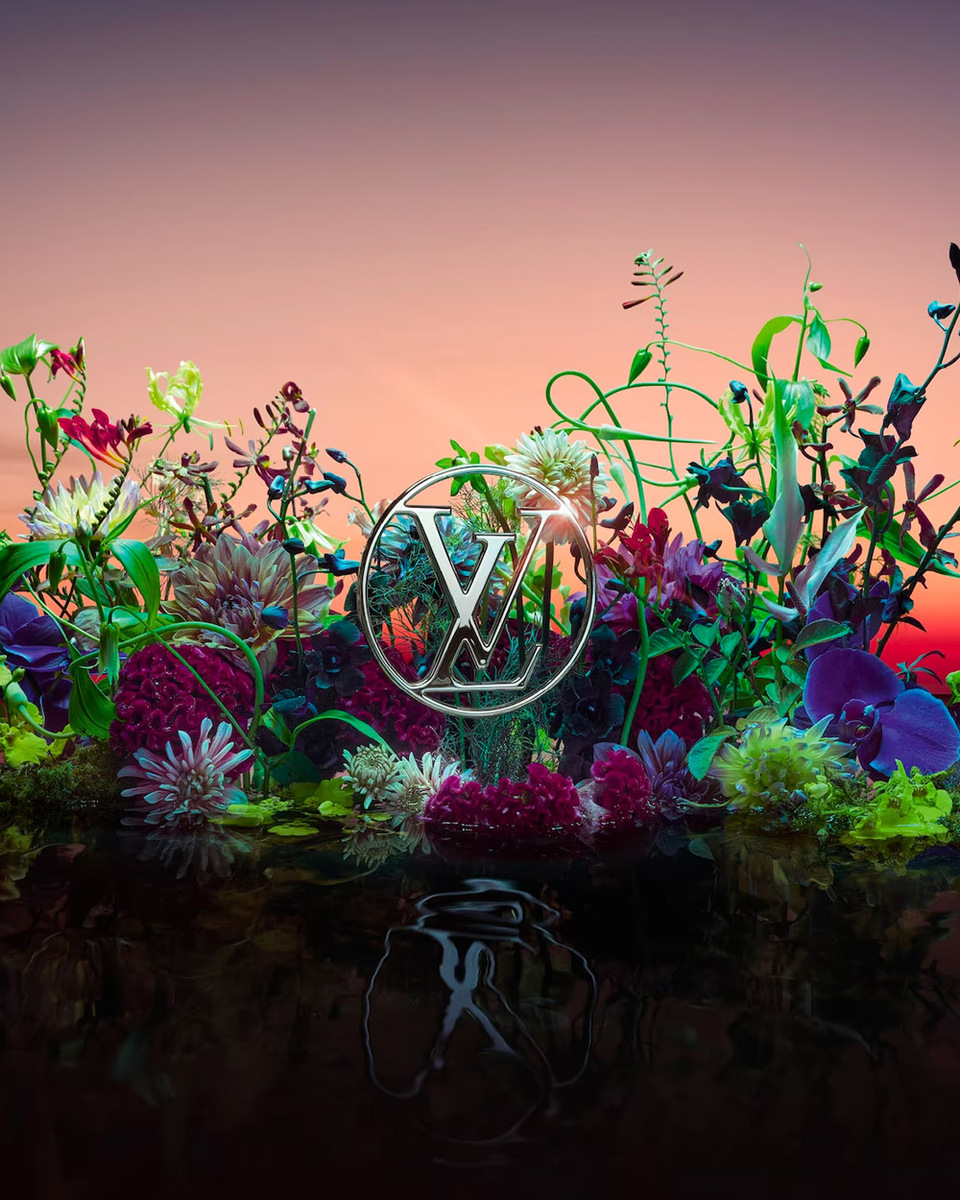 4 | 6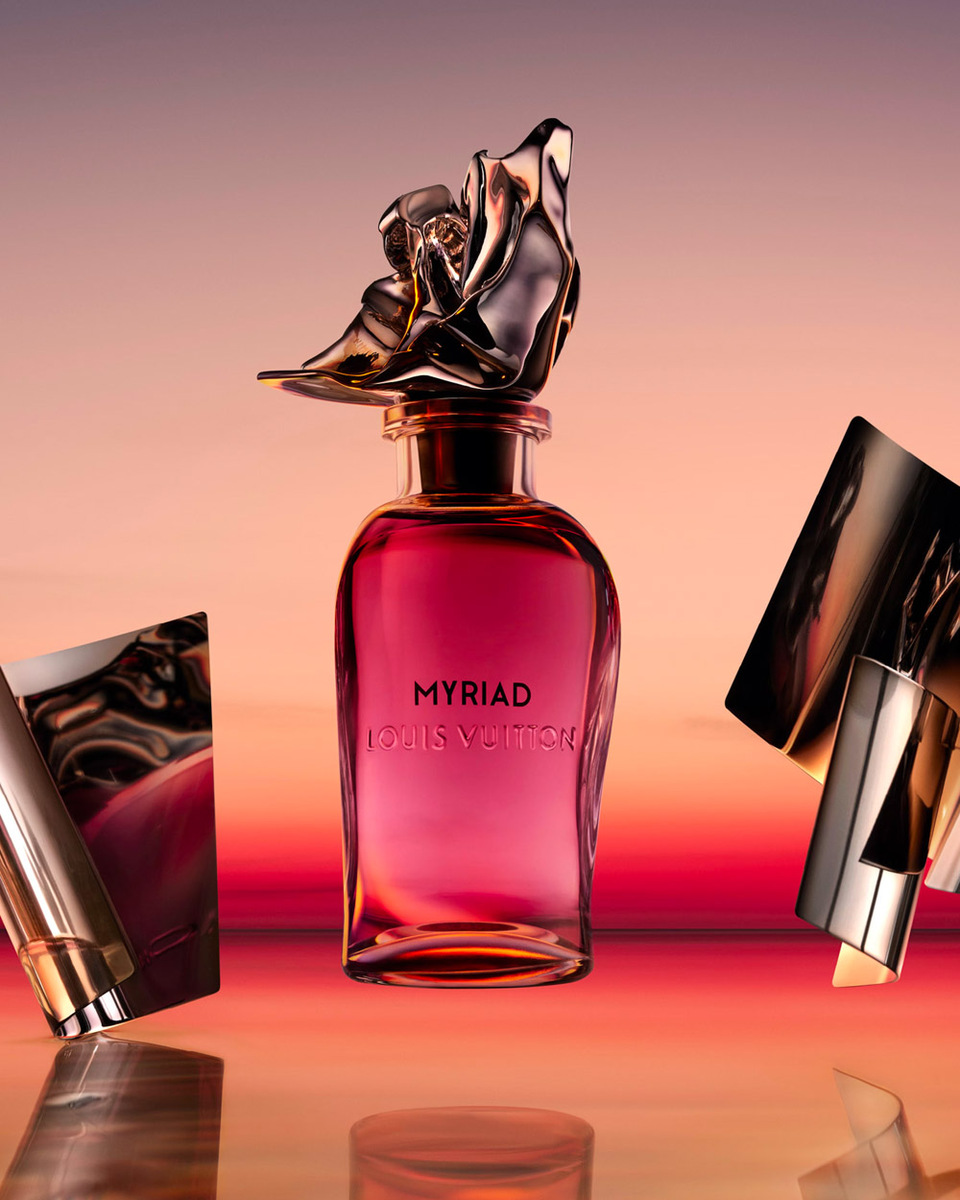 5 | 6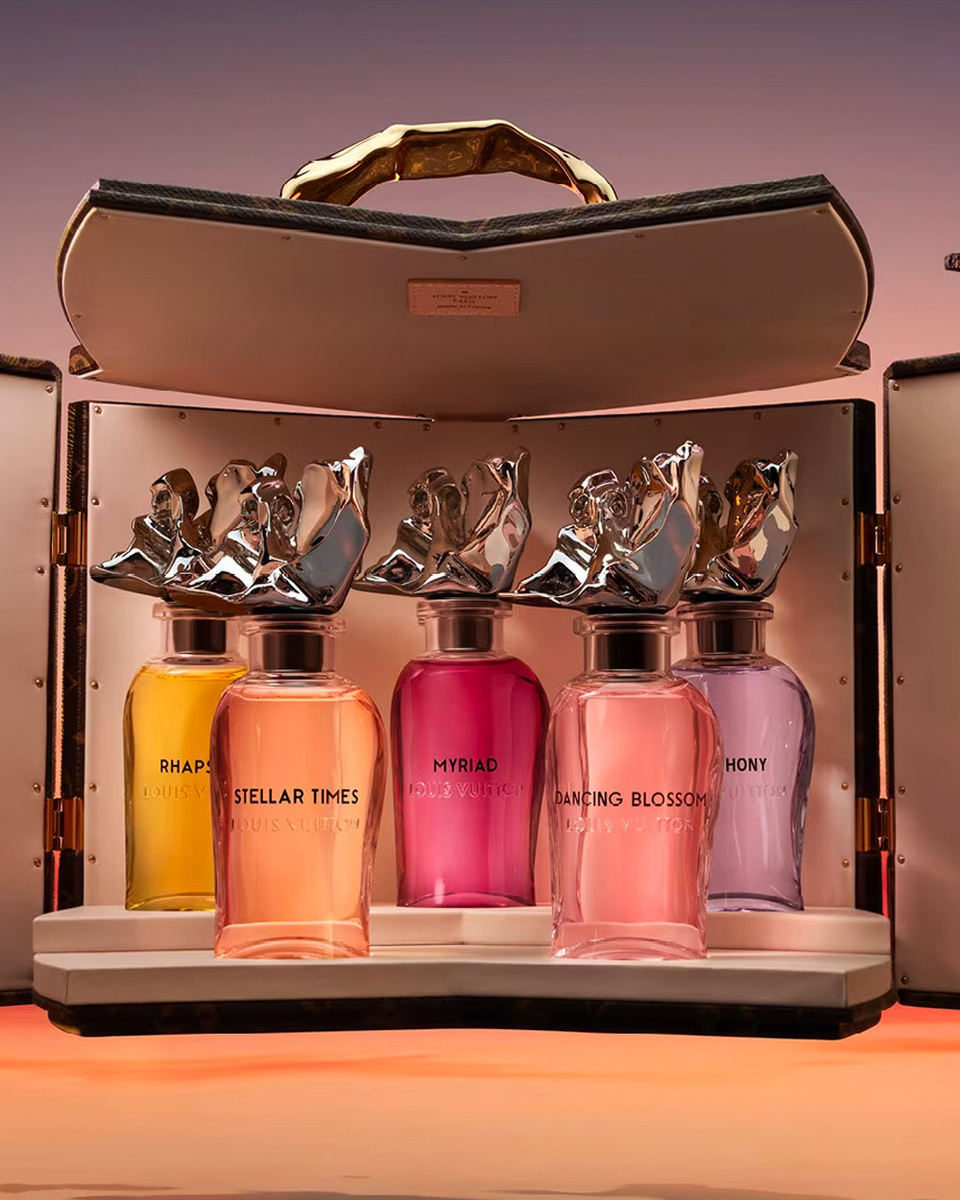 6 | 6