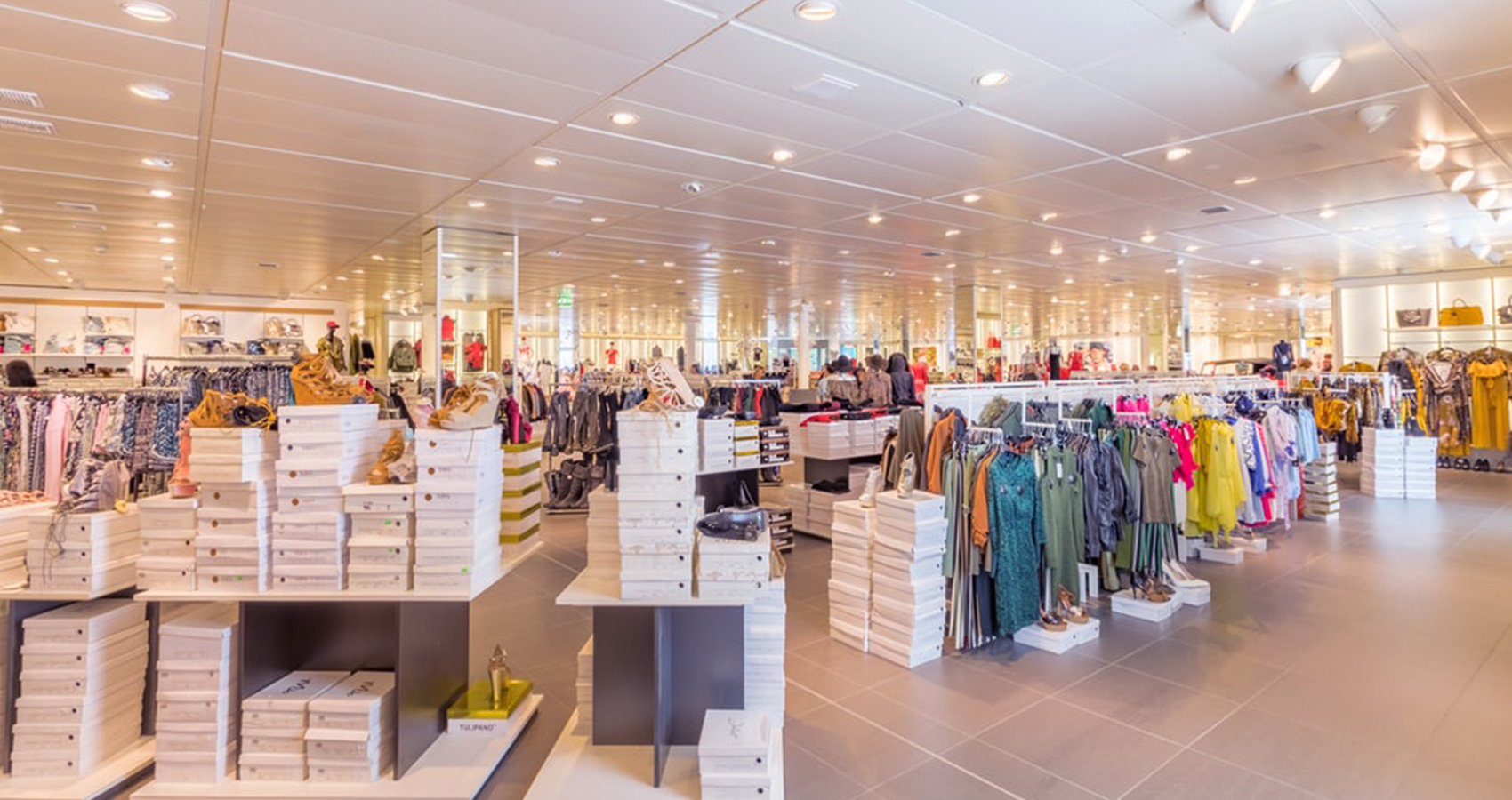 London's Big Topshop Is Closing Its Doors
Say goodbye to the Oxford Circus flagship.
The pandemic has sadly caused many casualties amongst the British Highstreet, with Topshop perhaps being one of the highest profiles. With the chain shortly veering into administration in November last year, it was announced on Tuesday that London's huge Oxford Circus flagship store would not open its doors again. Shortly after this many took to twitter to share their own fond memories:
very unnerved by the disappearance of Big Topshop on Oxford Street. Have many fond teenage memories of looking at the floor and mumbling when the cashier asked me if the pink faux fur bomber I was buying was for 'my girlfriend'. RIP

— shon faye. (@shonfaye) January 5, 2021
rest in peace to the big Topshop. hope someone gives the DJ another gig or else who will blare Show Me Love at 3PM on a Tuesday towards worried looking tourists while sporting a choppy haircut

— lauren o'neill (@hiyalauren) January 5, 2021
Unknowingly, we all visited Big Topshop for the final time

— Katie (@k_stalks) January 5, 2021
RIP Big Topshop. I hope someone has told the contingent of lads who are probably still sitting and waiting on the boyfriend bench

— hannah louise (@hannahlouisef) January 5, 2021
Many of us remember simply calling it 'Big Topshop', a go to destination for fun, affordable pieces in a venue that created an immersive experience for its customers. The store boasted live DJs, cupcake stands and beauty salons that attracted teens and young people globally and was a rite of passage for pretty much any fashion obsessed youngster in the early 2000s and 2010s.
Prior to its collapse a few years ago, the brand was one that featured on spreads in Vogue and was adorning many sought after celebrities. Jane Shepherdson, Topshop's brand director from 1998-2006 was largely praised for her efforts to part ways with their youthful vibe and focus on selling pieces straight off of the runway with high street price tags. Topshop was able to collaborate with model Kate Moss in 2007 which was hugely popular as she herself became a real-life mannequin in the windows, attracting huge crowds and adding to this immersive fashion experience they had created.
However, as we came to the end of the 2010s the rise of online fast fashion brands soared, leaving Topshop left competing with brands able to offer pieces at half the price. Its youthful audience who wanted looks quickly and cheaply turned to new brands such as Boohoo and PrettyLittleThing who even partnered with their favourite influencers. The convenience of the online shopping culture drew so many in, leaving immersive experiences cold and outdated. Their audience simply wasn't interested in a traditional shop floor experience, and with stories of modern slavery and chairman Phillip Green featuring negatively in the media, Topshop's audience dispersed.
Although Topshop's once huge glimmering presence may have closed its doors, of all the Arcadia Group brands, Topshop does hold a sense of legacy for many. This is brand that inspired many young creatives into fashion, and a store which holds a whole host of memories and days out. I simply don't think this is the end of Topshop just yet.