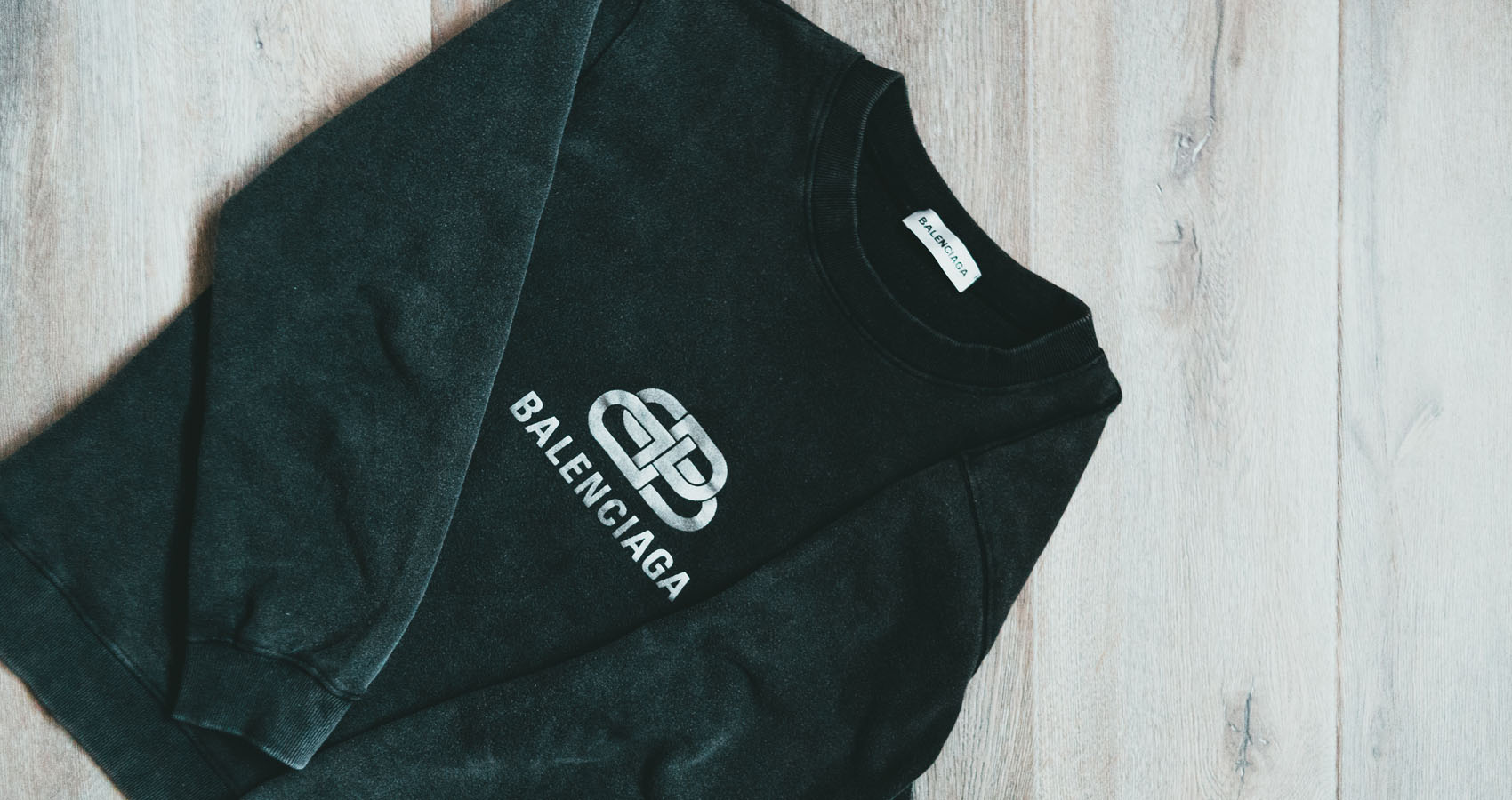 Logomania Set to Launch a Whole New Wave of Social Media Influencers
Logos as a status symbol.
Logomania, or the overwhelming presence of logos from luxury brands on every item of clothing or streetwear, is not a new trend. Have a look back in history, and it's easy to see that the OG fashion logo was the coat of arms or family crests of distinguished houses that wanted to differentiate themselves from the crowds.
The trend took new wings in 1925 when Coco Chanel did something shocking for the time - she put her own name on the clothes she designed! Since then, people have learned to see logos as a status symbol and have displayed them proudly (but discreetly).
Things changed when celebrities started to use logos to flaunt their status and wealth. Some believe that the current logomania was forged in the '80s and early '90s due to hip-hop artists. Due to their desire to "stick it to the man," logos are now in full display, large, and in charge.
However, the history of logomania is not linear. According to a 2018 Ruth La Ferla article for the New York Times, the trend rises and falls in tandem with the current economic climate. As soon as the times get tough, the luxury logos get tucked away, only to return during times of affluence.
So, what does this mean for the current economic climate? As it turns out, social media may have a stronger word to say on this, as the new wave of influencers may have already been set in motion by the logomania trend.
Logomania is Still Going Strong with Celebrities
The rise of Instagram (and now TikTok) turned Logomania into an online trend. Logos are very IG-friendly and look good in videos, so the younger social media influencers found a fun way to diversify their content.
As the trend grew, it reached the rich and famous part of Instagram and TikTok. This is why, if you check online publications that cater to celebrities, like sojones.com, it's easy to see that they are not shy about the brands they wear. Socialites, Hollywood celebrities, and even designers are very much invested in flaunting their luxury logos.
Still, Instagram is no longer the leading social media platform, and TikTok influencers are more interested in creative outfits that showcase a person's unique view on fashion.
This change is also influenced (or falls in line with) by big-brand fashion collaborations. Gucci and Balenciaga and Fendi and Versace are two of the most notorious examples of luxury brands that are willing to expose their following to something new and interesting.
As we move forward, fashion experts expect to see less logomania and more subtlety when it comes to showcasing a brand's logo. The autumn/winter 2022 collections from big brands like Prada are more focused on classic elegance and less on IG-friendly logo-heavy clothes.
Sure, the trend is not yet gone, so you'll see a few oversized logos here and there, but the overall feeling is of subtle notes.
Brands and Influencers Will Continue to Collaborate
Influencer marketing continues to rise, but brands discovered a new wave that could bring them more sales. The nano and micro-influencers (between 10,000 and 100,000 followers) are now the focus of even big brands because the data shows they have a better chance to convince their audiences to make a purchase.
Of course, this doesn't mean big-name influencers will lose their collaborations; it's just that brands discovered a new niche that may be more lucrative for their profit. Therefore, they will probably focus on smaller influencers for targeted ads and use the big influencers for awareness and branding.