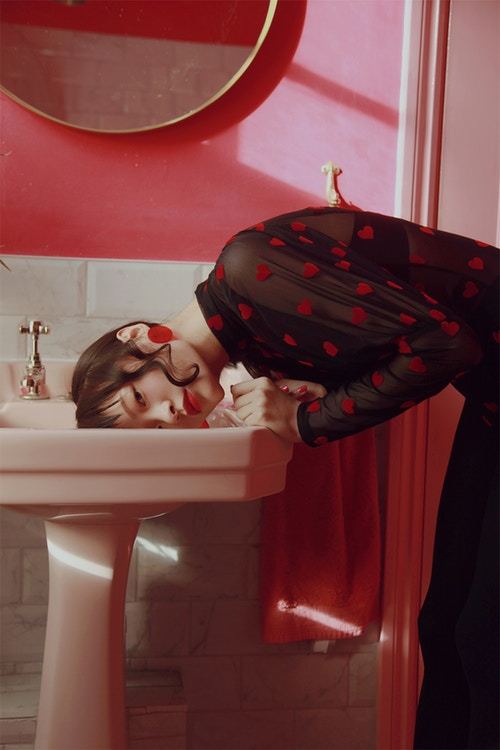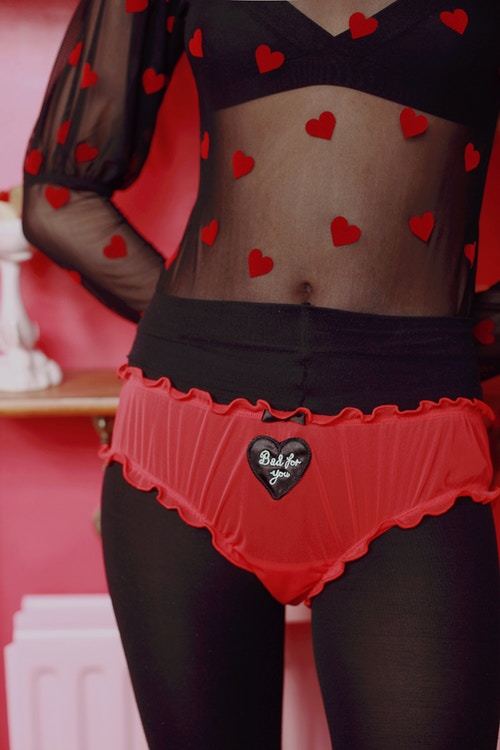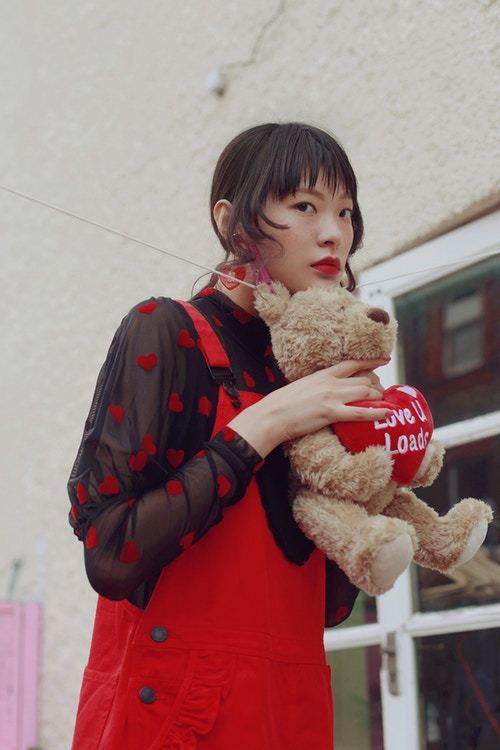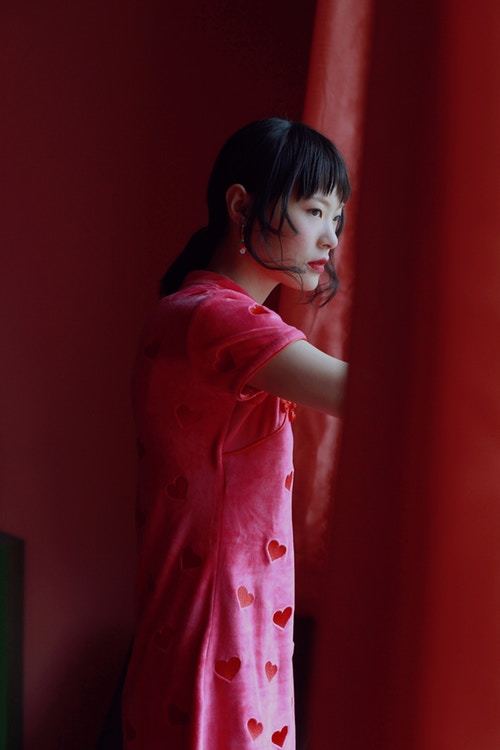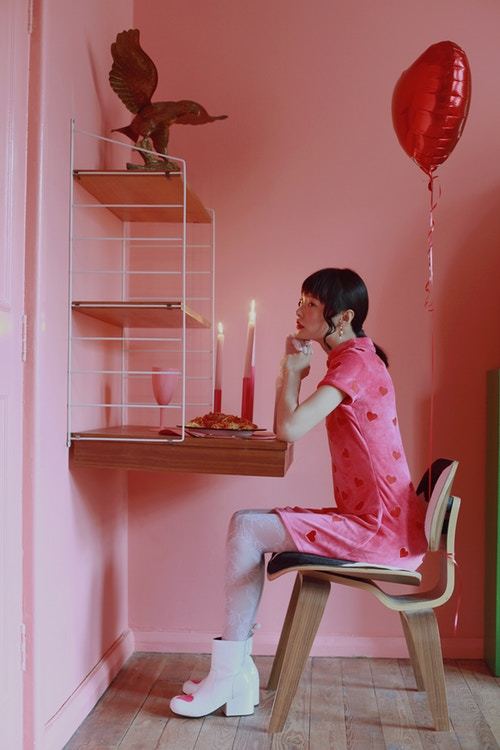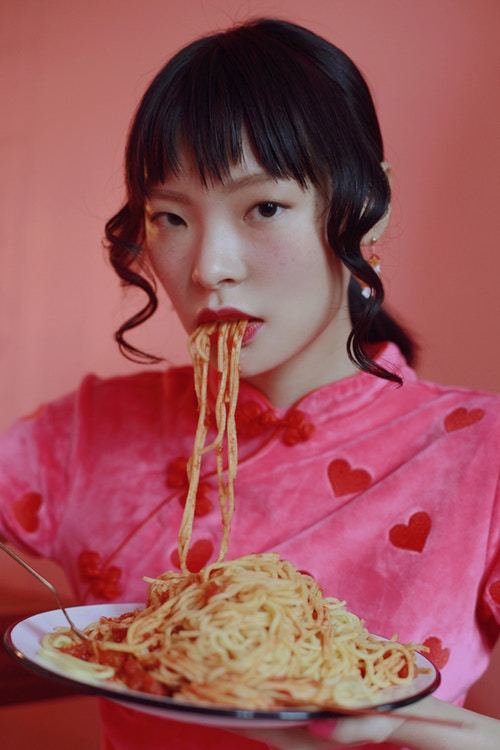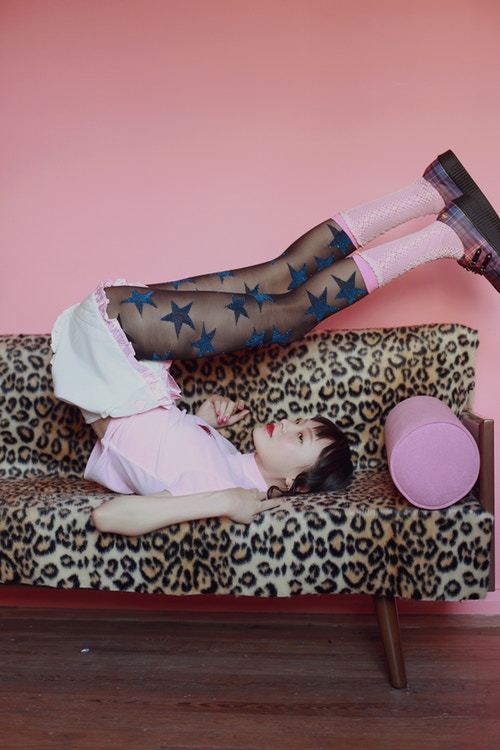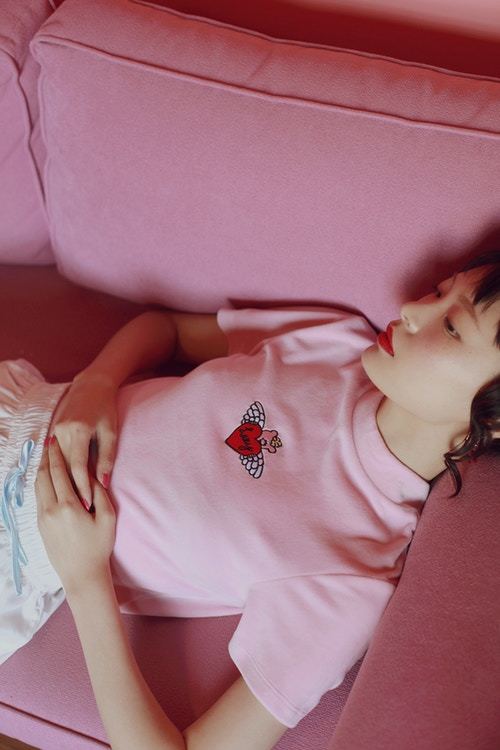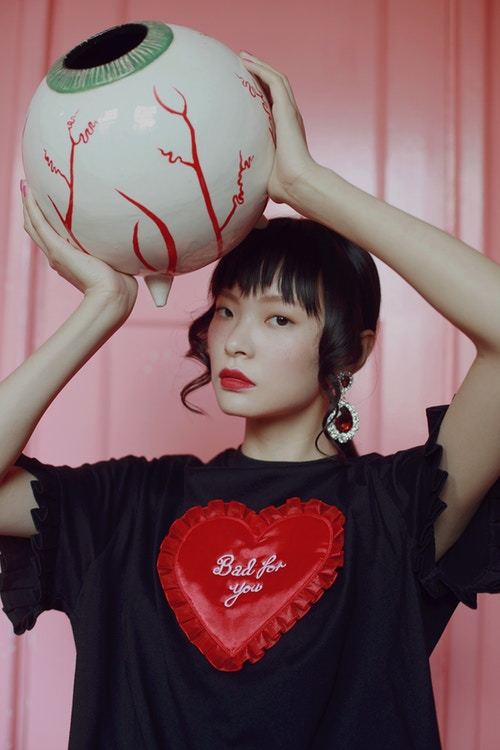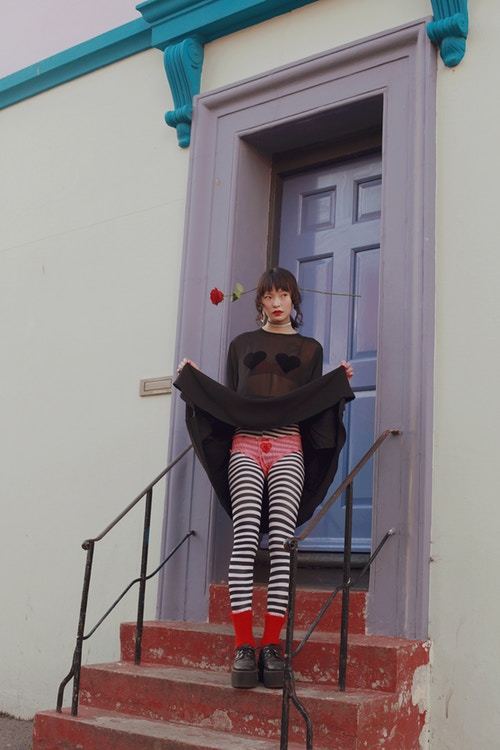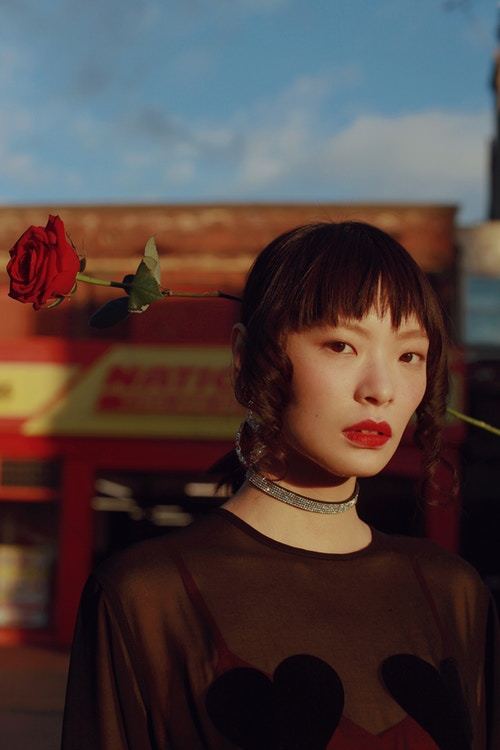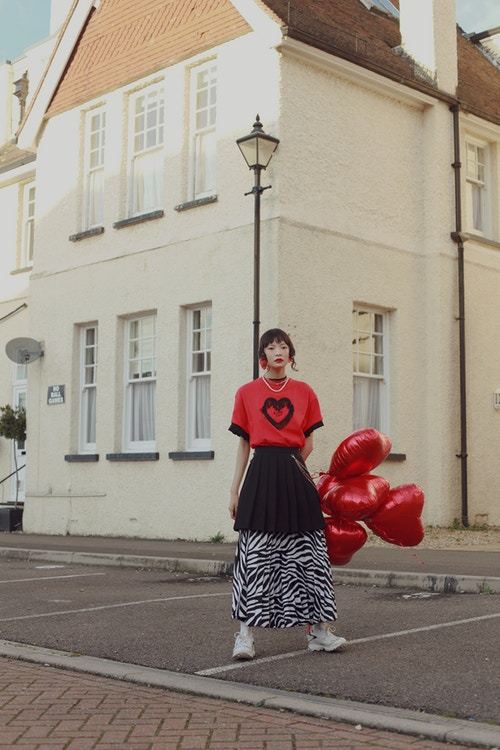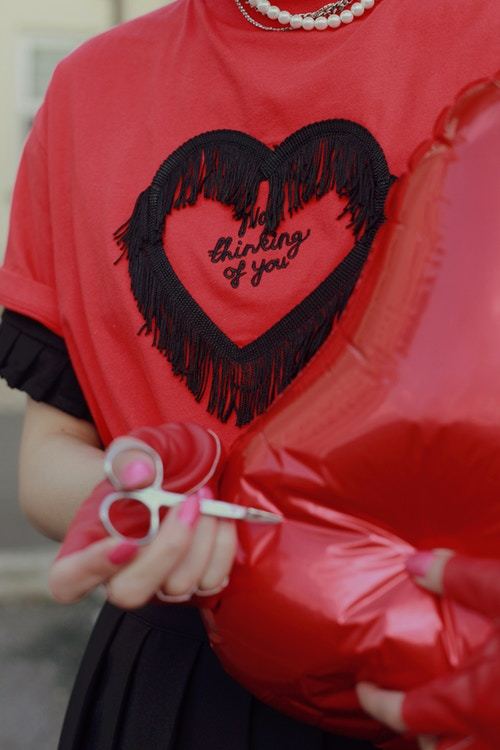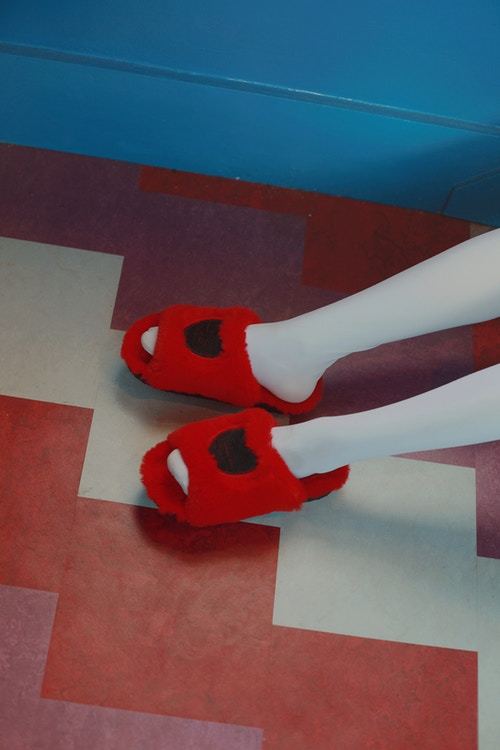 Dodge Cupid's Arrow With Lazy Oaf's Anti-Valentine's Collection
Nailed it.
Whether you're slaying the single life, or you just fucking despise the Hallmark-engineered funfair of romantic insecurity that is Valentine's Day, Lazy Oaf has come through with the perfect ANTI-dote.
As Lazy Oaf writes, its new collection "may be all heart motifs and pink and red, but we're definitely not thinking of you." Encapsulating the spirit of self-love and Valentine's angst, lazy cherub bears, frilly knickers, fuzzy slippers and an adorable "no feelings" pillow sum up your V-day plans. The only item that's missing from the capsule of pretty heart tops, dresses and dungarees is an extra-large box of chocs... aaand a bottle of wine.
Flick through the lookbook – including a totally awesome balloon-stabbing pic – in the gallery above and shop the 'Not Thinking of You' collection here.
Next up, here's how to deal with a break-up.