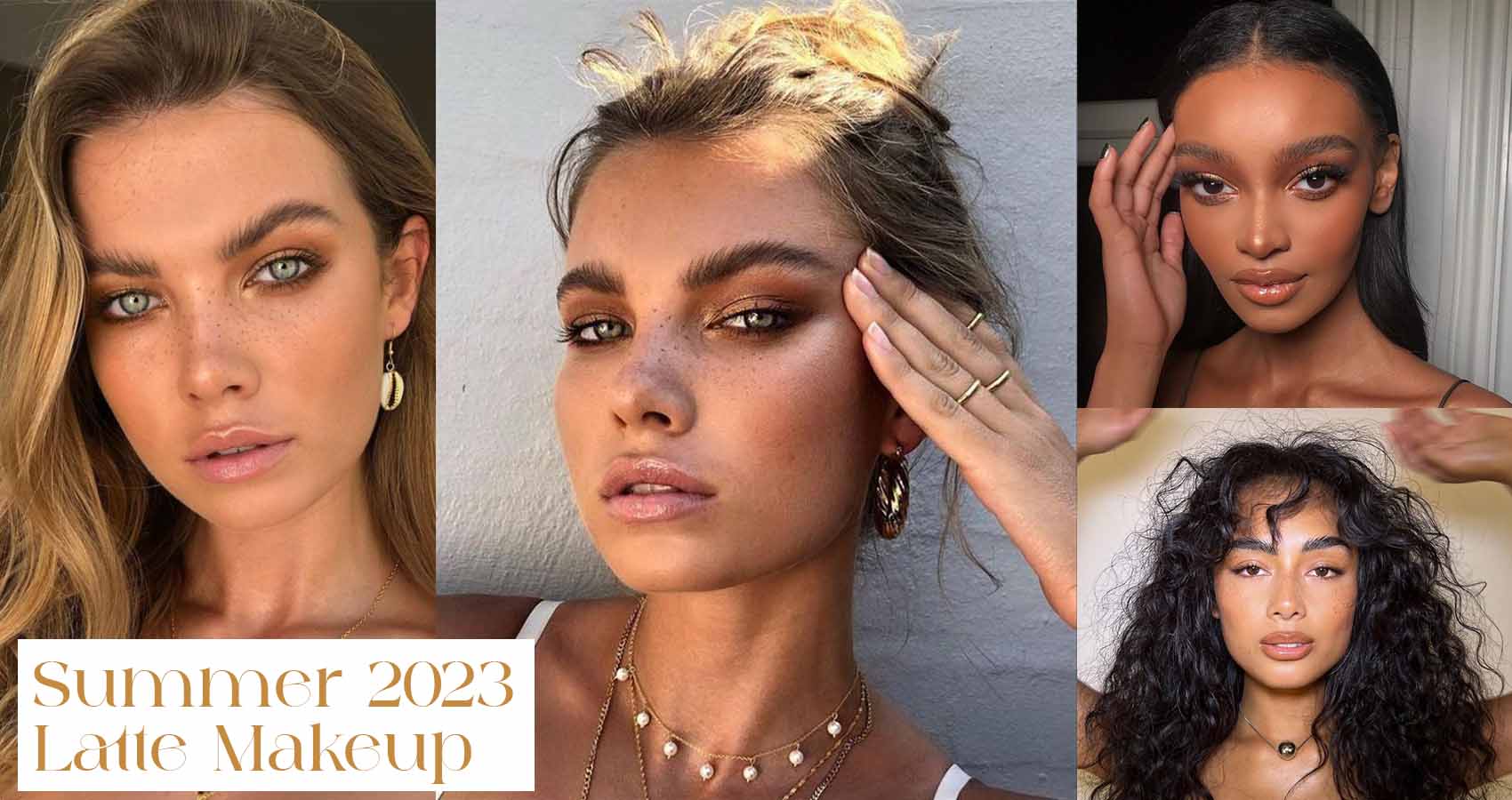 Tiktok's Delightful Obsession: Unveiling the Sizzling Beauty Trend - 'Latte Makeup'
Channel your inner Bronze Goddess!
Tiktok has done it again, introducing girls to a new beauty trend with an adorable label – "latte makeup." The name itself evokes thoughts of something toasty, warm, and delicious, and that's exactly what this craze is all about. While looking like a bronze goddess is not a new concept, latte makeup offers a fresh take on soft glam and sultry looks, reminiscent of a 2000s JLO music video.
If you search for latte makeup on Pinterest or Tiktok, you'll likely come across the work of Tanielle Jai, an Australian makeup artist who serves as the main muse for this trend. A photo from 2018 showcases her "bronzed makeup with caramel tones" look, featuring fluffy brows, golden skin, and captivating coffee-eye makeup. The emphasis is on a more natural complexion, with the eye makeup stealing the show, but the trend allows for creative variations.
To achieve the latte makeup effect, start with a creamy, sun-kissed base. A recommendation is to mix Bronzing drops with your favorite moisturizer for a natural, radiant hue. Alternatively, using an illuminator like Elf Halo Glow can give you a warm flush without the need for foundation.
Next, focus on those brows! Achieving laminated brows is simple with a good brow gel. The got2b Glued Eyebrow Gel is highly recommended for shaping and defining brows, while the Kosas Air Brow offers a volumized, fluffy look with a tinted option.
Underpainting is a key technique for this trend. Begin with your favorite liquid or cream contour stick, followed by a brightening concealer. Then, gently buff in your foundation or skin tint all over your face with a fluffy brush. Set your under eyes and face as usual. Instead of blush, which is often omitted in the latte makeup trend, use a cream bronzer to add warmth to the areas where blush would typically go. If you have a tanned or darker skin tone, opting for a peachy-toned or warm blush might be more flattering.
Now, onto the standout feature of the look – the bronzed eyes. The beauty of this aspect is its versatility. You can go as natural or as playful as you desire. Use warm browns from your eyeshadow palette, or if you don't have one, apply your bronzer all over your eyelids and extend it slightly at the corners. Adding a deeper brown to the outer corners of your eyes will accentuate the look. Don't forget to dust the color under your eyes. For a more intense look, add a brown wing, mascara, and some shimmer.
To complete the latte makeup, line or fill your lips with a nude or brown lip liner and apply gloss for a melted caramel-toned lip.
As latte makeup takes over the summer of 2023, despite its fall vibes, we can't help but wonder what the next beauty trend will be. As long as it makes us look delectable, we'll be on board!