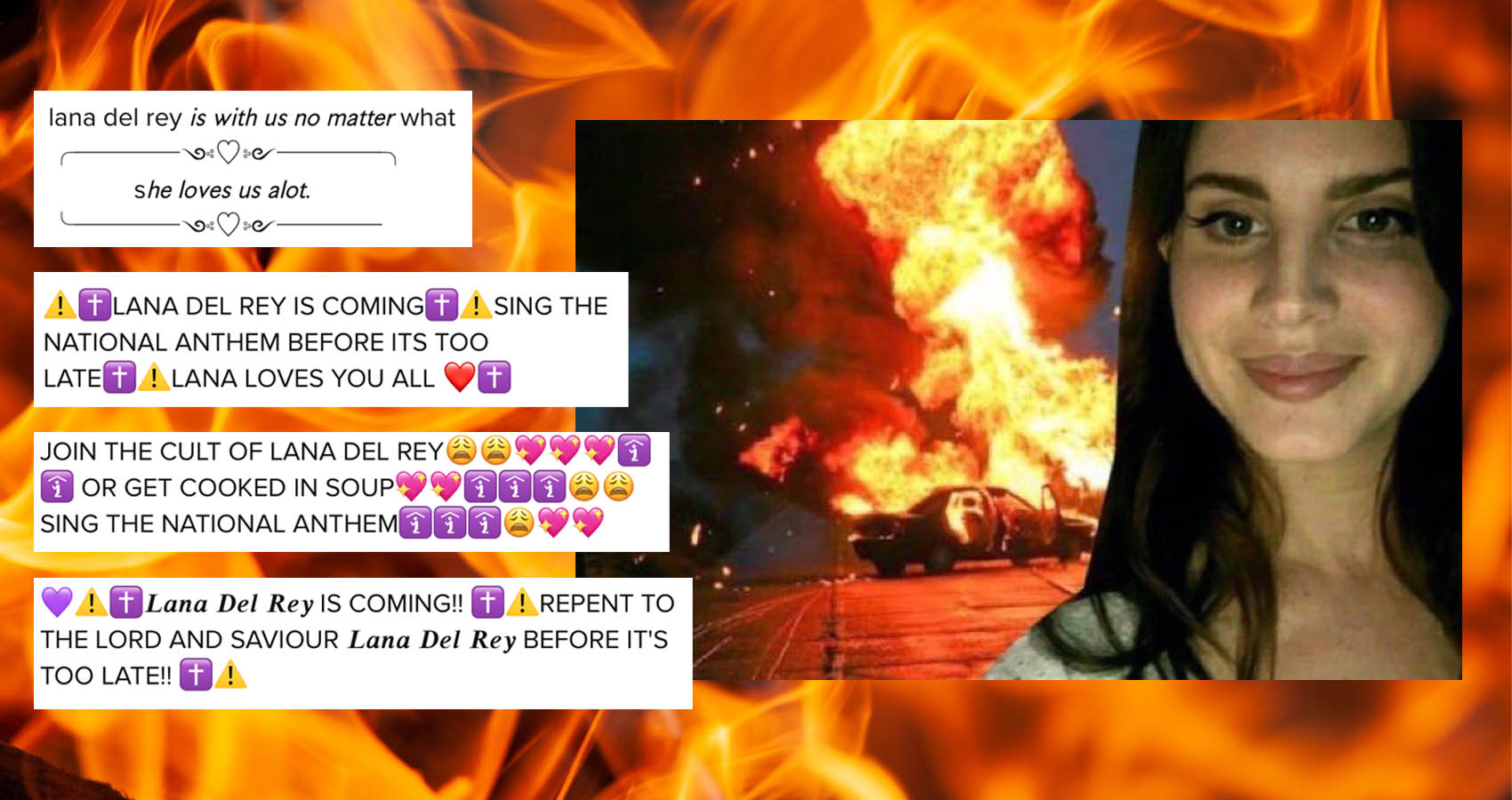 Are You Ready To Join The Lana Del Rey Cult?
Tiktok stans have started a "cult" for the singer.
Yes, you read the title correctly, fans of the singer have stated a self-proclaimed "cult" on Tiktok.
Users are changing their profile photo to a pic of the star smiling in front of a car crash fire to signal their involvement. Some are even taking to the comments of random videos to comment messages such as "Lana Del Rey is coming! Repent to the lord and savior Lana Del Rey before it's too late,".
While this may sound odd, it seems to be harmless fun following Lana's recent Tiktok debut. At the end of January Lana's official blue check account appeared on the app, with a fitting bio of "I thought somebody could tell me how – but I found nobody that could." Very fitting for the poetic singer.
For the moment, Lana's Tiktok page is still empty, however she still has a 400k+ following – now those are some dedicated fans. Perhaps we will be treated to snippets of her upcoming album Chemtrails Over The Country Club (out on March 19th).
Lana is yet to address the social media cult trend, but fans as gladly showing their loyalty to the iconic musician.