Kiana V Releases New EP "Dazed"
The Grammy recognised singer/songwriter is making waves in the industry
We're always on the hunt for the latest music here at Fizzy, and we've landed on a treasure chest of an EP. Kiana V, daughter of Gary Valenciano – one of the Philippines' most prolific musicians – has just released her new EP "Dazed".
The five-track EP featuring chilled, laid-back melodies, combined with dreamy, mesmerizing vocals makes for an almost hypnotic listening experience. Kiana describes the EP as, 'a soft exploration of how self-love affects the love we are able to give to others.'
Whilst we are loving every song on the EP, the third track "Better" is one many of us can relate to. It looks at the morphing from heartbreak into newfound confidence. Reflecting on the track, Kiana says 'It's an awakening to newfound courage.'
Kiana made her stake in the music industry back in 2016 with her debut single "Circles" and she hasn't stopped rising since. Her latest track "Safe Place" gained recognition from Grammy.com, who named her an artist pushing Filipino music to the forefront.
We were lucky enough to chat with Kiana about herself and her music. Keep reading to find out more.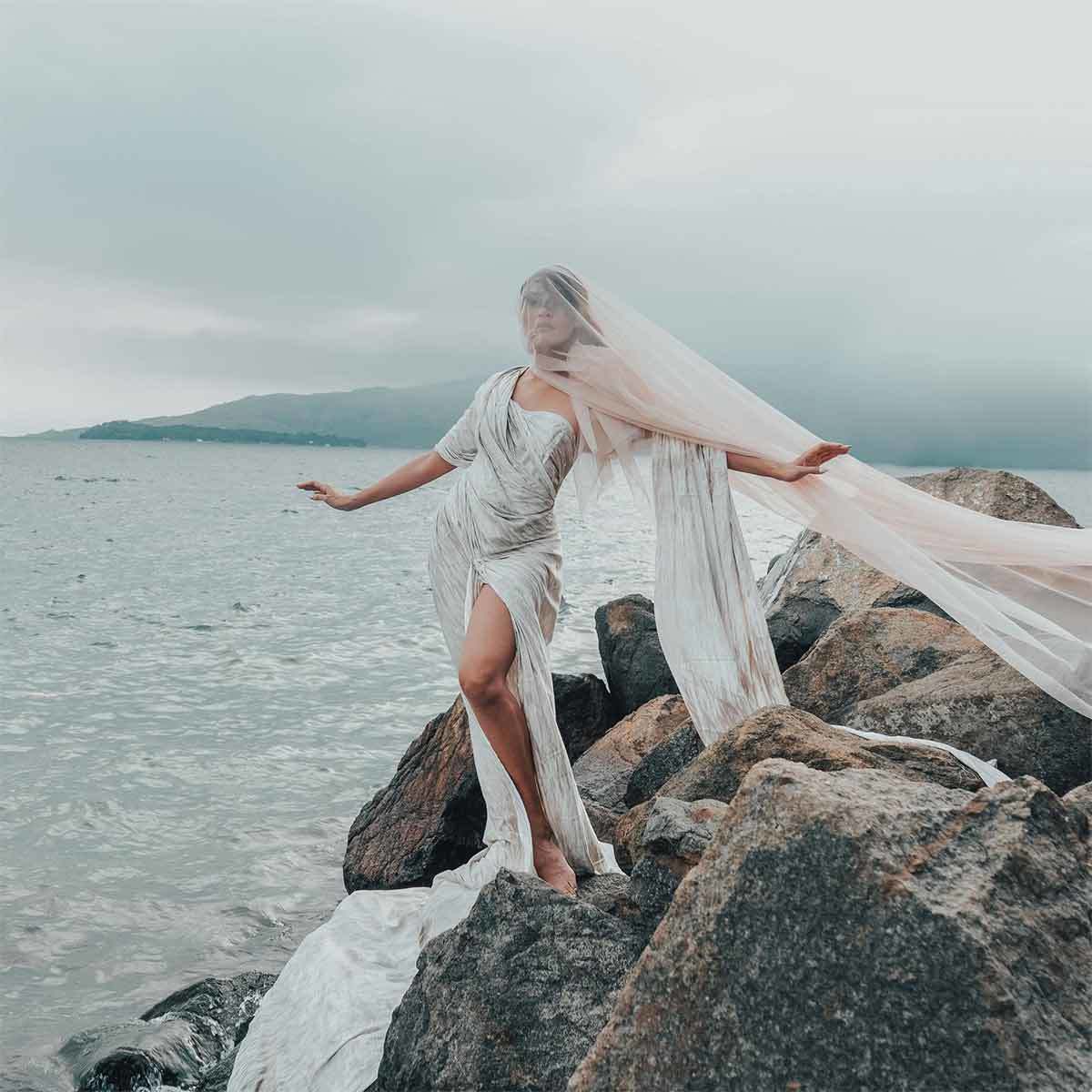 Did you always want to go into the music industry?
Actually, no. I always loved to sing and perform, but I didn't want to pursue it as a career. I couldn't help myself though. No matter how much I tried to turn the other way, the music kept pulling me back in. No complaints!
Why did you decide on "Dazed" to be the title of the EP?
Writing "Dazed" felt so natural and to be honest it felt quite freeing. I knew when we were producing it that it was much more raw and soft than anything else I had released in the past, but I didn't care. I think having it be the title track was the right way for me to fully embrace this new season I'm in.
What's your favorite track off the EP and why?
"How Do I" is my favorite. When I started writing that song I didn't really know where I was going to take it, but it kind of just flowed out of me. I had it done in a little over an hour and I think that says a lot about how much I connect with those lyrics. Jesse Barrera absolutely killed the production of that song too… He got it exactly where I wanted it.
You're already achieving great things, including recognition from Grammy.com, what are some things you'd like to achieve in the future in regard to your music career?
Thank you! I'm looking forward to collaborating with new artists and my friends who I haven't yet worked with. I really do feel like something in me came alive throughout the whole process of producing the project independently and now I just can't wait to get back in the studio and explore that feeling further.
You can check out the EP here.