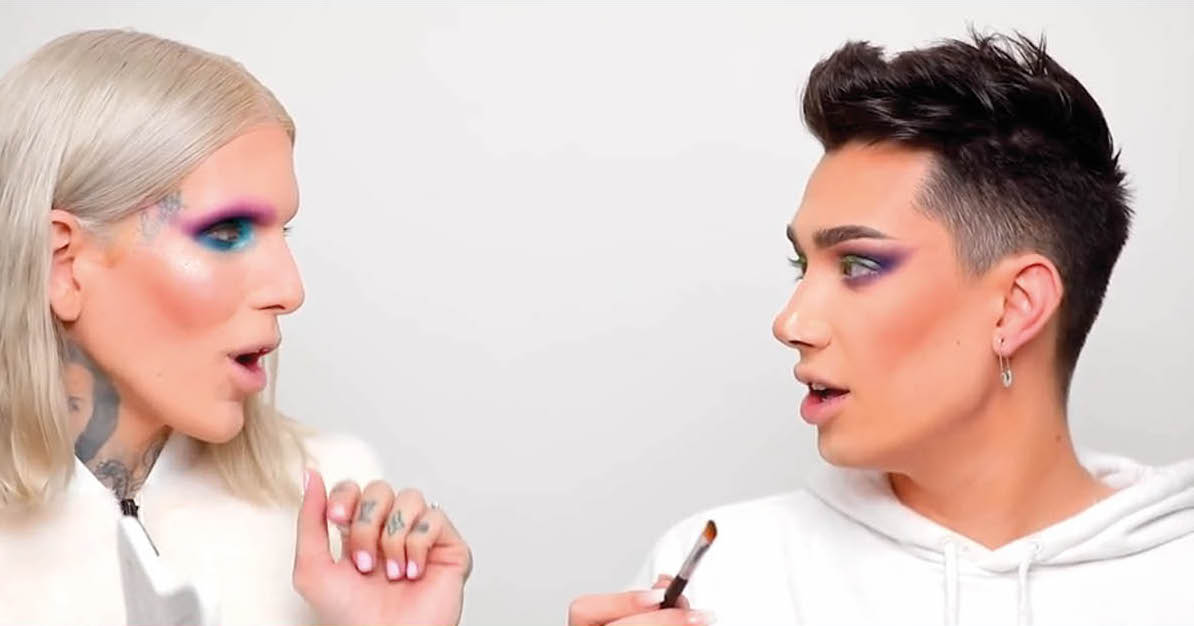 Jeffree Star Apologizes to James Charles & More In A New YouTube Video
He also decided to mention the BLM movement after not saying a word until now?
Just when you thought all this beauty drama was over, Tati Westbrook decided that she was bored and opened up that wound all over again and now, Jeffree Star has decided to speak up.
Since all the drama, he has been dropped by Morphe and hasn't actually spoken of it all until his video "Doing What's Right." In the video, Star apologies to James Charles, mentions Breonna Taylor (what?), and finds some time to promote his makeup business and its latest venture - not bad for 10 minutes.
He talks about how he has decided to take a different approach to the drama in his life, "I'm so quick to grab my phone and say what is on my mind at that moment, without really thinking about the ramifications of my words, my actions…" saying that he is now really reflecting on his 'behavior' whilst trying to avoid the drama for weeks.
He says that a lot of things are 'false' and that he 'will not be entertaining it' saying his lawyers are handling it behind the scenes and won't be spilling any tea in the video. He doesn't actually apologize for anything specific we will add, just going on about admitting his flaws.
He does say sorry to James Charles on multiple occasions so that's positive, but what everyone (and we mean everyone, just check out Twitter) is confused by is his sudden mention of Breonna Taylor, claiming she still has no justice.
He goes on to list a handful of other black men & women who have been murdered in what appears an attempt to discuss why the BLM is more important than the beauty world drama. This is undoubtedly true but Star has been completely silent on the whole thing, this entire time - he has a platform of 15 million followers, why hasn't he used it?!
He also does not address his own history of racism and violent comments, as mentioned previously, Twitter had a strong opinion on this and began to call him out for 'hijack-tivism' a way of using unlawful deaths of black people for inexcusable behavior.
He finishes by announcing that exciting things are coming to Jeffree Star cosmetics soon, after also going on about how exclusive it has always been and how he has always fought for that, okay JS.

Next Up, Did Mariah Carey Push The Infamous Ghislaine Maxwell Off The Red Carpet?