JAIN Takes Us On a Dreamlike Journey With Her Latest Music Video 'The Fool'
We interview the French singer about her inspiration and newest release.
We're thrilled to be joined by the incredibly talented French musician, JAIN, to talk about her latest music video "The Fool". JAIN has been making waves in the music industry since the release of her debut album "Zanaka" in 2015 and has since captivated audiences around the world with her unique blend of pop, reggae, and world music.
In "The Fool" JAIN takes us on a journey through a surreal and dreamlike world, showcasing her mesmerizing vocals and infectious beats. We can't wait to hear more about the inspiration behind the video and what JAIN has in store for her fans. So sit back, relax, and let's dive into the world of JAIN and "The Fool".
JAIN, has there been any particular reason why you've taken some time to write this new album?
Yes, I was on tour for a long period, almost five years. I wanted to step back from this beautiful but exhausting way of life. When you're on tour, you give a lot, you're always on the road, and meeting the audience is amazing, but at some point, I really felt the need to be at home again, listening to music and being around my family and friends for a while. And that's what I did. During this time, I became a music fan again; I was listening to vinyl of Kate Bush and David Bowie all day.
How has it been working on this new album since Covid?
I was already in a mood where I wanted to be a bit isolated, so it was weird to see the world stop when I also planned to stop. The new album kind of is the result of lockdown, I think, because I had the time to ask myself many questions about my art and what I wanted to show people for the next album. During this period, I also listened to new types of music I didn't know. I discovered all the albums by Kate Bush, Fleetwood Mac, and Prince.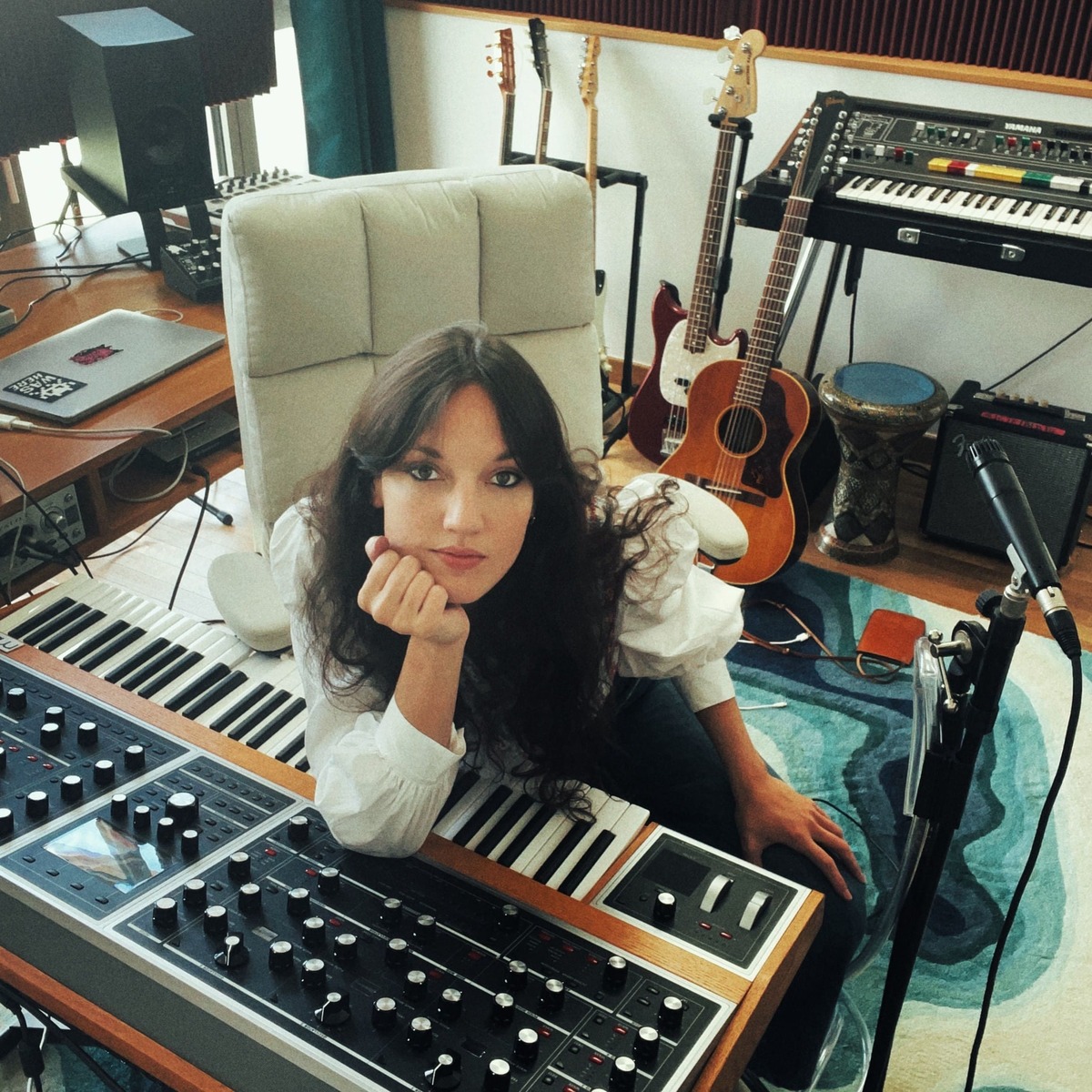 What are your influences on writing these songs?
This album is mainly about Love, and I wrote the guitar/voice, which is a different process from the previous ones! I wanted my voice to be the lead and not be stuck in already-made production. My influences were from Joan Baez to Kate Bush to Daft Punk sometimes. It was pretty vast.
The Fool sounds like a person; what does it mean to you?
The Fool is a Tarot of Marseilles card, which means a new adventure in the unknown. Someone who takes some risks. That's what I was going to do...A new artistic approach.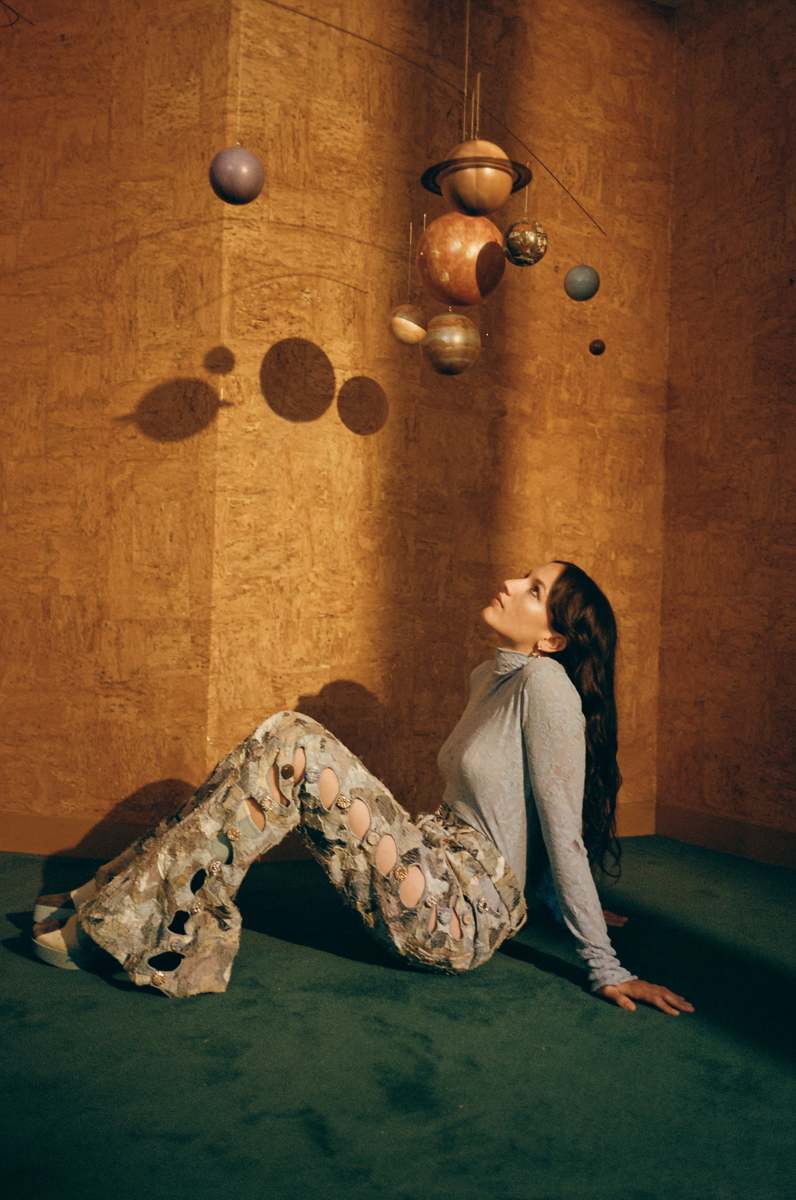 Are you taking a chance on your love life?
Not really actually...It's mostly about the Data and the Algorithms that work around us. The fact that when you listen to some music, we're going to suggest the same kind of music afterward, same for movies. I find this a bit partitioning. It means, taking some risk by going out there, out of your comfort zone.
What artists have influenced you?
Lots of artists by the end of the '70s. I discovered Kate Bush and her album "The Kick Inside" during lockdown because my parents gave me all their vinyl from the 70s. I also discovered all of Prince's world, I knew his big hits but not his entire artistic work, David Bowie, Joan Baez, Fleetwood Mac. But I didn't want to make a vintage album so I also listened to a lot of electronic music, like Daft Punk or Justice.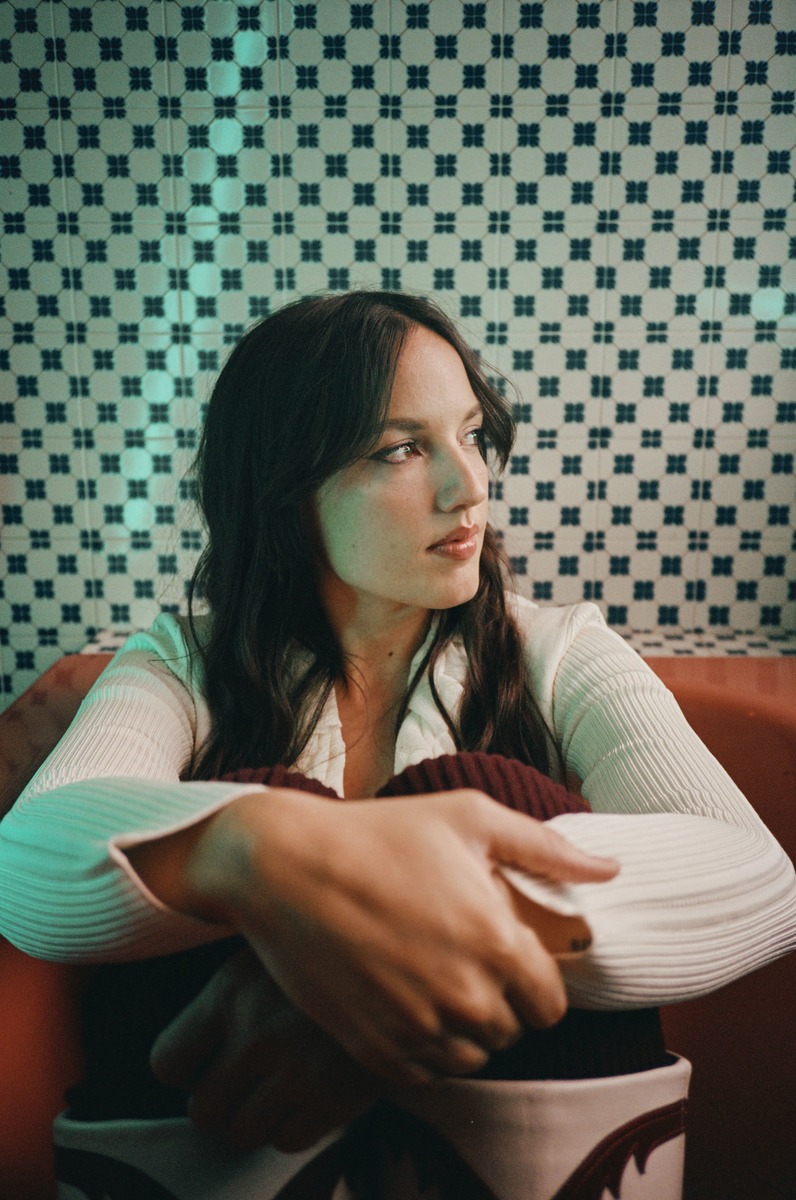 I saw on your Instagram profile that you have been drawing tarot cards for each song, has there been a mystical influence around this?
Yes! I think it's a bit of a cosmic pop album because my mother was reading Tarot cards, so I grew up always watching her playing with these cards, and I love the symbolism behind it. There are the cards of the sun, and the moon, representing nostalgia, the lovers, etc. It's quite poetic and beautiful, so that's why I wanted to make a kind of ethereal album.
I've noticed in your new songs that you have changed your sound slightly from your last al. Did you do this on purpose?
Yes, I did, because I wanted to offer a new artistic proposition ado something I've never done before, not to become a remix of myself as an artist. I wanted to go somewhere else, to tell another story, and I think as humans constantly say evolve, it's the same for artists as we grow up. So I wanted to stay true to who I am today.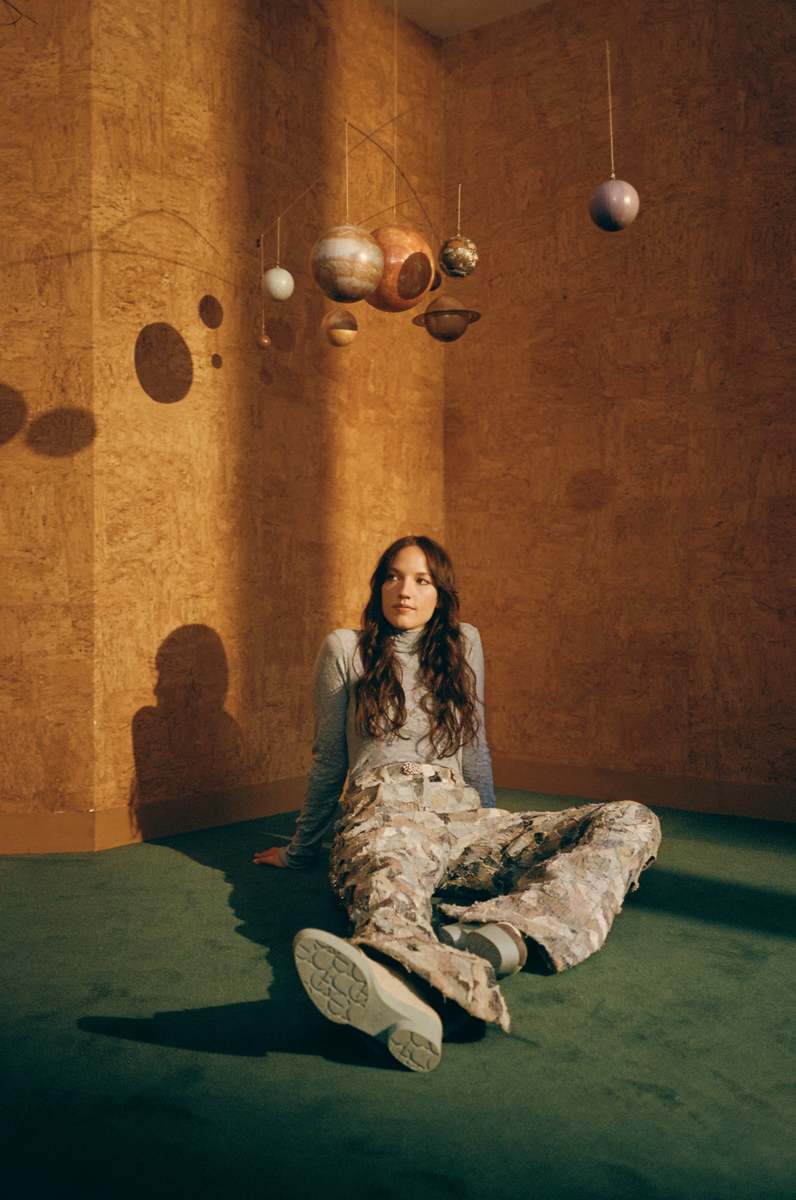 Has living in Marseille changed your perspective on how to write your new album compared to when you wrote your last albums?
I'm not living in Marseille, but I started writing the album in Marseille with The Fool and Maria. I stayed there for two weeks and went back for a few weekends. It's pretty interesting because that's where it all started and where I got the inspiration for the new story, album, and vibe. The fact that I was near the sea and could see the sky and the stars was very inspiring, and that's why I think this album is quite cosmic.
Thanks so much for the Interview JAIN!
Give JAIN a Follow on Instagram @jainmusic
Next up, Lusaint is the Hottest Newcomer Soul Voice Straight Outta Manchester