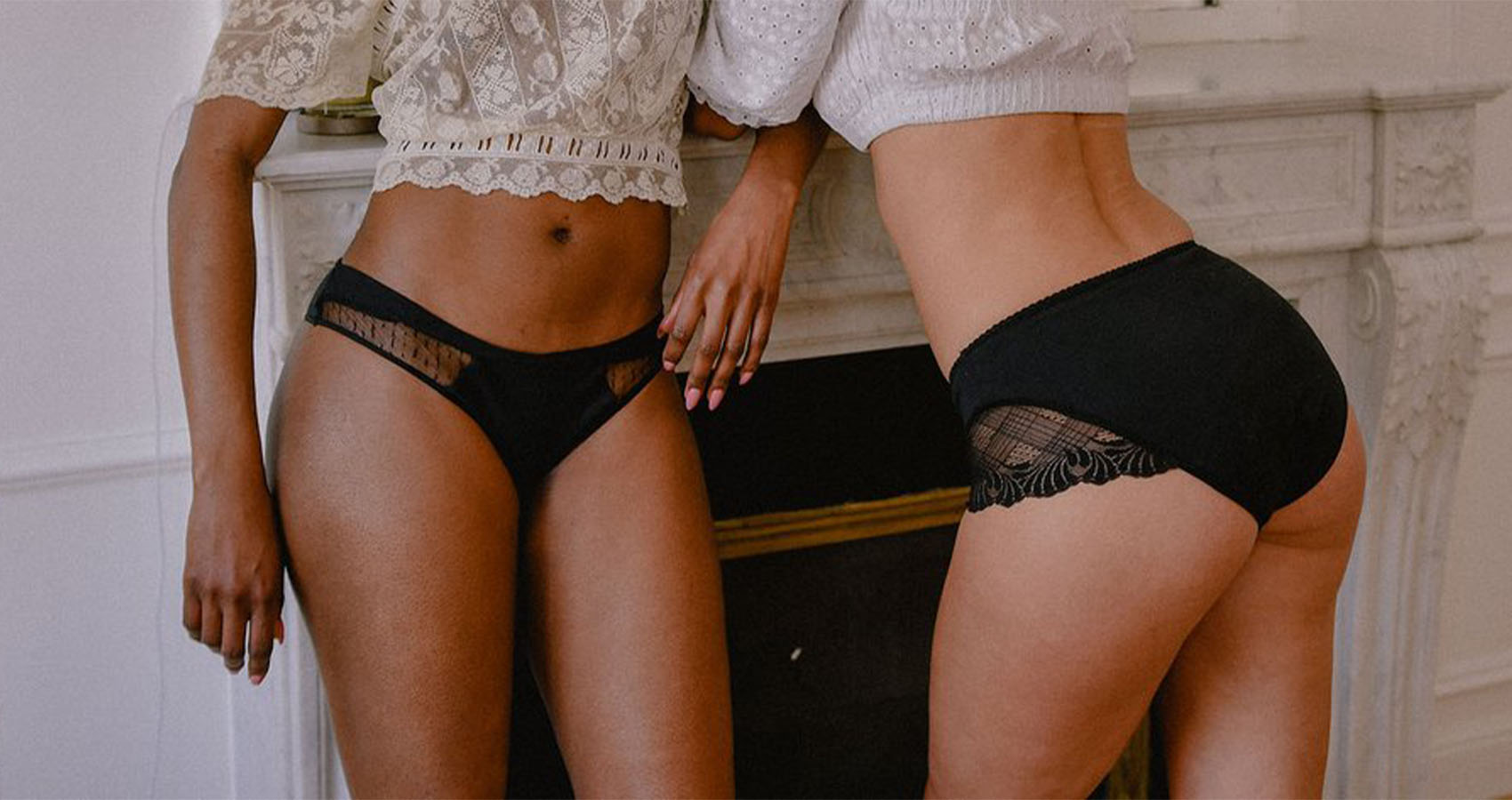 Elia Lingerie's Period Proof Panties Are Merging Menstruation and Modern Elegance
Welcome to the future of free bleeding.
We all know that time of the month way too well. Cramps, cravings, leaks, and not to mention those shooting pains in your ass (wtf are those?). On average, a menstruating person spends around $6000 on period products in their lifetime, products which can contain harmful chemicals such as phthalates and pesticides, with equally harmful effects on users such as endometriosis and fertility and reproductive issues. But this is 2021, and we're taking back control of our periods. Enter the period proof panties you're going to wish you knew about sooner.
Parisian-based brand Elia Lingerie are remodelling the conversation surrounding the health of menstruating people with a product revolutionising periods as we know them. Created for all flows, Elia's seamless menstrual lingerie collection is odourless, nanoparticle-free and leak-free, absorbing the equivalent as up to 4 tampons. Yeah, you read that right. The super absorbent, antibacterial and anti-moisture underwear is made from organic cotton, the only material to come into contact with your skin, whilst also composed of an absorbent eucalyptus fibre and non-toxic waterproof anti-leakage material. Offering up to 12 hours of protection, the lingerie is French manufactured using sustainable materials, and both GOTS and OEKO-TEX© certified. They're spoiling us now.
The ecological and economical forward brand offers 4 different types of protective lingerie, one for every flow. Thongs are created for light flows, ideal for either the beginning or the end of the cycle, briefs and bikinis for medium flows, shortys for heavy flows, and finally cyclists, for post-partum and bleeding flows. Elia also offers period panties for sporting, nighttime, pregnancy, and get this, even SWIMWEAR. And to wash, just rinse them in cold water and throw them in the machine. What have we done to deserve this?
Elia's story began in late 2018 with Marion, a woman whose endometriosis made choosing the right period protection a complicated challenge. Later joined by Apolline, a young mother and fan of organic products, the two created a long-awaited zero-waste healthy alternative to period products, one uniting both safety and elegance. Throughout the production process, from sourcing to processing, Elia aims to cut their impact on the environment wherever possible. As we know, the conventional methods of harvesting cotton are hugely detrimental to the environment due to the amount of chemicals involved in the process, but Elia is different.
The organic cotton used in their products is harvested using twice less water and products that are both natural composts and neutral for the body. Elia is further committed to reducing their impact on the planet by compensating for the greenhouse gases emitted when creating their printed products. By supporting the Amazon rainforest reforestation project through ClimatePartner, Elia is able to give back, to say thank you, to nourish the Earth the same way it nourishes us.
And if all of that wasn't enough, as part of Pink October, Elia donates 10% of their profits to the fight against breast cancer and in solidarity with those effected by the disease. The brand is also committed to ensuring widespread accessible feminine hygiene products, and to the fight against endometriosis. As Elia was created against the backdrop of the effects of the condition, it donates another 10% to associations fighting and raising awareness about the disease. Where has this been all our lives?
Read more about Elia Lingerie and shop the collection here.