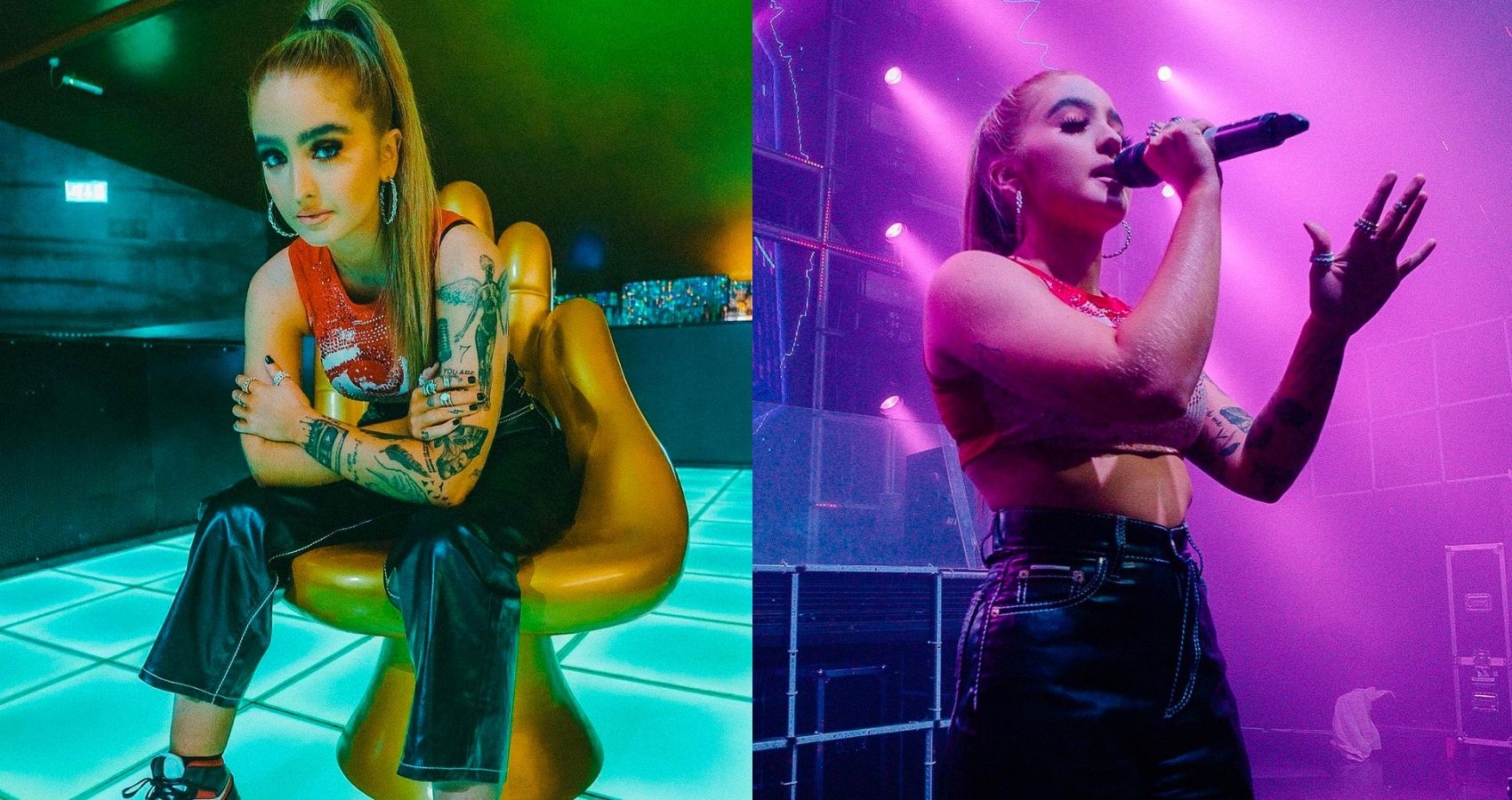 Interview With Singer Songwriter HARLEE
Exclusive chat with British singer HARLEE about her debut single and summer of festivals.
HARLEE is a 21 year old singer songwriter from Cheshire, England whose latest single RESET is set to be the soundtrack of summer 2022. I spoke to HARLEE herself to find out about the inspiration of RESET and all about her exciting summer jam packed full of festivals and performances.
HARLEE was first introduced to singing and performing by her dad at a very young age and began performing in front of an audience soon after. She idolises artists such as Amy Whinehouse and Adele, as you can tell from the tattoo of Amy on her forearm. She made the decision to chase her dream and pursue music fulltime after she 'tried college for three months doing subjects [she] probably pretended to have an interest in'. It was a moment sat in a classroom one day that she 'thought this isn't for me' and decided to drop out of college. HARLEE's family 'didn't want to get in the way of the dreams [she] wanted to pursue' so supported her decision to do music fulltime. They go to as many shows as they can and even bought along her Nan to her HITS Radio performance last week, and she had the time of her life.
This year seems to have made all the uncertainty worth it as she has released new single RESET, which has been played on BBC RADIO, alongside booking many festivals for the summer including BBC Radio 1'S Big Weekender and Bournemouth 7s. However, an expected highlight of her career was when she was sent a video of a "German rave in which a car was playing her song Lonely and all the other cars were bouncing up and down to it". She also said the most crazy part about her success is "receiving texts from people saying I heard your song playing in ASDA while I was shopping".
HARLEE has also worked with some big names in the dance music world, Joel Corry on Lonely and Navos on You and I. Her favorite part about collaborating with other talented individuals is "becoming good friends with them and sharing a bond over their taste in and passion for music". Though the process of developing a song from the initial idea is a long one with "a lot of boxes to tick", the "whole process is pretty fun but the most rewarding part is people singing it back to you on stage, being in the moment and present, enjoying the music".
HARLEE's latest single RESET is an upbeat dance track with a deeper meaning, the song described by HARLEE as a 'sad bop'. The song is about "about regret and missed opportunities, not speaking the truth and if you could go back what would you do differently". Written with the help of her friends the 'positive song' began as a voice note on her phone that was then accompanied by some cool chords and the repetition of "press reset". RESET was born to "allow people to interpret it differently without crying on the dancefloor, instead getting into their feels and enjoying the moment". The track was inspired by many situations in her own life that she would go back and change, a theme that she believes is "relatable for many people". She also explained during our conversation that everything she produces has a purpose and reflects on things that "many people go through, but often don't talk about".
This sentiment will be clear in her upcoming video for her debut single RESET which has a "wholesome, heartfelt tone" that is based off a close friends experience. The video will be out soon and another single is in the works, set to be released later this year.
Stream RESET now and get summer 2022 started!