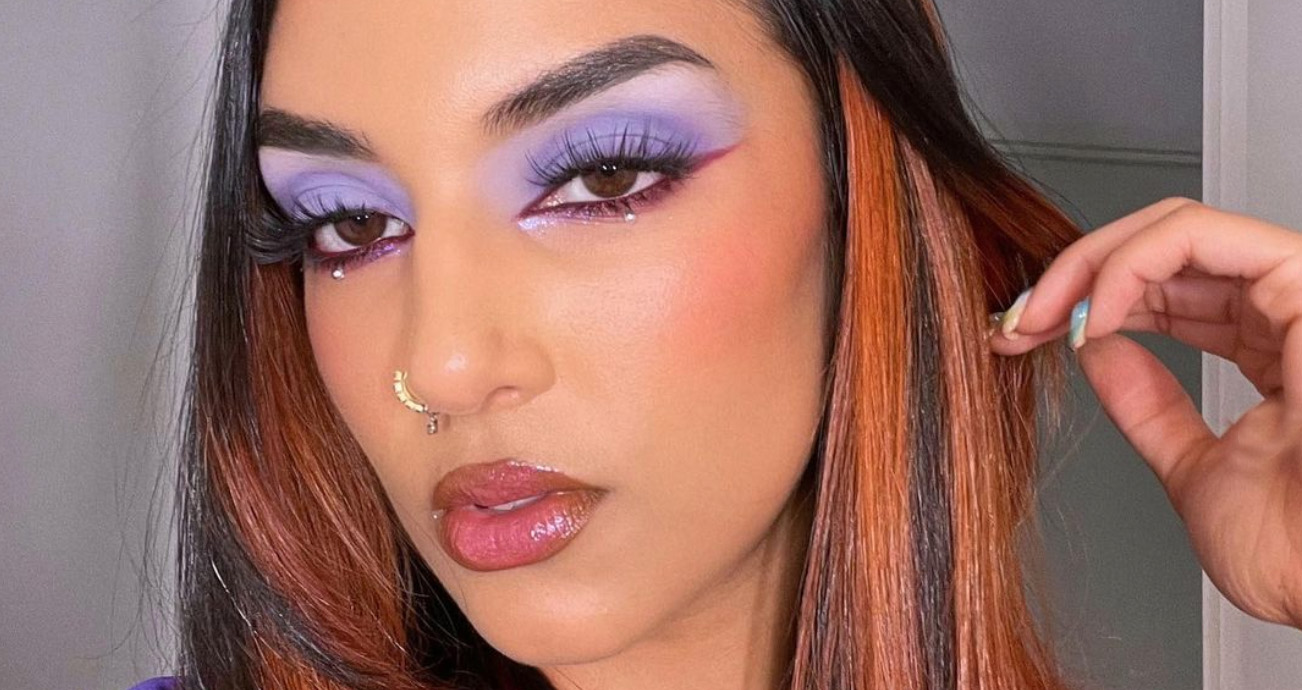 5 Innovative TikTok Makeup Artists You Should Be Following
Makeup artists you can trust.
With the recent conversations surrounding beauty influencers' marketing tactics and false advertising, finding makeup artists you can trust to be open and honest is getting difficult.
But with a little time and patience, I've found five of my favorites, and luckily for you, I don't believe in gatekeeping.
1. Sarah
@sarahssuperspa
@sarahssuperspa I know it's easier said than done with so much overwhelming information out there, but I hope this helps paint it in a bit of a different light!☺️ Knowledge evolves in every field and makeup just happens to be widely practiced and on social media, making it a lot more fast paced 😮‍💨 If you want to stick to what you're doing cause that's your preference, you are totally justified in doing so 😇 Different artists off different techniques, and if something makes the most sense to you and what you want to achieve, I recommend hearing them out and giving it a try! 🥰 The real lesson from this is not to skip eye primer cause look at that creasing 🫠 anyway, dont get down about makeup evolving!!❤️ it should be a beautiful snd exciting thing😥 #celebritymakeup #makeuptips #lifehack #naturalmakeup #muatips ♬ original sound - Sarah's Super Spa 💅🏼🧖🏼‍♀️
"What mainstream beauty didn't teach you."
Sarah is a makeup artist who's all about dissolving beauty myths and explaining concepts that are often overlooked or misunderstood.
In her pinned video, "Why You Can't Do Makeup," she tackles a prevalent issue of people copying makeup they see online, not realizing, makeup that looks good on camera might not translate into looking good in real life.
She encourages her audience to learn and personalize their approach.
For example, she covers how to make lipliner look good if you have a "double lip line" or how to fix makeup troubles caused by wearing glasses.
2. Rachel OCool
@Rachelocoolmua
Rachel, the "round face queen" herself, is a professional makeup artist and actress.
She has a talent for explaining things in a way that's easy to understand, making her tutorials perfect for anyone regardless of their past experiences with makeup, like in her series "De-cake Your Face," where she takes you through the whole process of removing makeup the right way.
She can explain why a specific method may not have worked for you and what you can start doing differently. All while her vibrant energy makes you feel like you're listening to a passionate best friend.
3. Rowi
@Rowisingh
We all love a clean girl look, but sometimes it's exciting to try something new and unexpected. Rowi can serve as some great inspiration with her ethereal fairy vibes.
She doesn't just add a pop of color, but as you can see above, she also incorporates sparkles, stickers, and 3D spikes for truly eye-catching looks.
By experimenting with different colors, textures, and techniques, you can discover your own signature style. Follow in Rowi's footsteps and embr6ace the power of makeup as a tool for creativity.
4. Eelyse
@Eelyse
From her blue makeup to her blue hair and clothes, Eelyse has truly created a personal brand.
Her spacey, almost alien-like graphic eyeliner, which often incorporates sparkles and stars, steals the show. On Eelyse, makeup seems more like a tool for self-expression rather than a means of conforming to beauty standards.
I would love to see more people encouraging the use of makeup in this way.
5. Estephania
@Steniearreola
Watching a Estephanias videos feels like attending an art class more than anything else.
She's a master at creating makeup looks inspired by movies like Chucky, Scream, and The Corpse Bride. Also adding her personal spin on the iconic looks of Barbie and Bratz Dolls. But my personal favorites are her abstract eyeliner butterflies.
She reminds us, makeup isn't just a way to cover up imperfections, but an art form that allows us to create something special.
Ultimately,
women like these stop the beauty community from going in circles. And more importantly, they remind us that makeup is not about looking like everybody else; it's about expressing our artistic individuality. And that, my friends, is pretty cool.