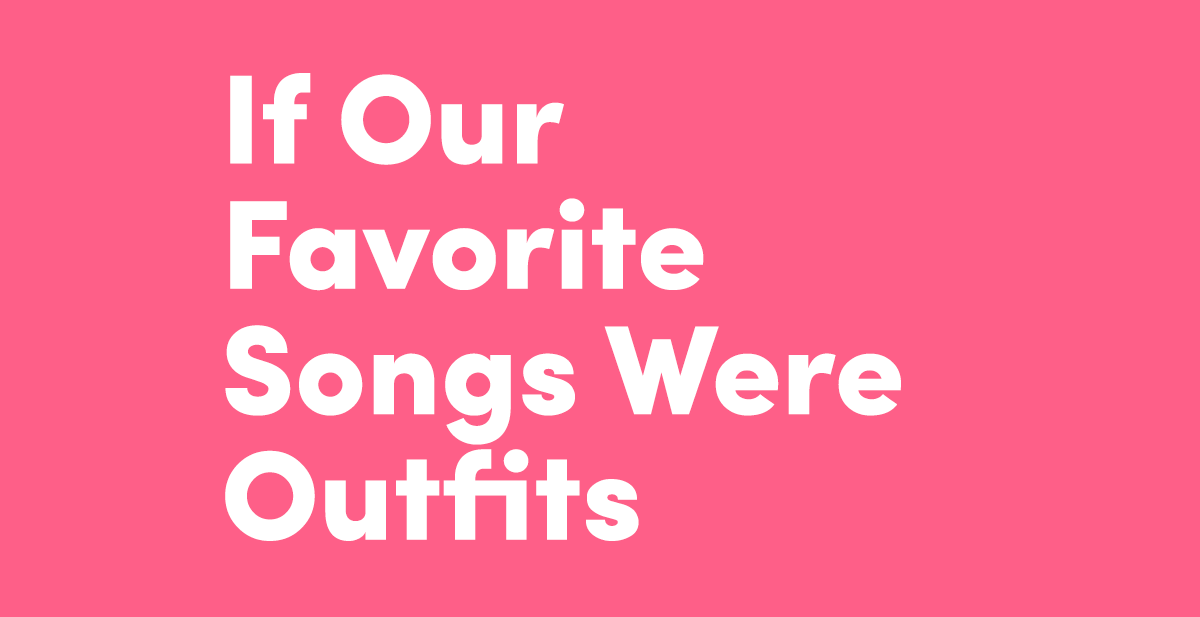 What If Our Current Favorite Songs Were Outfits
Making our way down to the old town road.
This spring has already given us awesome new music and music videos. For us, it's hard to get through the day without listening to at least one of these songs. They already grew on us like a close friend — so we made them into real people. Or more into outfits. Representing the mood, the artist and daring are to spring-clean our closet and start packing it with representations of our favorite tunes.
Bad Guy — Billie Eilish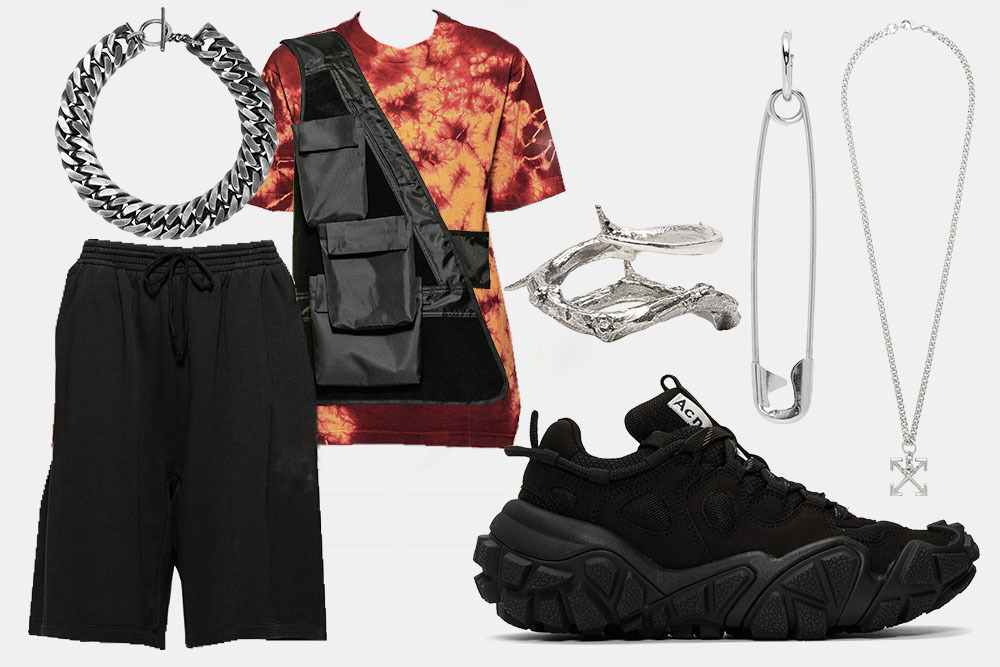 White Shirt gone red — check! Ridiculously oversized dad-shorts — check! Not sure about you, but when we were 17 our style was definitely not as memorable as Billie's. After giving us major style inspo and goosebumps since her 'Ocean Eyes' success in 2016, she now finally released her first studio album 'When we all fall asleep, where do we go?'. And the first song is already stuck in our heads for weeks. Not only because it's giving us talking-into-the-fan-realness. Billie's irresistible charm, humor, and badass style shine through her new music. For the perfect 'Bad Guy' fit, you need her iconic oversized, masculine silhouette, some chunky sneakers and a bunch of bulky silver jewelry — Duh!
Shop the look: MM6 MAISON MARGIELA - Jersey Shorts $245, 88RISING X GUESS - 88 Rising Tie Dye Short Sleeve T-shirt $70, ALCH - Velcro Panelled Assymetrical Gilet With Removable Pockets $375, Acne Studios - Black Blozter W Sneakers $540, Pearls Before Swine - Silver Thorn Ring $195, Ann Demeulemeester - Silver Heavy Chain Choker $1025, Martine Ali - Silver Single Pin Earring $65, Off-White - Silver Arrow Necklace $305
Old Town Road — Lil Nas X feat. Billy Ray Cyrus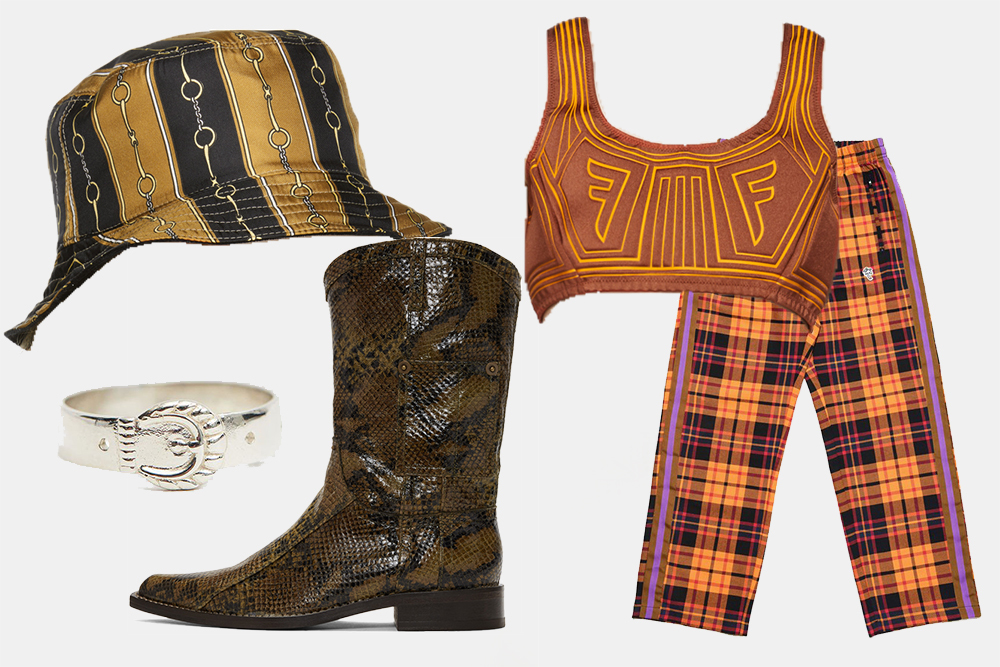 Don't fight us on this one. There is no way you didn't go crazy about the return of our favorite TV-dad Billy Ray Cyrus into modern pop-culture. And it helps that he was included in THE 2019 anthem morphing good ol' country with trap by Lil Nas X. Though none of these fellas aren't female, we can see this song as a fit in front of us (way clearer than Billy Ray's throat). Country vibes marrying new school street style, giving you a vibe of independence, horse chick, and 'Imma-steal-your-tractor' attitude. And what would be more fitting than a Fendi sports bra and bucket hats from Gucci?
Shop the look: Gucci - Reversible Black Velour Bucket Hat $490, Caliroots - Crazy Pants $100, Fendi - Brown FFreedom Sports Bra $690, Martine Rose - Brown Snake Cowboy Boots $505, Loren Stewart - Silver Buckle Ring $115
MONOPOLY — Ariana Grande and Victoria Monét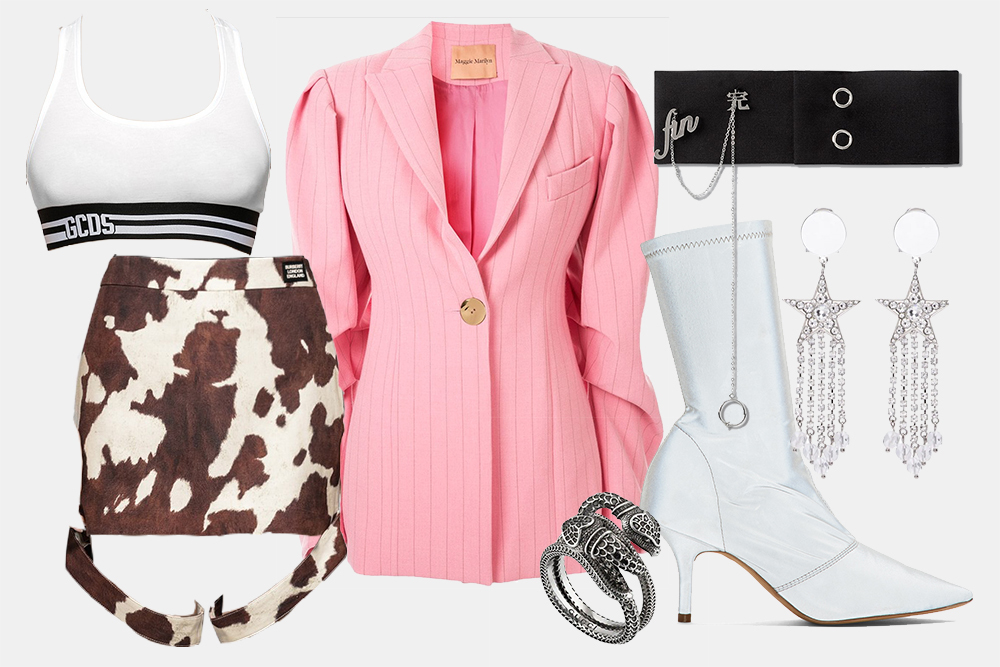 Even though Ariana has a talent for making videos, that break the internet — her carefree and goofy one for MONOPOLY is a straight up meme-kid fun world. The two talents joined their forces and female BDE while making us jump along to their catchy tune. Sorry, but when your BFF can't dress up in high-key extra 90s hip-hop fits and dance on a random roof about your accomplishments — then, Thank u next!
Shop the look: MAGGIE MARILYN - You Lift Me Higher blazer $634, GCDS - Sporty Top $50, BURBERRY - Animal Printed Mini Skirt $900, GUCCI - Gucci Garden snakes ring $300, MIU MIU - star crystal earrings $380, HYEIN SEO - Choker with Metal Letters & Earing $150, YEEZY - Silver Reflective Ankle Boots $650
Lowkey — NIKI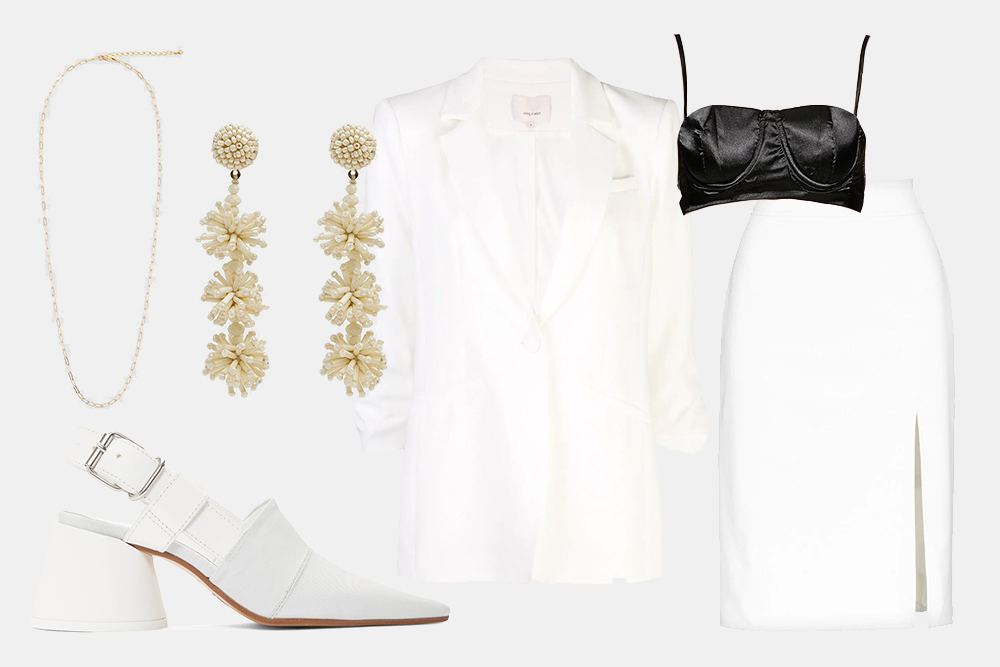 Indonesian baby NIKI is on the rise and blesses us with her soft voice and old school romantic R'n'B vibes. If you haven't grown addicted to her debut EP Zephyr… then wtf are you even doing with your life?! The twenty-year-old singer is definitely on a rising star and her new song 'Lowkey' makes it even clearer. We are ready for the next heartbreak just to listen to her on repeat while melancholy riding our car through the city at night. Just like it says — lowkey is key. So the fit is on point and romantic while keeping it low with simple cuts and a simple, light color scheme — while still slayin'!
Shop the look: CINQ A SEPT - crepe Khloe blazer $395, DANIELLE GUIZIO - Satin Bra Top $55, PASKAL - high waisted reflective pencil skirt $376, MM6 Maison Margiela - White Slingback Heels $660, Wolf Circus - Maggie Necklace in Gold $78, Farrow - Alia Drop Earrings $38
Next up, 5 Festival Outfits Under $250 That Save Your Bank Account