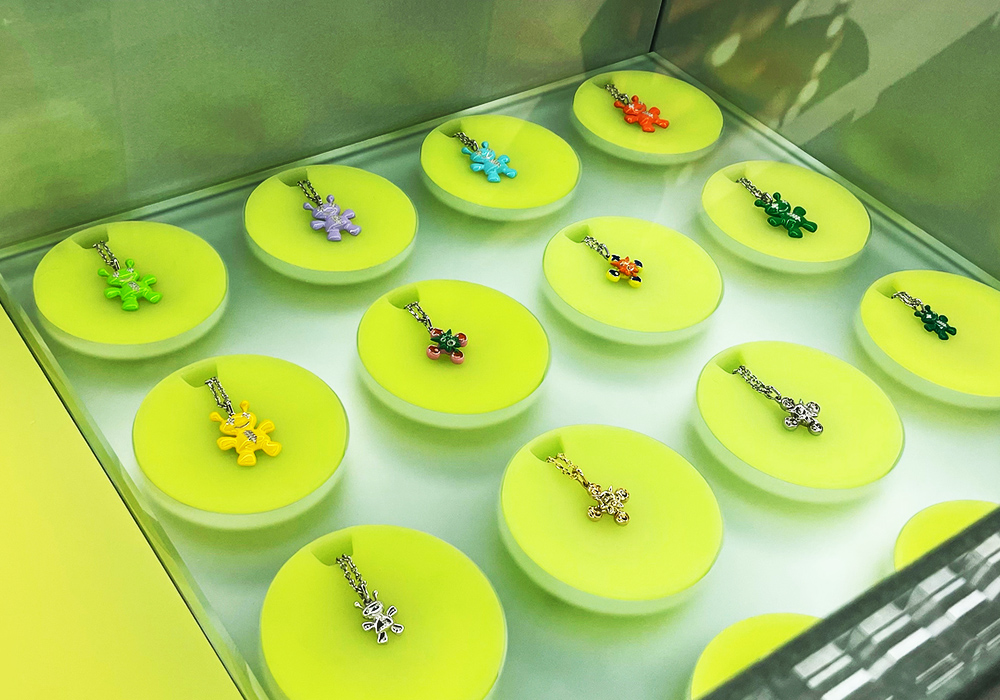 I Went To Frank Ocean's NYC Homer Store
Frank Ocean's Homer emerges in NYC's shiny Chinatown jewelry district.
At the corner of Bowery and Canal street in NYC, lives the iconic New York Jewelers Exchange. Just a few steps through those heavy glass doors is the jewelry exchange's newest occupant, Homer, Frank Ocean's independent luxury company. However, Homer isn't alone. The hallway is filled to the brim with jewelry in glass cases and Homer sits proudly beside all of the other jewelry vendors. Admittedly, Homer was the one to capture all of my attention as I first peered through the window.
I payed a visit to the store on a cloudy Wednesday afternoon. After making an appointment on the Homer website, I nervously filed in to the flashy building. The pieces themselves didn't disappoint and their presentation is more than responsible for this. Delicately sitting on neon green circles, the jewelry pieces called out to me. The bright green accents echoed off the many glass surfaces that lined the jewelry exchange interior and it was almost impossible to look away.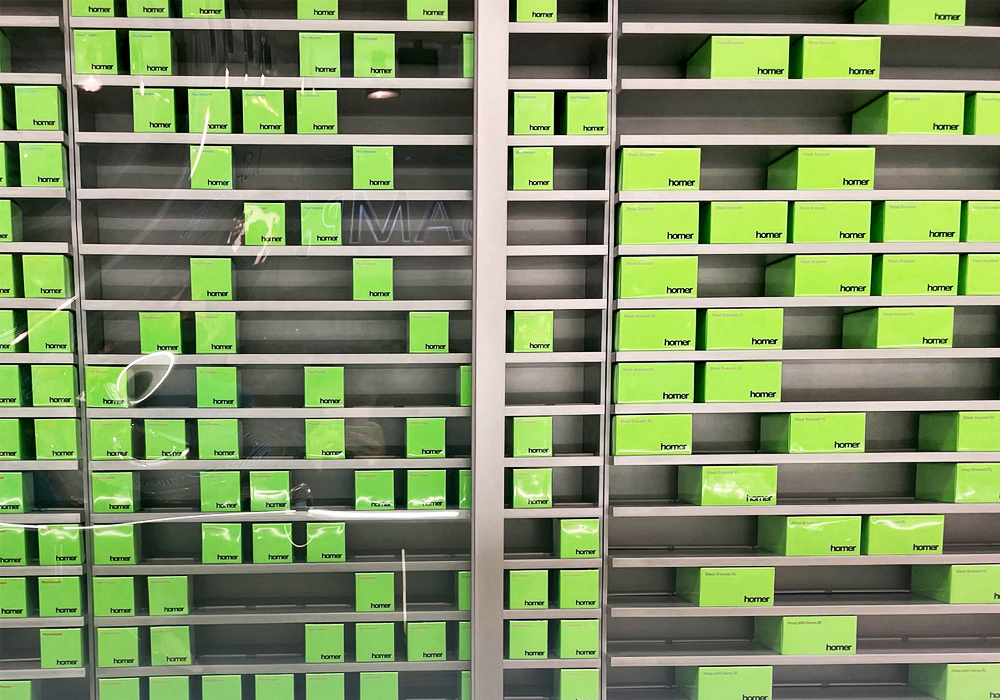 Each jewelry piece is unique in nature, yet they uniformly coexist beside each other. Colorful little Pokemon-esque pendants smile back at me. Hand painted and made in Italy, bright pinks, yellows, greens, and blues reflect light in their glass cases. Behind the cases sits boxes in that same neon green hue, encasing the jewelry. The gaps of little green boxes throughout the shelves tell me the pieces have been well sought out after and the employee confirms my suspicions, telling me the sphere legs ball chain necklaces are sold out in every color and the OK rings only remain in size 13. (A little big for my size 4 fingers.) I spent a while walking back and forth in front of the glass cases, carefully studying each piece and the meticulous details that went in to making them.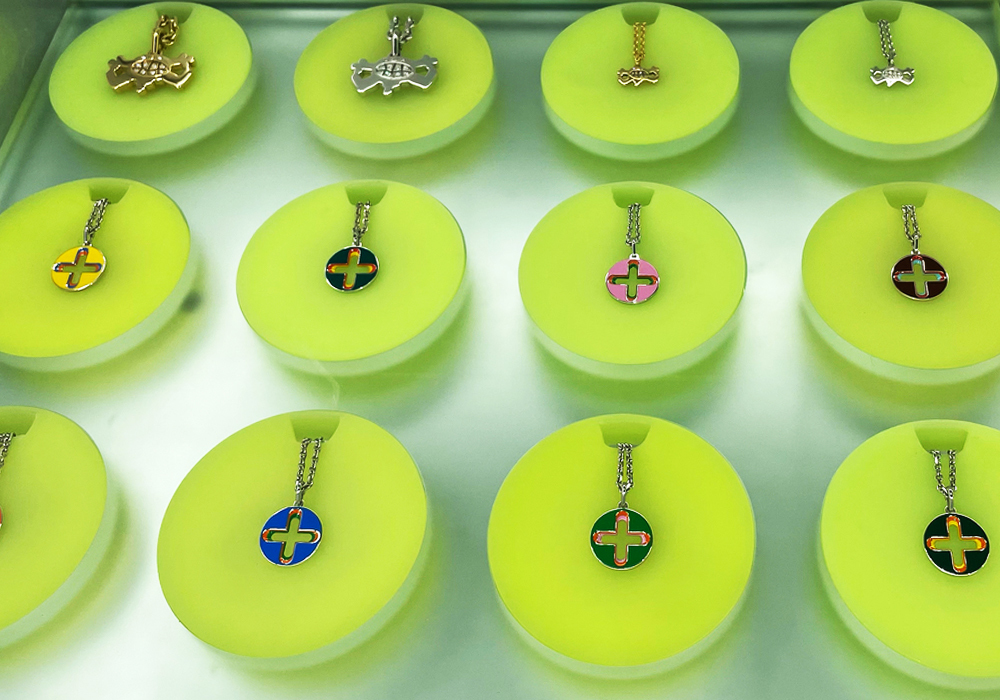 Although, the jewelry is infinitely fun to look at the Homer prices (ranging from $400 up to almost $2 million) mean business. The employee allowed me to flip through the catalog, (which now sells on eBay for $1000), and I began to dream of a time in which I could actually purchase one of the items. For now though, looking suits me just fine and the cheap dim sum I bought in Chinatown afterwards carried much less of a burden on my wallet.
Photography: Fizzy Mag / Kleigh Balugo