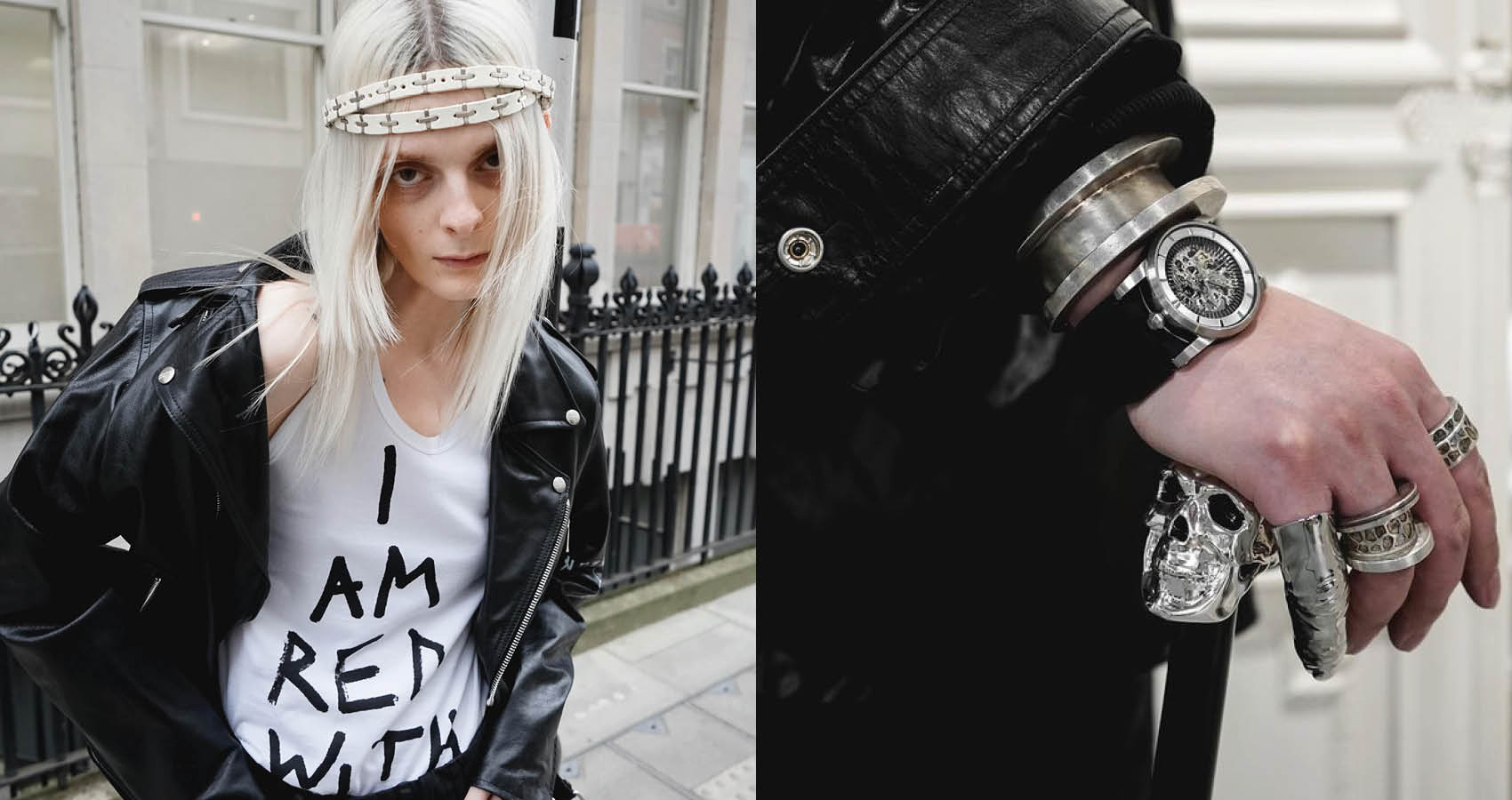 How LAB STORE LONDON Is Shaping Rap Fashion
As seen on A$AP Rocky, Jackson Wang and JNR CHOI.
LAB STORE LONDON is London's very own brick and mortar success story. The brainchild of Ray Tung and Anthony Man (later joined by Balenciaga campaign star, Kat Zhang), LAB STORE first opened its doors in 2018, pioneering the city's competitive retail scene and delivering some of the scene's most extreme and boundary-breaking selections.

Today, it's one of avant-garde high fashion's most coveted retailers boasting a laundry list of A-list shoppers including Travis Scott, A$AP Rocky, GoldLink, Jackson Wang, Rich Brian and Tyga - just to name a few. When asked why he thought LAB STORE had so quickly become a popular fashion destination amongst rap/hip-hop artists, Tung tells FIZZY it's primarily the boutique's forward-looking curation of brands that makes it stand out from the other places. Put simply by him, "we offer the fun and crazy stuff."
"Hip-hop culture is not just about music; it's also about a lifestyle. Hip-hop is about people who are free to explore their creativity and connectivity, through a free format of words, language, music, visual styles and, of course, clothing." a quote taken from Fresh Dressed, a documentary film that explores the history of urban fashion and its burgeoning relationship with rap and hip-hop music.
And indeed, LAB STORE LONDON plays a pivotal role in London's very own rap and hip hop scene, with an impressive clientele flocking to the boutique to style their next look for a show or music video.

JNR CHOI on his way to Wireless Festival in Rick Owens and JUUN. J

TEEZEE wearing SEAN SUEN on the cover of his album ARRESTED BY LOVE
Jackson Wang performing live at the Girls Like Us semi-final in Rick Owens leather outer-shirt

Walk into the store and you'll see a thoughtfully curated selection of dystopian, re-purposed streetwear - , a mannequin clad in Rick Owens's latest menswear collection hanging off the ceiling, and an array of grungy, sartorial accessories on display. The store deliberately resembles a hybrid of an art gallery and a science lab - perhaps a testament to the founders' eclectic and experimental vision of fashion.
One of LAB STORE's latest artiste collaborations was with Asian-American musician, Kuma Overdose, a fresh face in London's rap and hip-hop scene. Earlier this March, Tung assisted with styling the artiste for his hit single and music video, HIGH BG.
Kuma Overdose performing in ACRONYM AW21, styled by Ray Tung and Star Santos Hannan.

For Overdose's 2022 summer release, RTWU, LAB STORE stepped in once more. This time joined by rising UK drill MC, Mushkilla, the duo performed in a selection of Rick Owens garments in set locations spanning London and Brighton.
Having always prided itself on its unorthodox approach, LAB STORE LONDON remains at the forefront of avant-garde fashion. Today it continues to shape the global rap and hip hop scene, blurring the lines between music and clothes.
Up next, The Season's Most Exciting Designers To Look Forward To This London Fashion Week