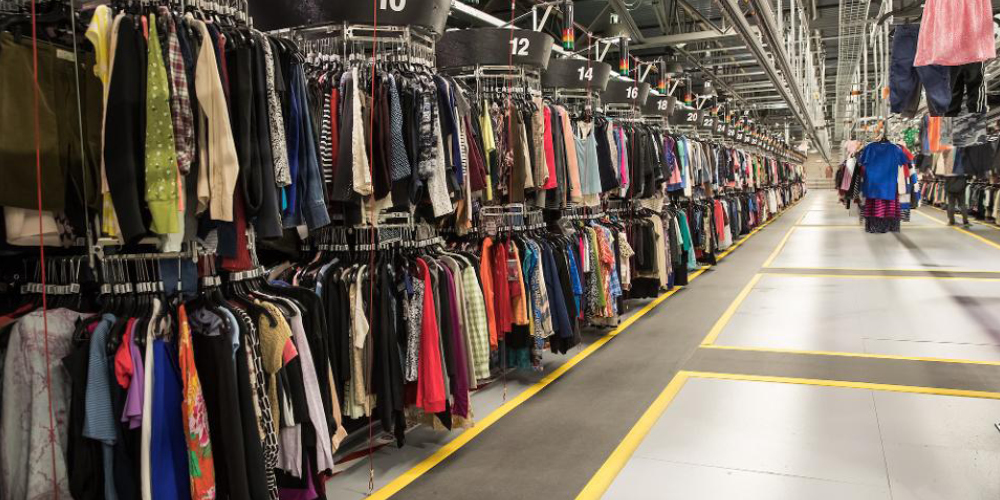 How Coronavirus is Affecting Second-Hand Online Shopping
The likes of Depop and Poshmark are working even harder as online retail has taken a hit due to the global pandemic.
The fashion industry on a global scale has been massively affected due to the pandemic. Whilst some brands have offered their factories to producing essentials like face masks, others have been forced to close down operations due to lockdowns and the postponement (and cancellation) of shows.
Second-hand retailers are also facing challenges, as shoppers are now concerned over receiving parcels as they are social distancing, or in quarantine or isolation, as advised by many governments.
Companies including Poshmark, The RealReal and Depop are having to assure their loyal customers that buying and selling second-hand clothes is still safe in these trying times.
Many of these online retailers have adjusted their policies in order to ensure their customers of health and safety precautions that are taking place to operate as normal.
The RealReal has closed their four IRL stores, as well as their 10 luxury consignment shops, and are instead offering virtual appointments. Meanwhile, Depop and Poshmark have announced pickup options for those in isolation or quarantine who want to continue selling their clothes whilst at home.
Depop's International Vice President, Marie Petrovicka, released to NYLON: 'As things keep changing, we'll continue to do our best to evolve our efforts to support the needs of our Depop entrepreneurs as they need us the most right now. We've already begun creating focus groups with members of our community, and brainstorming the ways in which we can help them navigate the next couple of months more easily and, most importantly, safely.'
Depop has also launched a dedicated help center on COVID-19, which includes daily updates, safety guidelines, and helpful tips for buyers and sellers.
The RealReal have also updated their FAQ page to reassure customers of the low risk in spreading the virus through packaging: 'Our warehouse teams steam clean fine jewelry and watches, heat steam ready-to-wear, and wipe down accessories and handbags. We have also increased janitorial staffing and cleaning frequency throughout all of our facilities, including our warehouses.'
Perhaps it's due to these efforts, or the fact that many of those social-distancing now have time to organize their wardrobes, that companies like ThredUP have actually seen an increase in sellers, despite inevitable shipping delays.