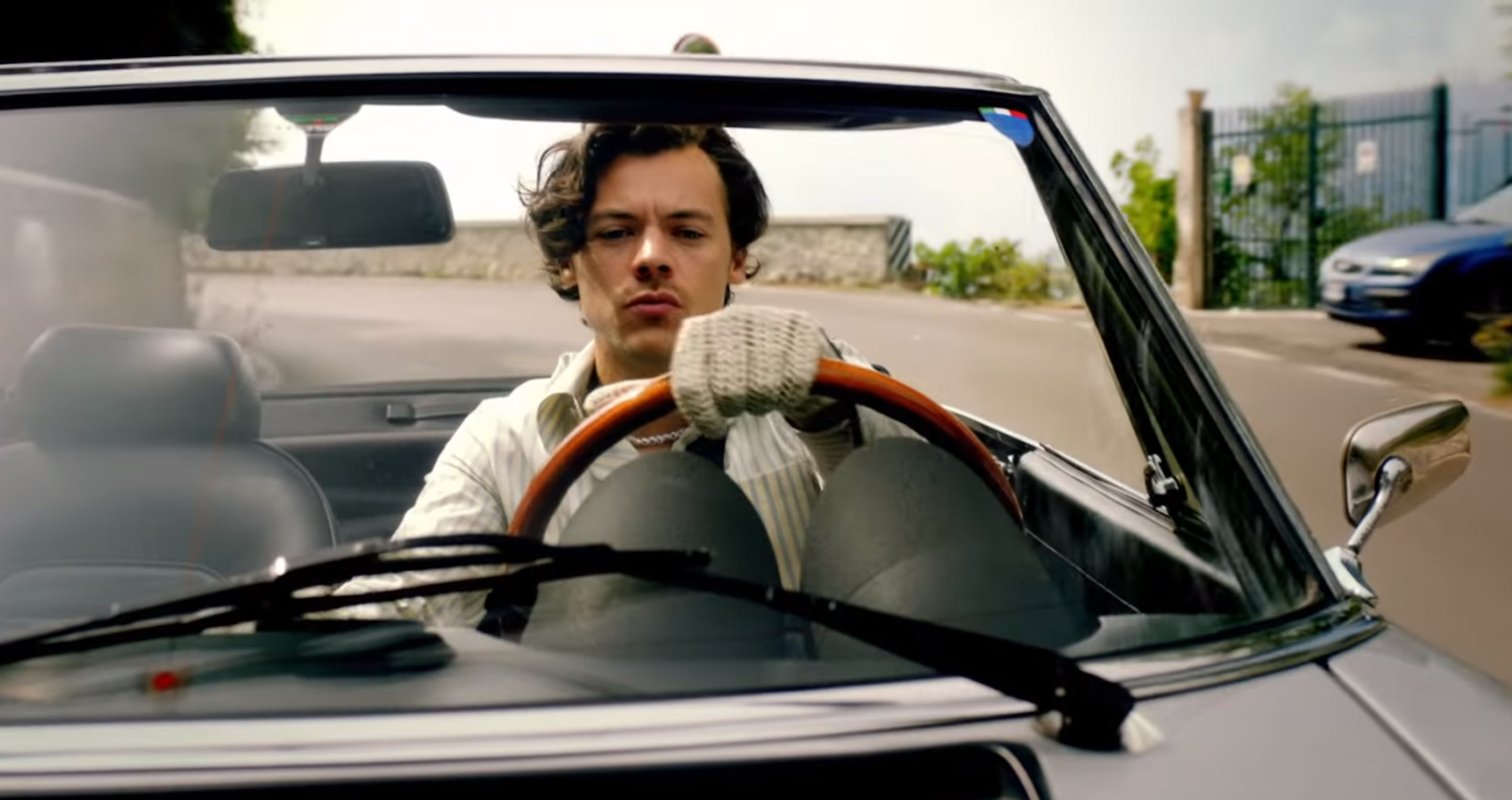 Harry Styles Responds To "Bring Back Manly Men" Criticism
The star hit back at internet trolls who branded him "unmasculine".
When we receive a hurtful comment, some of us may stay quiet and internalize it. Others may hit back with an equally hurtful response.
Harry Styles, however, eats a banana in a frilly suit and posts a picture of it on Instagram. To each their own.
Harry, who featured in Vogue US as their first solo male cover star in November, received criticism for gracing the cover in a blue lace Gucci dress. In response to the backlash (a crusade intensified by American conservative author Candace Owens), Harry had a few choice words to say.
"To not wear [something] because it's females' clothing, you shut out a whole world of great clothes," Harry told Variety magazine. On Wednesday, Variety featured Harry on their cover as Hitmaker of the Year.


He continued, "…I think what's exciting about right now is you can wear what you like. It doesn't have to be X or Y. Those lines are becoming more and more blurred."
To make his point further, Harry posted an outtake from the Variety photoshoot on his Instagram account, captioning it with the effervescent words of Candace Owens: "Bring back manly men."


Aside from what Harry wears, his music success speaks for itself. Since its release in December 2019, his second studio album Fine Line has sold two million copies in the U.S alone. Summertime jam Watermelon Sugar, the fourth single release from Fine Line, spent 7 weeks at No.1 on the US Top 40, the longest chart-topper of 2020.
Harry rose to fame as a member of One Direction, who placed third on the UK X-Factor in 2010. The band were a phenomenon, selling 42 million albums worldwide and gathering legions of fans. Fellow bandmate Zayn Malik featured in the December 2018 issue of British Vogue, talking anxiety, Islamophobia, and his success as a solo artist.
It appears as though Harry has no plans to minimize his style (pun intended) anytime soon. As he told Vogue, "I think with music it's so important to evolve—and that extends to clothes and videos and all that stuff."
And evolve he will.
Next Up, What Does Harry Styles' Vogue Cover Teach Us About Standards Of Beauty?