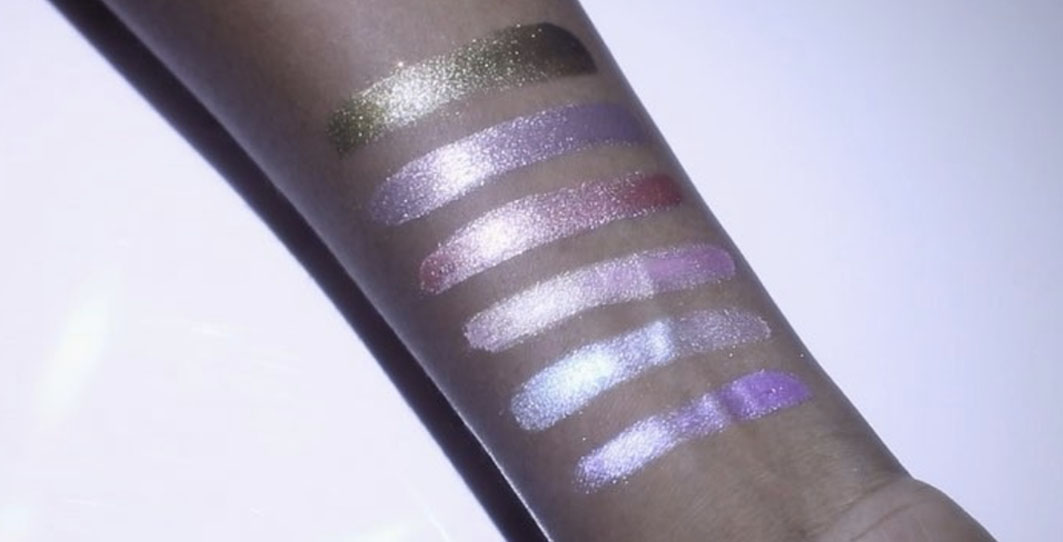 Glossier Finally Unveils Mystery Eye Product At The Oscars
The star of the show.
When Glossier, a.k.a. the masters of sheen, teased a new mystery product via a behind-the-scenes snap of Beyoncé at the Grammys, we were definitely paying attention. Coyly looking down (toward her mega cleavage, we might add) with subtly shimmery eyelids, she looked absolutely knockout.
The brand cheekily captioned the shot, "Beyoncé wears ___ in ___ (coming soon)" followed by a rundown of the other products used in the look and left it at that. But you didn't have to be a Sherlock level sleuth to guess it was gonna be an eye product. After the skin and brow products they mentioned, what else could it possibly be?
Almost a month later, Glossier has come out to confirm our suspicions, unveiling its new brand-new Lidstar glistening eye glow – its first foray into eyeshadows – in a swatch video on Instagram. Worn on the Oscars red carpet by Lady Bird's Best Director nominee Greta Gerwig, the high pay-off eyeshadow dropped today.
There are six shades so far: Lily, a pastel purple, Moon, a white pearl, Slip, an iridescent pink, Cub, a rose gold, Fawn, a silvery lilac, and Herb, an olive green.
Shop Lidstar here for $18 or shop the duo option here for $30.
Top & preview image courtesy of elle.com
Next up, if you suffer from acne or uneven skin tone, this Glossier product might be the solution you need.