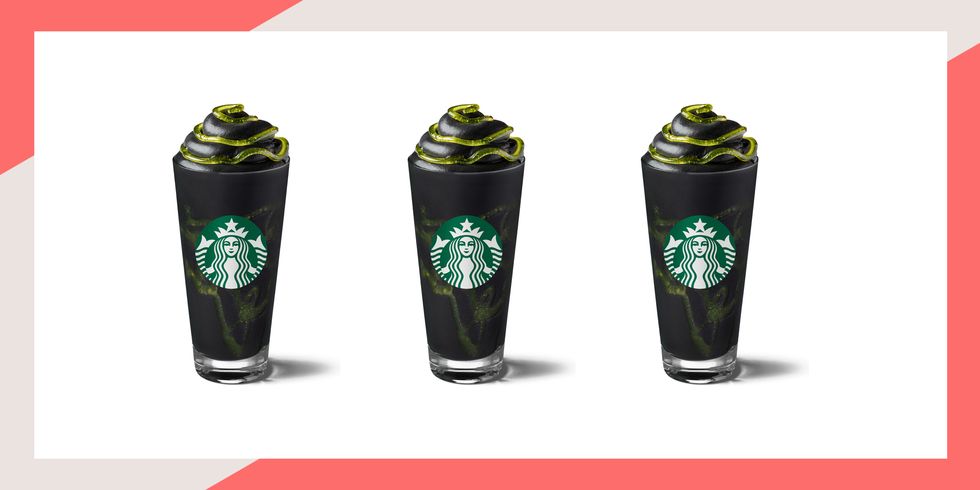 Get Spooked With Starbucks' Vegan-Friendly Phantom Frappuccino
Trick or Treat witches!
Starbucks never misses a trick (pun intended!) so Halloween this year is about to get that little bit sweeter. In celebration of all things spooky and scary, Starbucks has made an exciting addition to its U.K. menu.
The Halloween-themed drink, the Phantom Frappuccino will be black in color; made with coconut milk, mango essence and lime slime. It tastes much better than it sounds! To top it off, there's black coconut whipped cream, which is entirely dairy-free. The drink is also vegan-friendly so Vegans need not worry about substituting ingredients this year; it's already been done for you.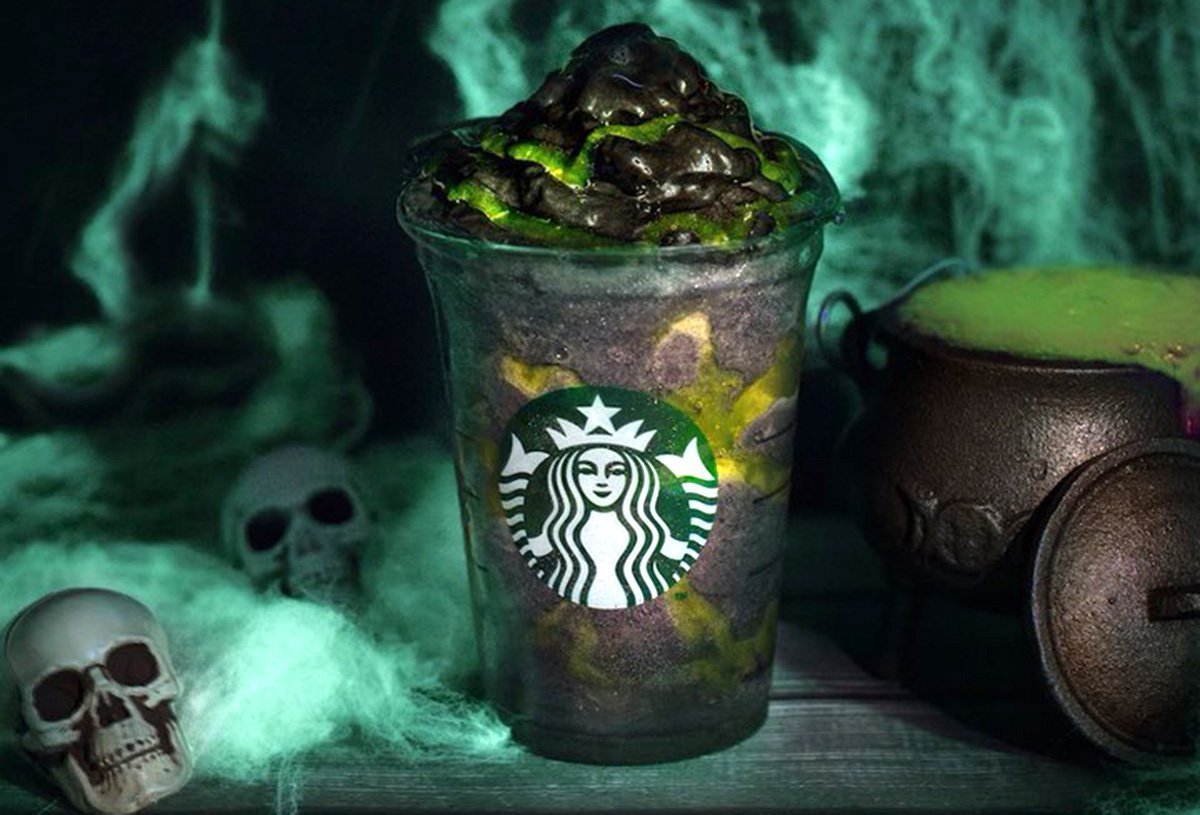 Head down to Starbs on October 26th if you live in the U.K. for the ultimate Holiday Frappuccino; starting at $3.50 (£2.70). Now to sort out our Halloween costumes…
Next Up, Banksy's Weird And Wonderful Online Store Gross Domestic Product Challenges Convention