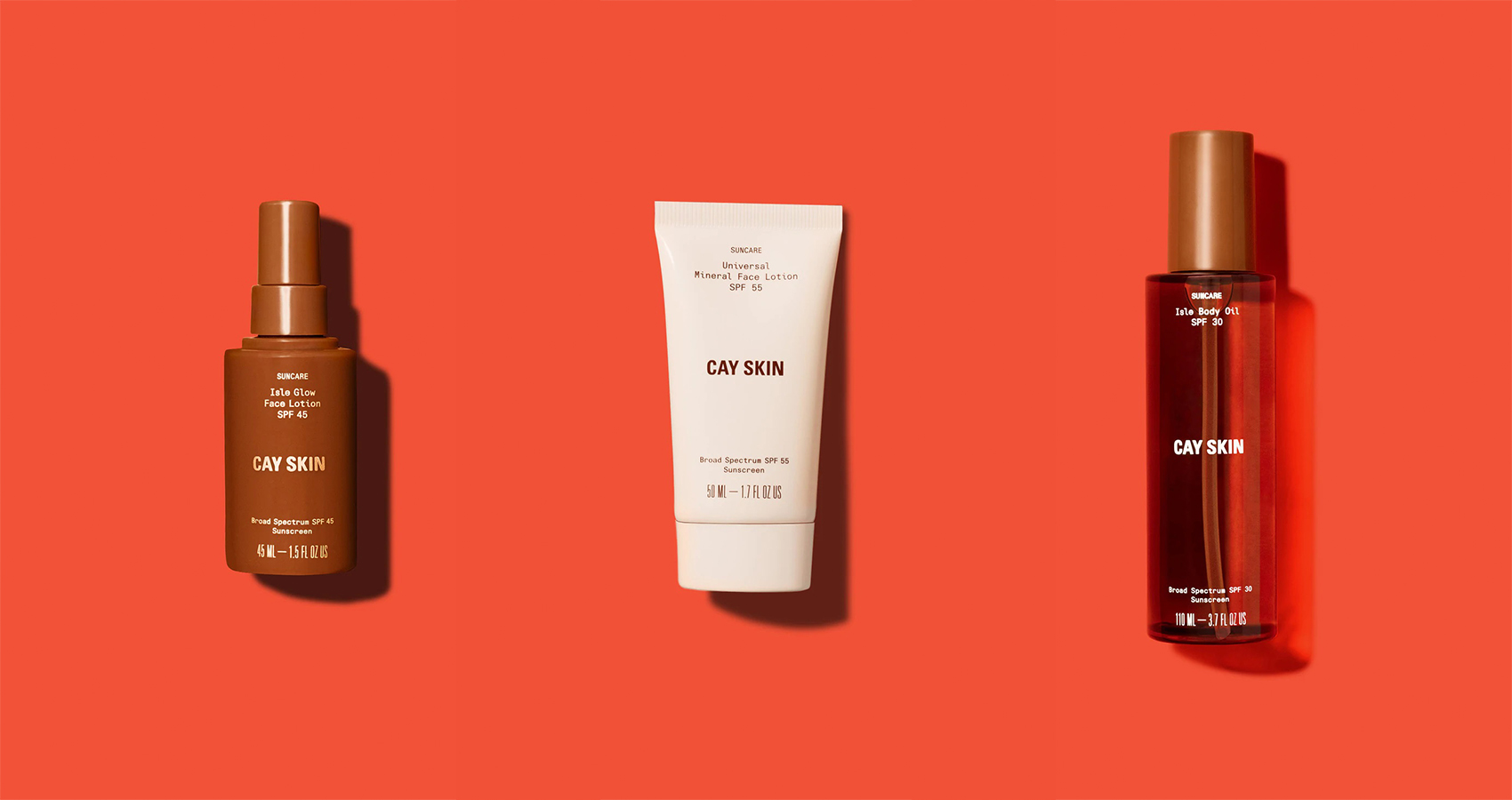 Get Ready For Summer With Winnie Harlow's Protective CAY Skin
A brand aimed to moisturize and protect.
America's Next Top Model contestant Winnie Harlow has ventured into the realm of celebrity skincare. With an aim to both protect her skin and encourage others to do so, she's released her new Skincare brand 'CAY Skin'. Aimed to give confidence to everyone 'under the sun', allowing people to feel both protected from UV rays and feel confident within themselves.
Harlow has used her own experience of modeling and photoshoots to design and brand CAY Skin care. During a photoshoot in 2018, Harlow was told not to use sunscreen due to the notorious heavy, uncomfortable, and silver-white sheen it leaves on the skin, which left her severely sunburnt. And then came her idea for a lightweight, absorptive range of products that are breathable and easy to apply on the skin for optimum protection and comfort.
With Spring just around the corner, CAY Skin offers an array of products that both hydrate the skin and contain UVA/UVB protective oils and blends for a healthy-looking sheen without the heavy, grease-laden feeling of traditional SPF products.
Ranging from $14 to $40, the range includes Isle Glow Face Lotion (SPF 45). A daily glow-boosting lotion, packed with antioxidants and UVA/UVB protection. This lotion illuminates all skin tones with a neutral instant-island glow. Next up is the Universal Mineral Face Lotion. With an SPF rating of 55, this lotion offers complete sun protection, daily hydration, and blends seamlessly to protect from UV, blue light, and pollution. The Isle Lip Balm is described as 'kissable SPF for the thinnest skin on your body'. This balm creates a non-sticky, long-lasting sheen on the lips with a delicious vanilla, brown sugar flavor. And, finally, the Isle Body Oil: a nutrient-packed body oil with a skin-quenching blend of nourishing oils, including Argan, Grapeseed and Coconut oil, for a healthy-looking shine. This oil both strengthens and protects your skin's moisture barrier while providing super hydration!
All CAY Skin products are vegan, silicone-free, and safe for sensitive skin. Containing all-natural oils and fragrances these products are perfect for a natural summer shine. Available in stores 1st April or out now on the CAY Skin website.