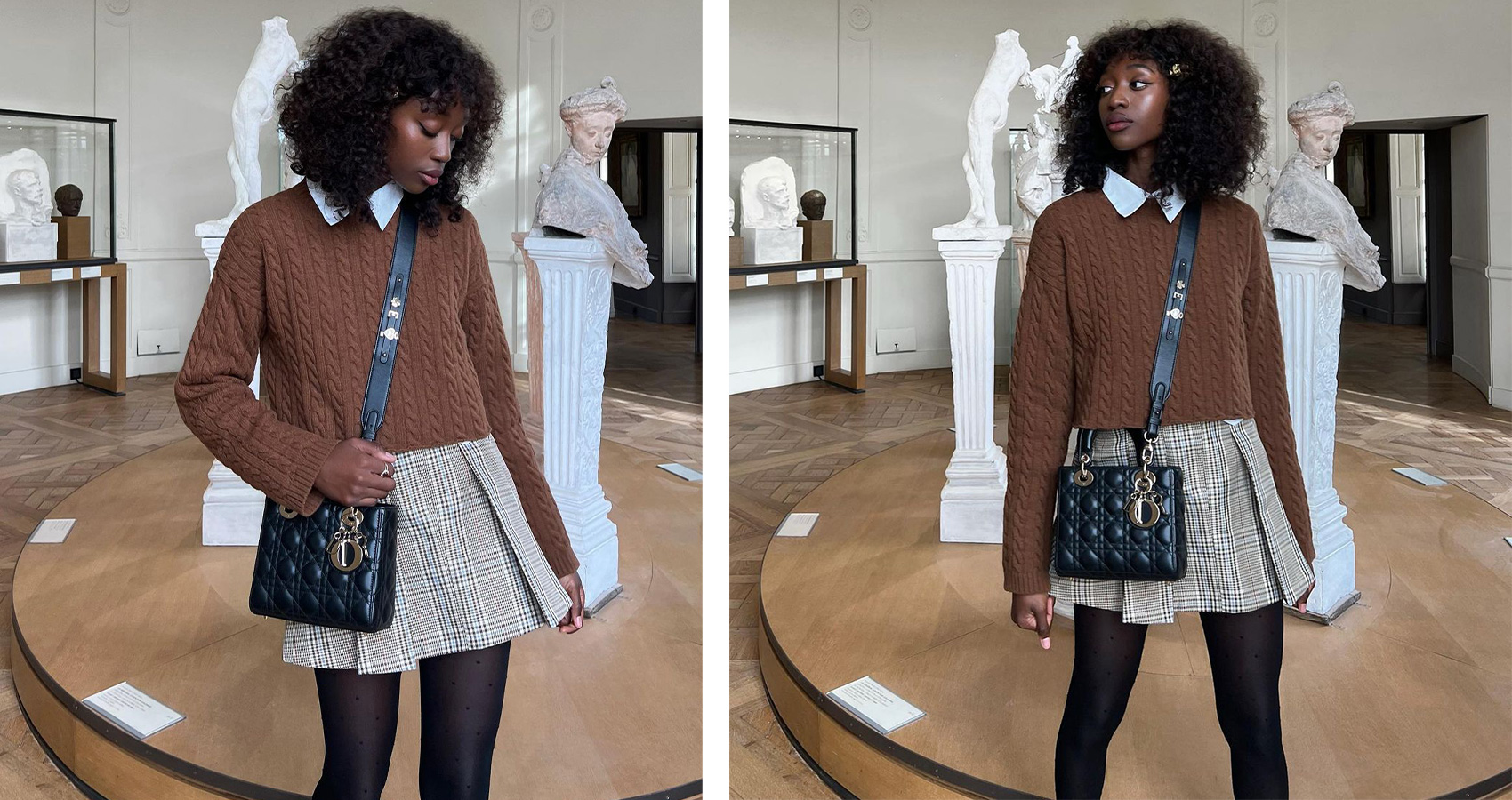 Freezing But Fashionable: How To Dress For Winter
Ever wondered how to put together a stylish outfit for a winter date that's also warm? Wonder no more.
Everyone in London knows that December only means one thing: Winter Wonderland is back. For those who have no idea what this is, a huge, Christmas-themed amusement park is assembled in Hyde Park for about a month. Think along the lines of hot chocolate stands, rides and rollercoasters, carol singers, fairground games, and massive stuffed animals to be won. It's also known for being ridiculously overpriced, but we wilfully ignore this because it's Christmas. It is really a fun day out, and I would totally recommend it.
I was one of (I'm assuming) many people who went on a date to Winter Wonderland yesterday. Trying to put together an outfit that will keep you warm against the Baltic temperatures and cutting breeze of winter but is also stylish is actually not as easy as it looks. Getting the balance right is key unless you wish to meet an icy demise. So, dear reader, let me give you a few ideas of practical yet stylish winter outfits that will have people queuing up for the mistletoe.
I want it stated: I am a huge believer in winter fashion. It's my favorite season, and dressing for winter makes me hugely happy. Thus, I will always encourage funny hats, kitten mittens, fuzzy socks, and anything elf or Santa-themed. This is the season, after all. So go crazy with them. Bright colors can bring a pop of fun to a winter ensemble and work well with neutrals. For example, a woman yesterday was wearing a cream-colored bobble hat, but it had a cuff around it that was a bright fuchsia. Her gloves matched this, and they made her outfit brighter. The same can be said for scarves. They can bring a pop of color to neutral or dark color palettes and allow you to express your personality. On top of that, they keep you warm. So what's not to like?
My outfit consisted of a thick, white roll-neck top paired with black jeans, black walking boots (to conceal the two layers of fluffy socks I had on), a white and beige plaid jacket, a matching scarf, a white hat, and beige gloves. Neutrals for winter? Groundbreaking, I know. I thought it was a tasteful outfit, and (thankfully) my date also said he liked it. That ticks one box and the fact that I could still feel my whole body after facing the arctic temperatures ticks the other.
Many people clocked the neutrals as a theme. Beige or brown tops paired with black flared trousers, gorgeous white faux fur, or a puffer jacket. These fur jackets were paired a LOT with Chanel-style tweed jackets and mini-skirts. It was far too cold for this nonsense. However, a fur jacket can be a great addition to a winter outfit. With a matching beanie or bobble hat, neutral top, and black jeans, that's a winter outfit worthy of applause. Just make sure the fur is faux; no reason for animals to suffer for us to be turning out winter looks. If the fur's not faux, it's got to go.
My date and I couldn't help but stare in awe at this stunning woman wearing platform Doc Martens, black flares, a white top with a keyhole, and a gorgeous, floor-length wool-blend coat with white beret, scarf, and gloves. Emily In Paris has a pronounced influence, and it was working here. These coats are so stylish and practical. They can be styled up with heels and a handbag or be worn in a casually pretty sort of way with flares and trainers. The beret can be a bit on the nose; however, it worked here as it matched the whole ensemble and the look's color palette. You can't go far wrong if you establish a color palette and work within that.
Flares are a reoccurring theme, and it's not one I'm mad at. As we know, black goes with basically everything, so black flares can be added to any outfit to give a stylish adornment to any statement pieces you have, whether that be jackets, shoes, hats, or scarves. They're a winter wardrobe essential. Mom jeans also made their presence felt, and it was welcome. High-waisted blue mom jeans with a black belt, any top (colorful or neutral, up to yourself), with a white or cream puffer coat is a complete look.
These items are easy to wear, affordable, and easy to source in many high-street shops. They're also open to interpretation as to how they're worn. They can be styled up or down depending on the situation and leave lots of room for your personality and style to shine through. You'll look stunning and warm, ready for your walk in a Winter Wonderland.
Up Next, New Winter-Ready Ski Capsule Collection By Louis Vuitton