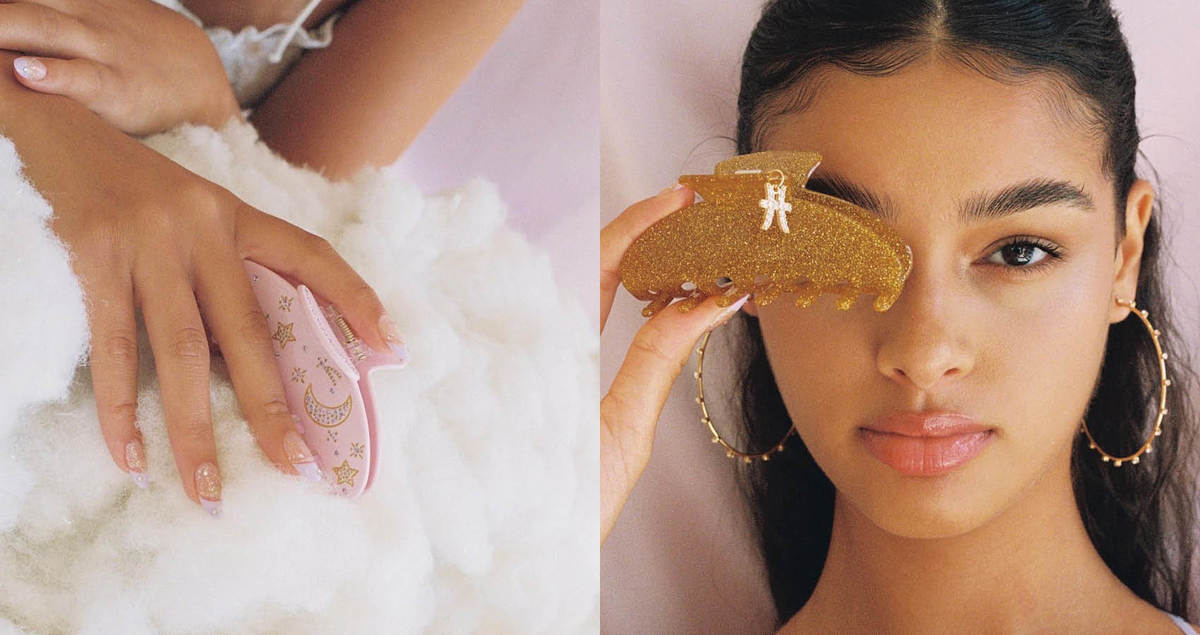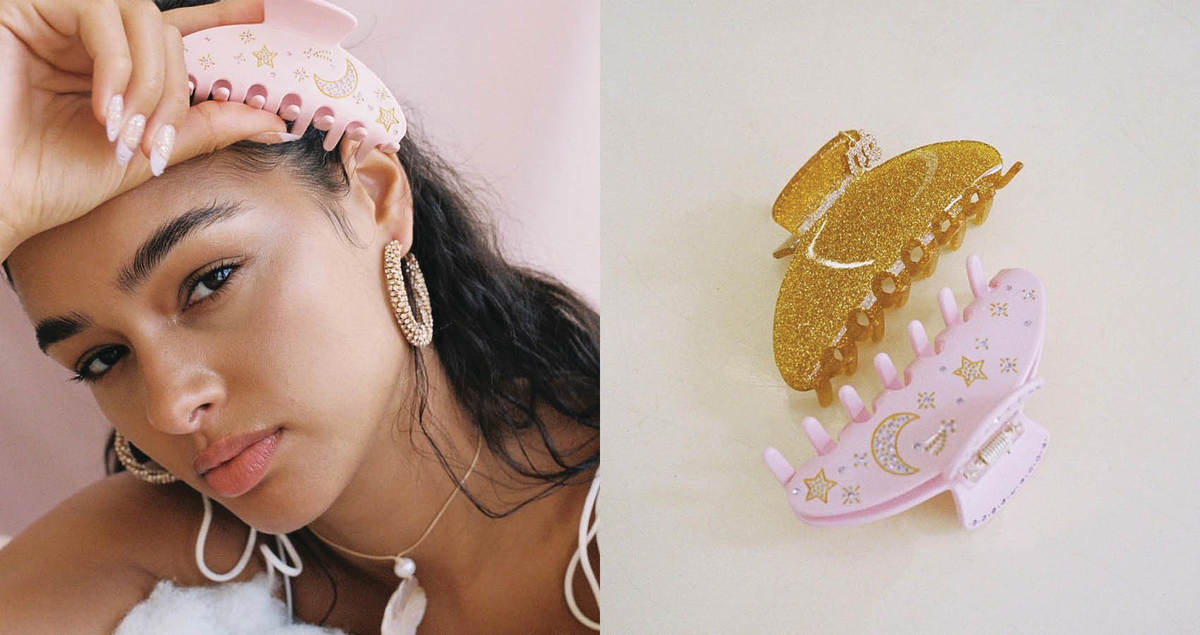 Frasier Sterling and Emi Jay Make The Zodiac Claw Clips Of Your Dreams
Read to find out why there are 13 clips instead of 12!
Frasier Sterling and Emi Jay are two of the hottest accessory brands right now. Frasier Sterling covers jewelry, selling everything from colorful beaded chokers to chunky rings and everything zodiac. Emi Jay, on the other hand, sells the most adorable hair clips- claw clips, pins, and flowers, all in stunningly bright colors. Now, the two brands have teamed up to create what might be the most iconic Big Effing Clip yet! This capsule collection contains 13 claw clips, all of which are zodiac themed!
The brands have been cooking up this idea since 2019. They've known that a zodiac collection would be a hit with customers (who isn't a sucker for their zodiac sign?). They also loved that the collection would combine iconic elements from each brand- the zodiac theme from Frasier Sterling and the Big Effing Clip from Emi Jay.
12 of the clips are a gorgeous glittery gold with small, silver zodiac charms attached. The design is simple and incorporates the zodiac signs without being overstated. The clips could go with any look and, as the name Big Effing Clip suggests, are big enough to be functional. But the 13th clip is the star of the show (pun intended). Named Moon Dust, this clip is a dreamy pale pink and is covered with stars and moons made of gold and purple gems. It is the perfect statement clip and probably the most detailed clip Frasier Sterling or Emi Jay has ever released.
This collection is a dream collaboration and a reminder that accessories, even those as simple as claw clips, can really add to an outfit. These claw clips came out on August 23rd and are available on Emijay.com.
Up next, Loewe's New Campaign By David Sims Features Their Puzzle Bag, Denim, and Pumpkins?