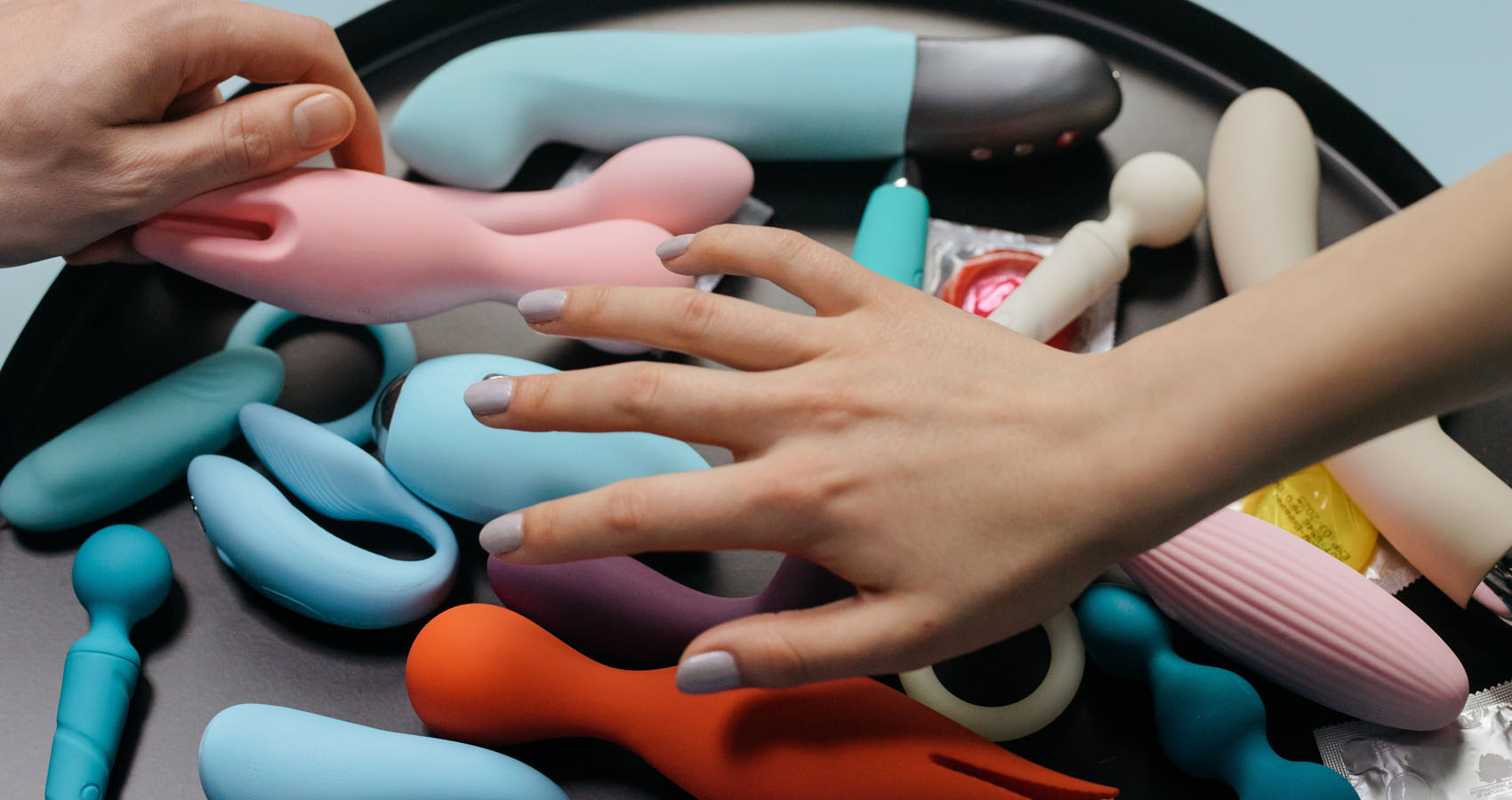 5 Best Sex Toys For Women
Treat your body and treat yourself.
Happy August, we're hoping your hot girl summer is going great and that you're living your sexiest life. In case you wanna make it even hotter and sexier, here's a list of the best adult toys for women – from women (we've been there, we checked, we delivered, you're welcome). Single, taken, open for adventures or still a bit shy, exploring or already well aware of your needs and fantasies, kinky or vanilla – whatever your relationship status or sexual preferences are, we're sure that you'll find something for yourself and thank us later.
1. Discreet fun
Going for a romantic getaway with your boo or traveling with your girls for a party weekend? A reliable egg vibrator is a perfect travel sex accessory for every occasion. Like all toys, egg vibrators come in different shapes and sizes, but their small and lightweight design will let you carry them around everywhere. The foreplay will never feel the same once you try the pleasure stimulated with the remote control (don't forget about lubricant).

2. Welcome to reality
Are you a strong and independent woman but you're still missing some vitamin D from time to time? (Nothing wrong about it btw). Do you keep on wondering how to make the best of both worlds? In this case, you should definitely treat yourself to the most realistic dildo whose faithfulness and accuracy will exceed your expectations, not only physically, but also visually. Modeled on real penises, these extraordinarily lifelike dildos (or should we say, works of art?) are embellished with veins, heads, balls, and anything else you can wish for when it comes to a pretty phallus. The best part about them? They are always (literally always) hard. What's not to love?
3. It's all about the aesthetics
On the other hand, if you're not a big fan of penises, you overdosed them, you were never into them or you're simply bored of them (delete where applicable), we've got you covered as well. Explore the endless world of funky and aesthetically pleasing toys in all colors and shapes that you can possibly think of (or maybe you never even had the audacity to imagine them). They will not only let you explore the art of multiple orgasms but also, they will make a very cute bedroom (or bathroom) décor (your mum: 'what's this pretty little heart on your bedside table?'). Forget rabbit ears cause they're just the tip of the iceberg. You will never look at roses, lipsticks, light bulbs, ice cream cones, or cupcakes the same way you did before.

4. Let's talk about anal
Good, old anal, veiled in mystery throughout the years. A taboo, a fantasy, or an overrated dream of every guy? You're a bit curious about it but also, slightly nervous to try it out with a partner. Anal toys will allow you to find out how an anal orgasm feels (spoiler alert: pretty good) and whether it would be something you could try again (and again, and again?). There's plenty to choose from: butt plugs, beads, massagers, or rings and since it's only you and yourself in your very own bedroom, you don't have to feel stressed or upright (pun intended).
5. Toy kits
Someone who once said that less is more, clearly has never tried any sex toy before because in this case, the more the merrier sounds absolutely way more accurate. If you're bored of one sex accessory, you can always out for the other, while on the sad occasion of your favorite vibrator being out of battery, the next one will serve to satisfy you in the meantime. Thankfully, toys often come in very generous and cute sets, for both solo and group needs.
Up Next, I Kicked A Man Out Of My Bed