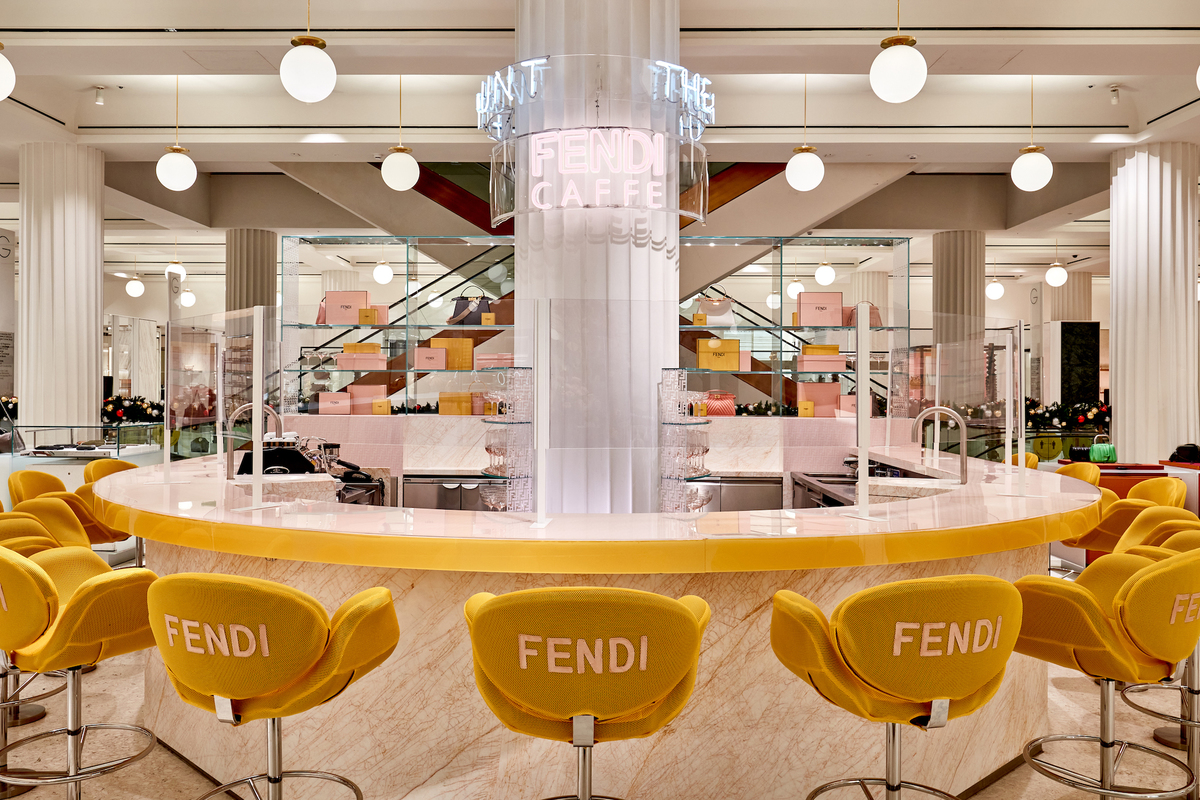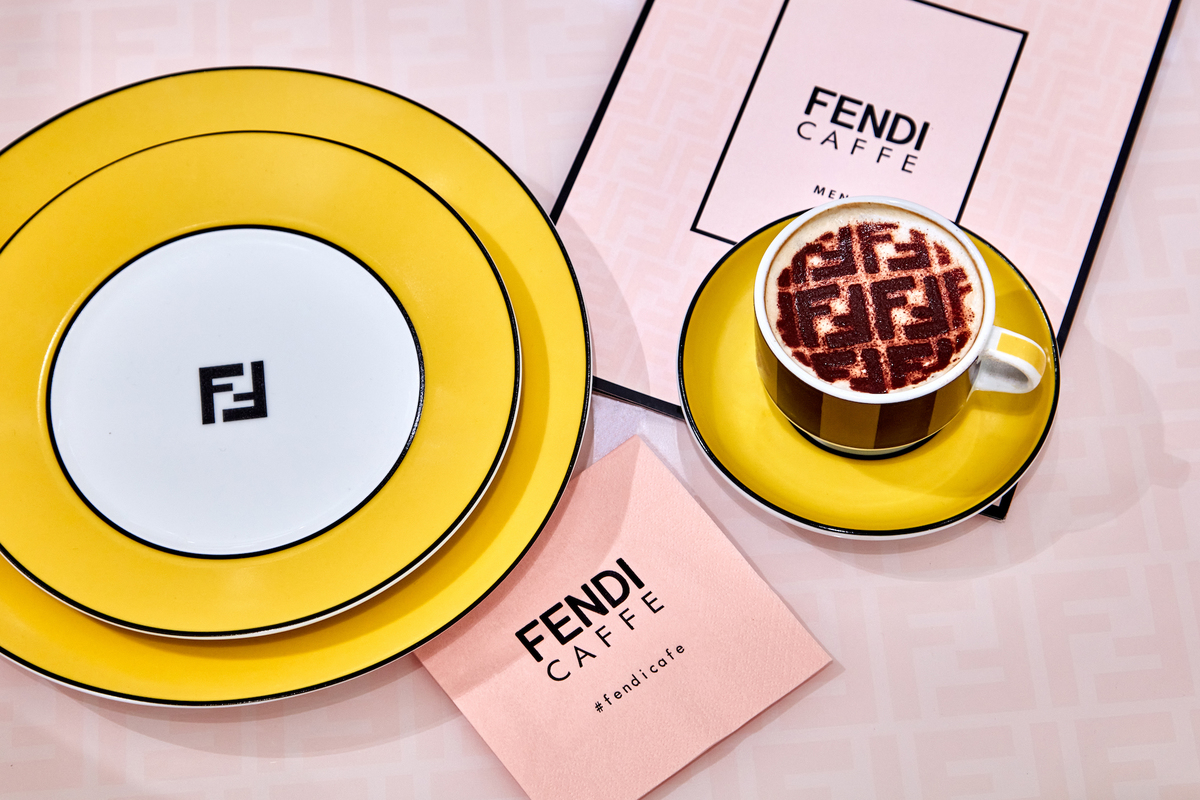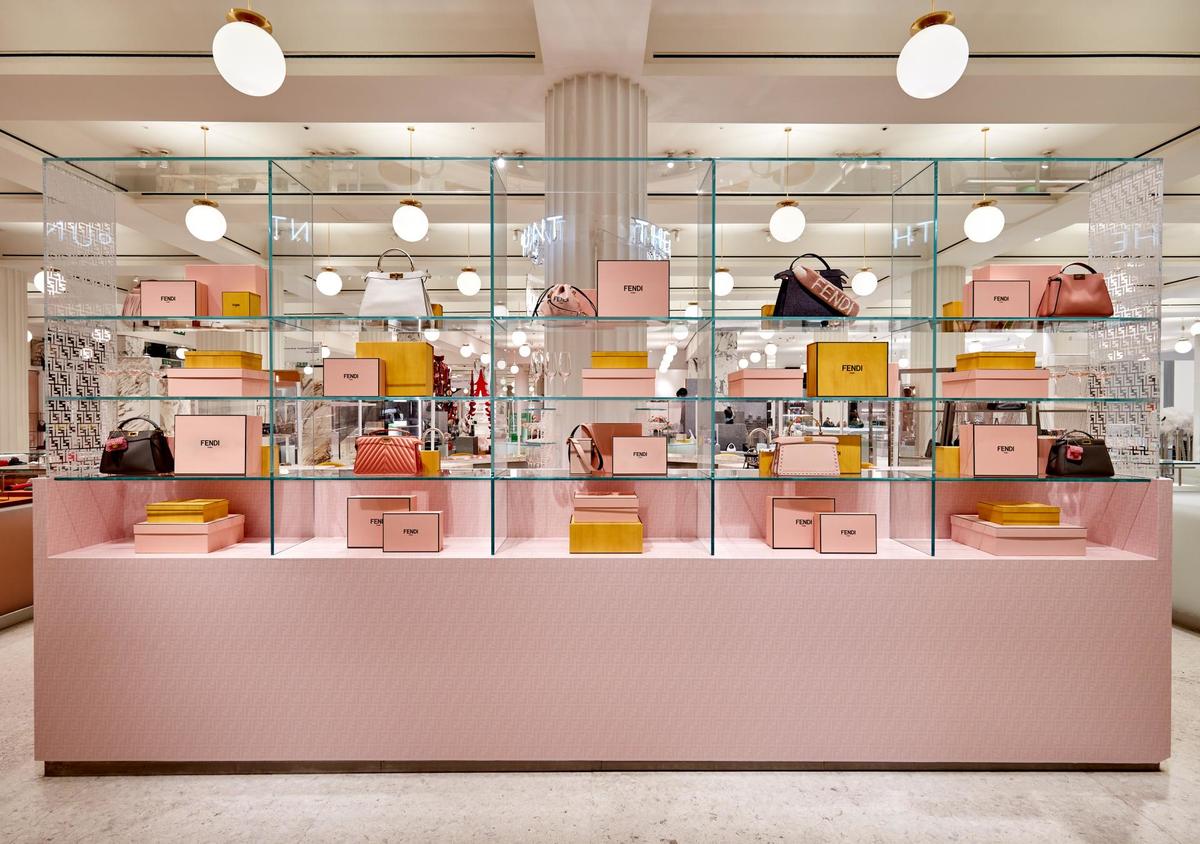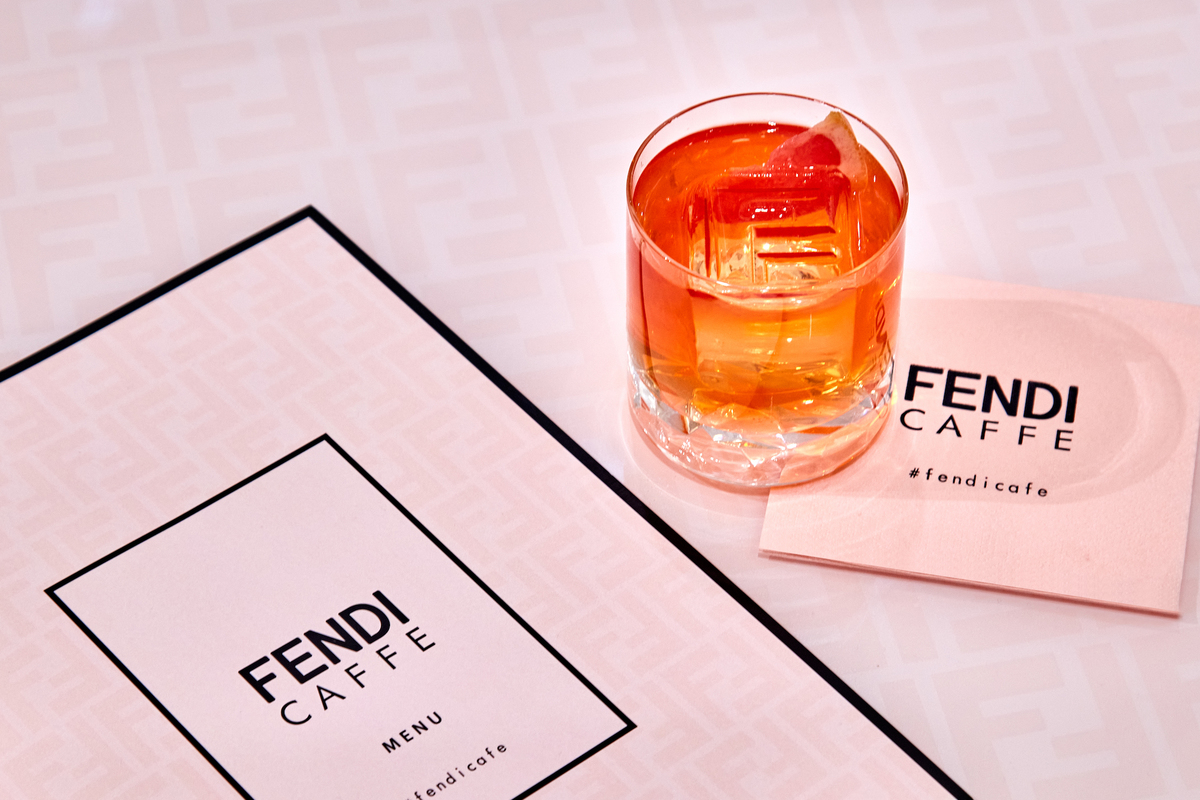 Fendi X Selfridges Cafe Collab
I'll have everything on the menu!
Italian fashion giant Fendi has taken to the hospitality industry once again with the creation of their latest cafe.
Located in Selfridges, the Fendi Cafe transports you out of the grey, cold English weather into a warm and vibrant Italian cafe, inspired by Fendi's Roma holiday collection.
The cafe adopts the tones from the collection with warm yellow swivel chairs and plates paired with blush accents on menu's, napkins and champagne coupes made exclusively for the cafe.
Fendi takes over the 14 seat champagne bar, Fendi-fing every corner. The iconic FF logo graces the tabletops and tableware along with glasses. Even the food has been given the Fendi treatment; cappuccinos sprinkled with chocolate powder in the FF print and ice cubes engraved with FF.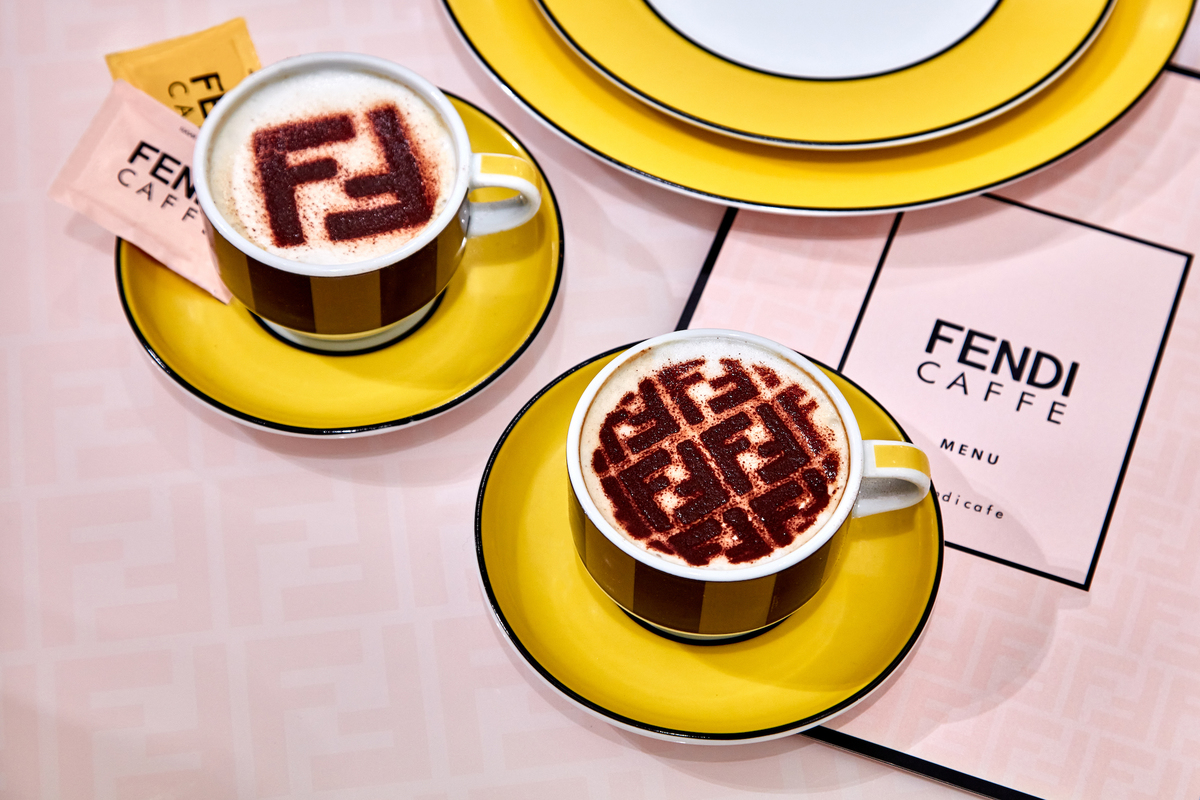 But it doesn't stop there. Cocktails have been given the Fendi spin including the 'Fendi 1925', the 'Roman Passion' and the 'Fendi Cosmo'.
From across the room you'll lock eyes with a Fendi shop, including unisex bags and accessories from the Roma collection.
This isn't the first time Fendi has popped up with a dining experience. Last year the Italian house opened a monochromatic cafe in Harrods. With both designs being such a contrast, it's exciting to see what they'll do next.
Fendi's pop up cafe will be open through January 2021 on the ground floor, located 400 Oxford Street.
Up next Sam Wootton Is The Oil Painter Reworking Everything You Thought You Knew About Art