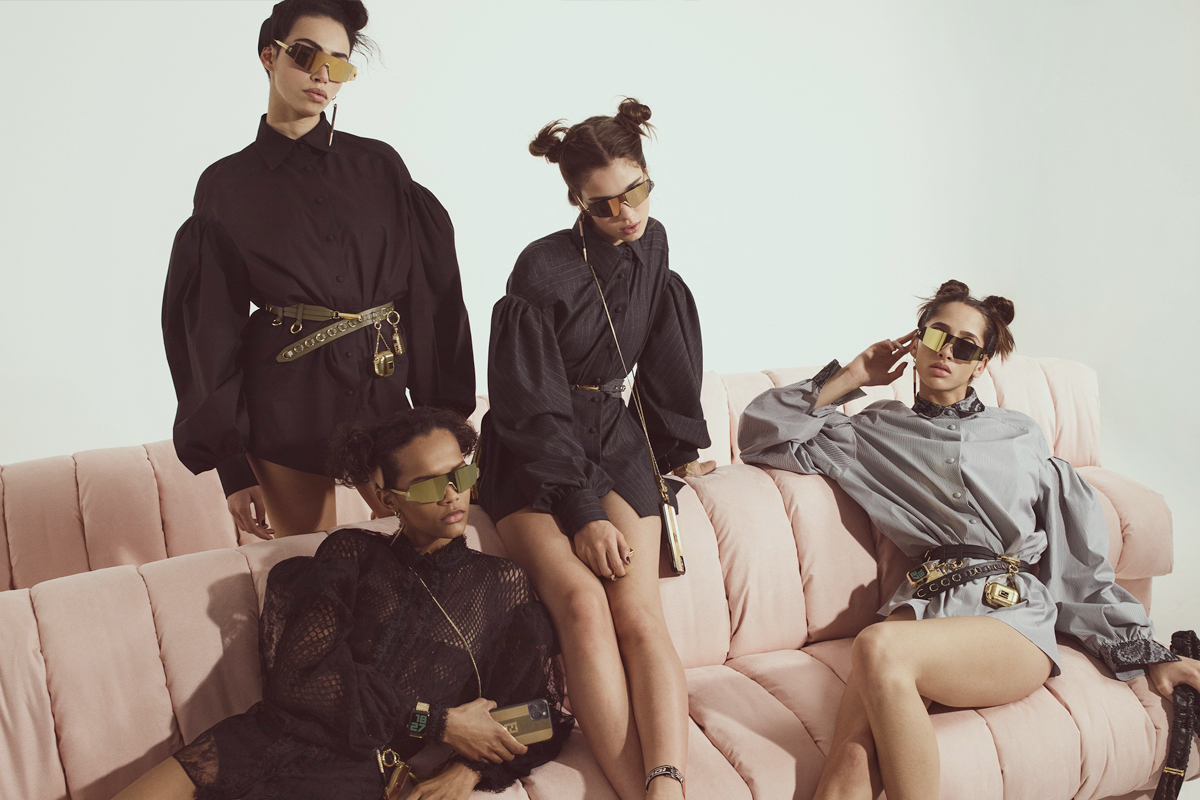 Go Glam With Fendi X Chaos Capsule Collection
AirPods holder looks like a royal treasure chest.
What could be born out of a collab between Italian luxurious brand Fendi and British creative accessories label Chaos? The answer is: a super glam capsule collection that brings in a tech take on accessories. In effect, practical pieces like iPhone cases for $750.00 or AirPods holders for $770.00 become pieces of jewelry or maybe even pieces of art.
The hyper sexy and flashy collection shines mostly with metal shades of golden. Some pieces are made of leather as well, for example, laptop covers with animal prints or adorable bag charm. The collection features not only tech-related items but also, flashy gadgets like lighter holder charm or metal body strap. The collection is now available online and in Fendi boutiques.
Up Next, Chloe X Halle Serve Ultimate Angelic Elegance In Fendi's New #MeAndMyPeekaboo Campaign