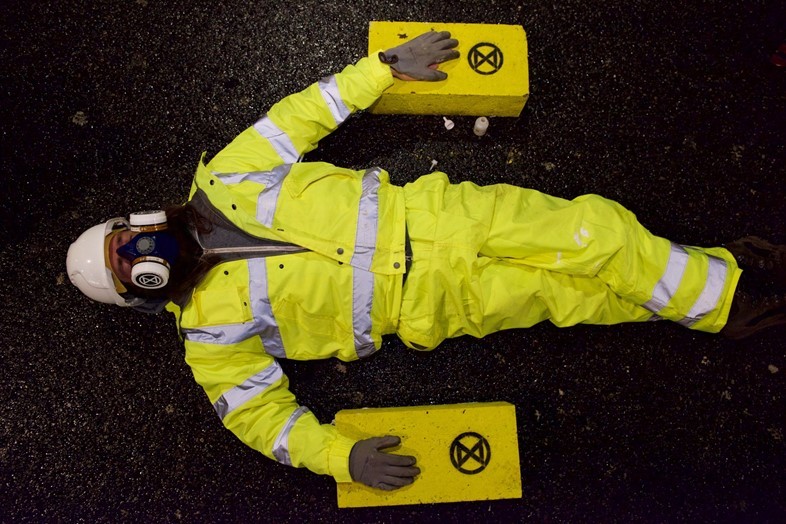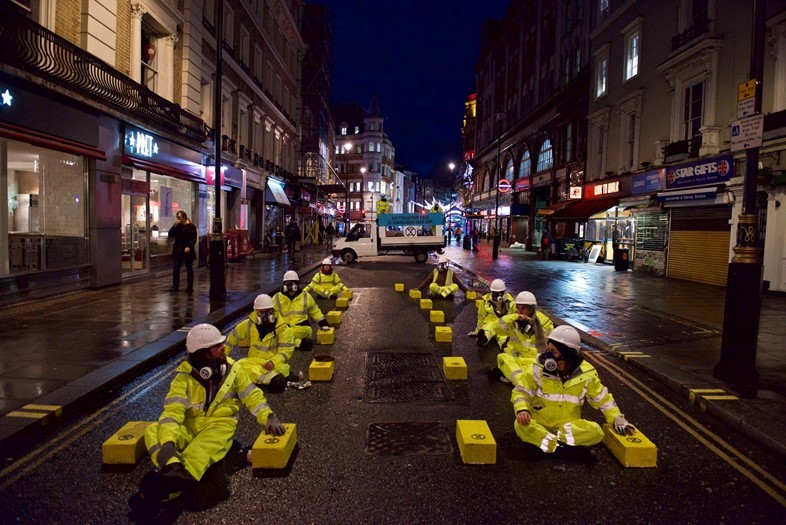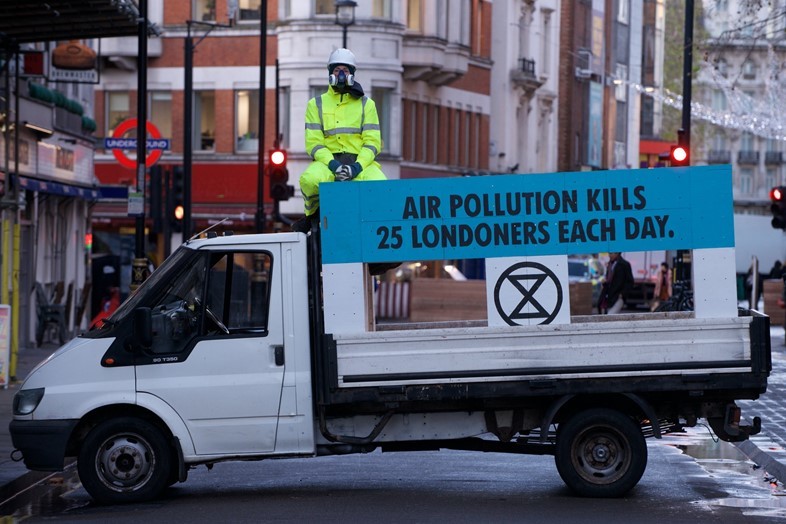 Extinction Rebellion Glue Themselves To London Road In A Fight On Air Pollution
'The Air We Grieve' is the latest demonstration targeting illegal air pollution on one of London's busiest roads.
Cranbourne Street outside of Leicester Square has been blocked by Extinction Rebellion in one of their latest protests. 'The Air We Grieve' is the latest demonstration by the activists that demands action on the "deadly levels of air pollution" in London city.
The road was chosen for its extremely high levels of air pollution and saw 6 gas mask-wearing activists glue themselves to 25 blocks on the road, they represent the amount of Londoners who die each day from grossly high, and in some cases illegal, levels of air pollution.
"We are here demanding action on illegal levels of toxic air in our communities, our schools, and our streets," says Rosamund Frost who is an XR spokesperson. "The government has neglected to tackle fatal levels of air pollution. How can we put our trust in them to address the broader climate and ecological emergency?"
This demonstration comes off the back of a four-week hunger strike that highlights the vulnerability of our food supplies. They are acting to pressure political parties to support XR's Three Demands Bill which requires the government to declare a climate emergency and commit to zero-emission by 2025.
One of the activists taking part in the hunger strike is 76-year-old Peter Cole, an emeritus professor of respiratory medicine, he discusses the air pollution demonstration and its importance. "I am well aware of the facts about air pollution and am deeply concerned that, unless we act now on the climate emergency, the lung damage that is already apparent in children in many parts of the UK will condemn them to ongoing and possibly fatal lung disease as they grow up."
For the most part, the rebellions calls are falling on deaf political ears, they have only so far met with Plaid Cymru's Adam Price. In the past the group has met with deputy leaders in Labour, Lib Dems & Green Party although to no one's surprise, the Tories have not engaged with them at all.
(Photography: Gareth Morris, courtesy Extinction Rebellion)