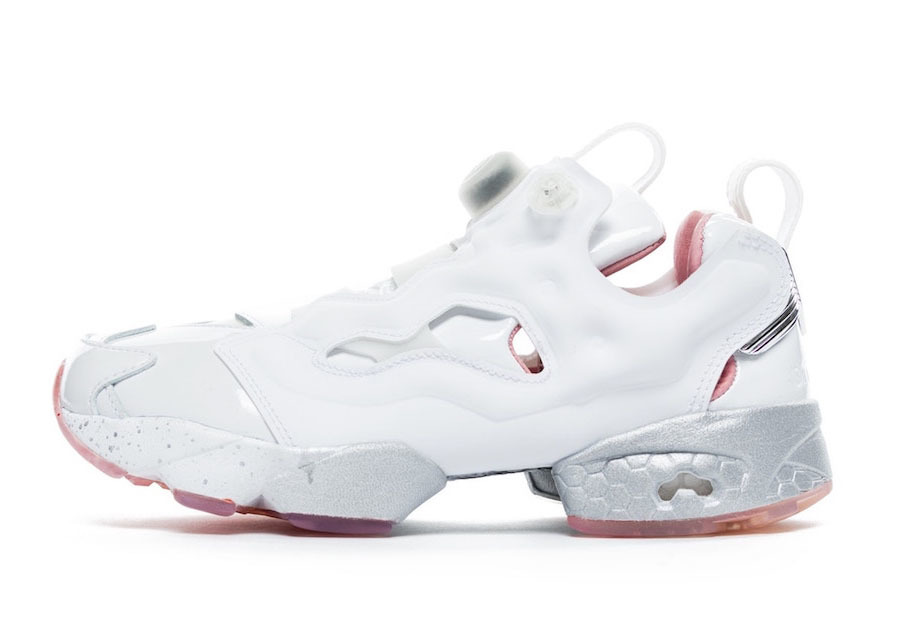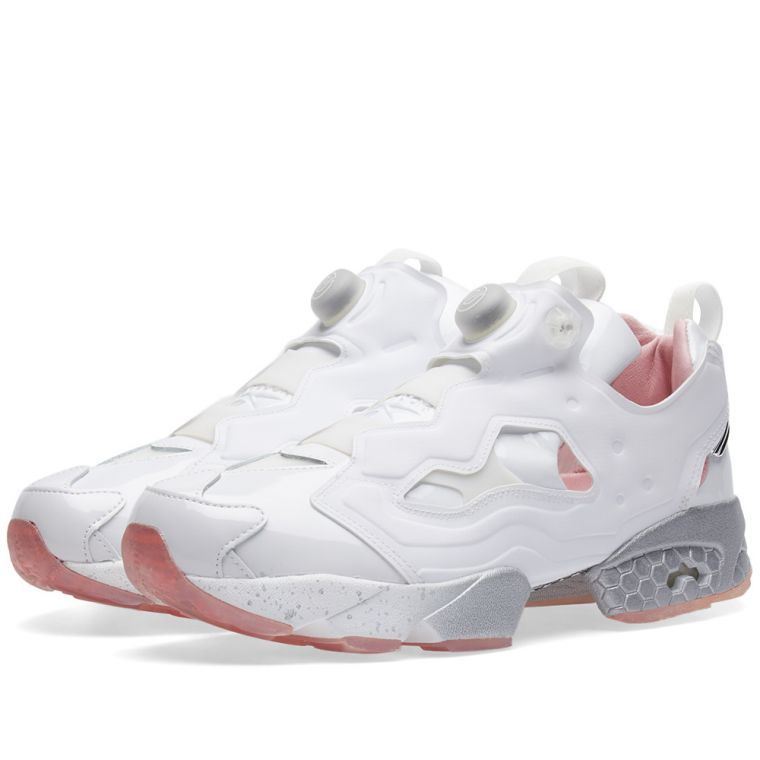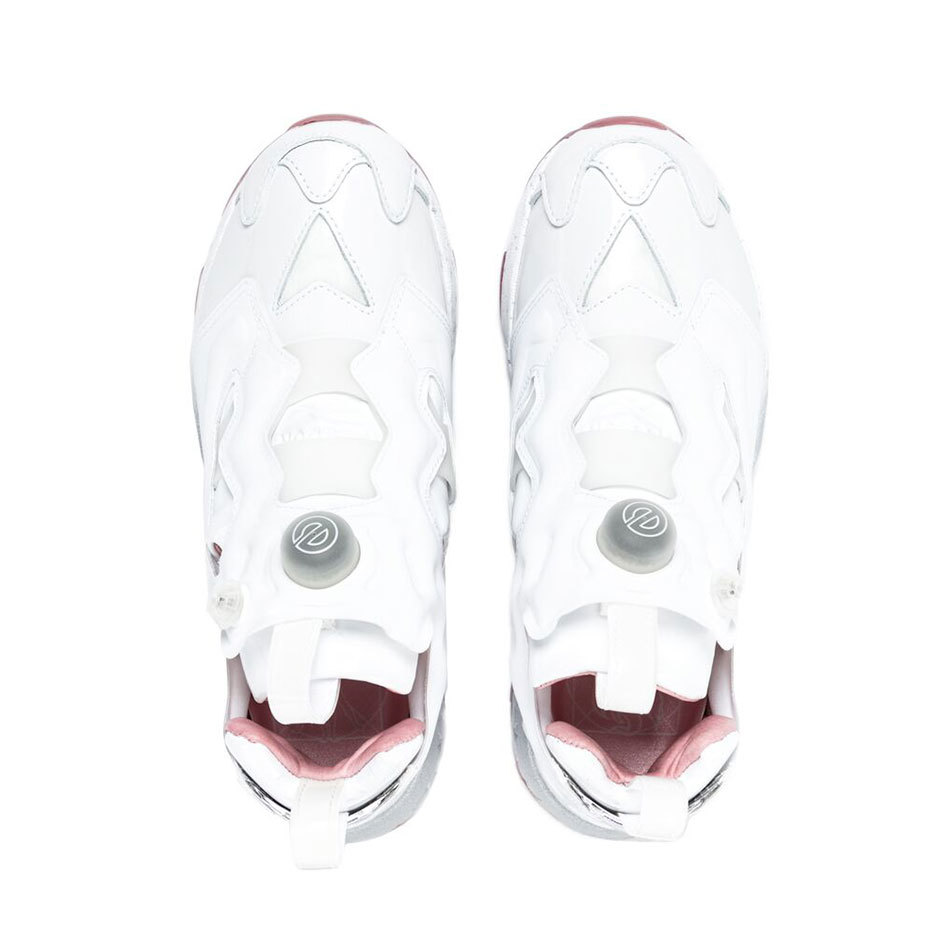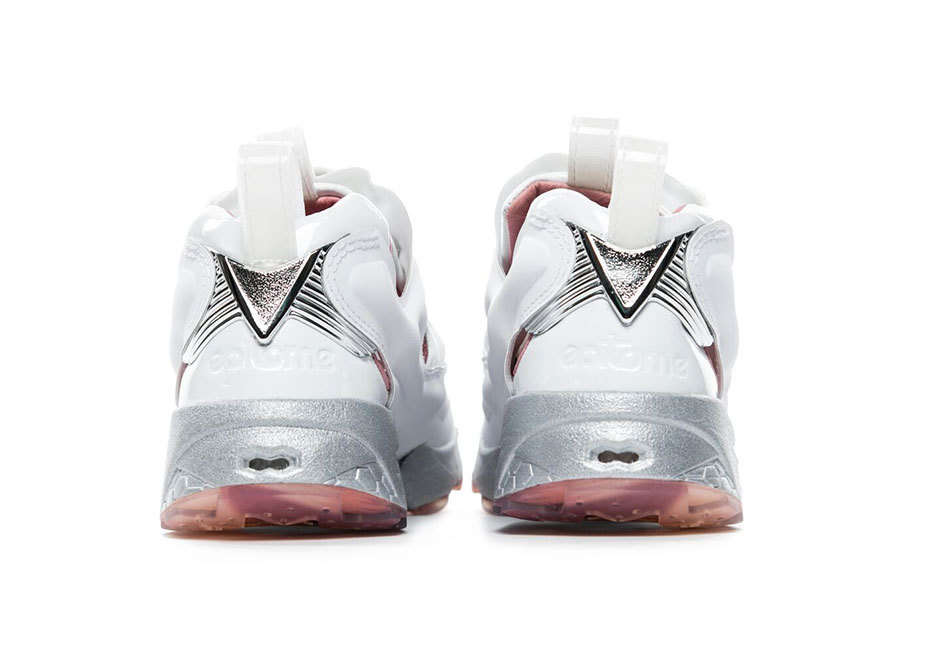 Epitome X Reebok's Instapump Fury Is Inspired By "The Evolution Of The Woman"
The future is female.
What better inspiration for a women's sneaker than women themselves? Taking cues from the power of femininity, Epitome X Reebok's new take on the Instapump Fury is all about the evolution of the woman, with a design that points firmly toward a bright future for womankind. It's about "HER Journey, HER Story," say Epitome – hey Epitome, just sayin' but that emphasis on the HER is something we could really get used to.
The silhouette is constructed of white patent leather trimmed with futuristic metallic at the heel, and featuring translucent detailing on the the pump, release valve, straps and toe box. The toe box detail, in the shape of the Delta symbol, symbolizes "transparency, intuition, and progression."
The campaign video and lookbook shows the shoe styled up in different ways, on different women, emphasizing the versatility of the style. Press play on the video above and scroll down to check out the lookbook shots below.
The collab, priced at $205, drops on October 12 at an exclusive New York pop-up at the address below, and online at Epitome on October 14.
Epitome x Reebok Pop-Up
245 West 14th Street
New York, NY 10011