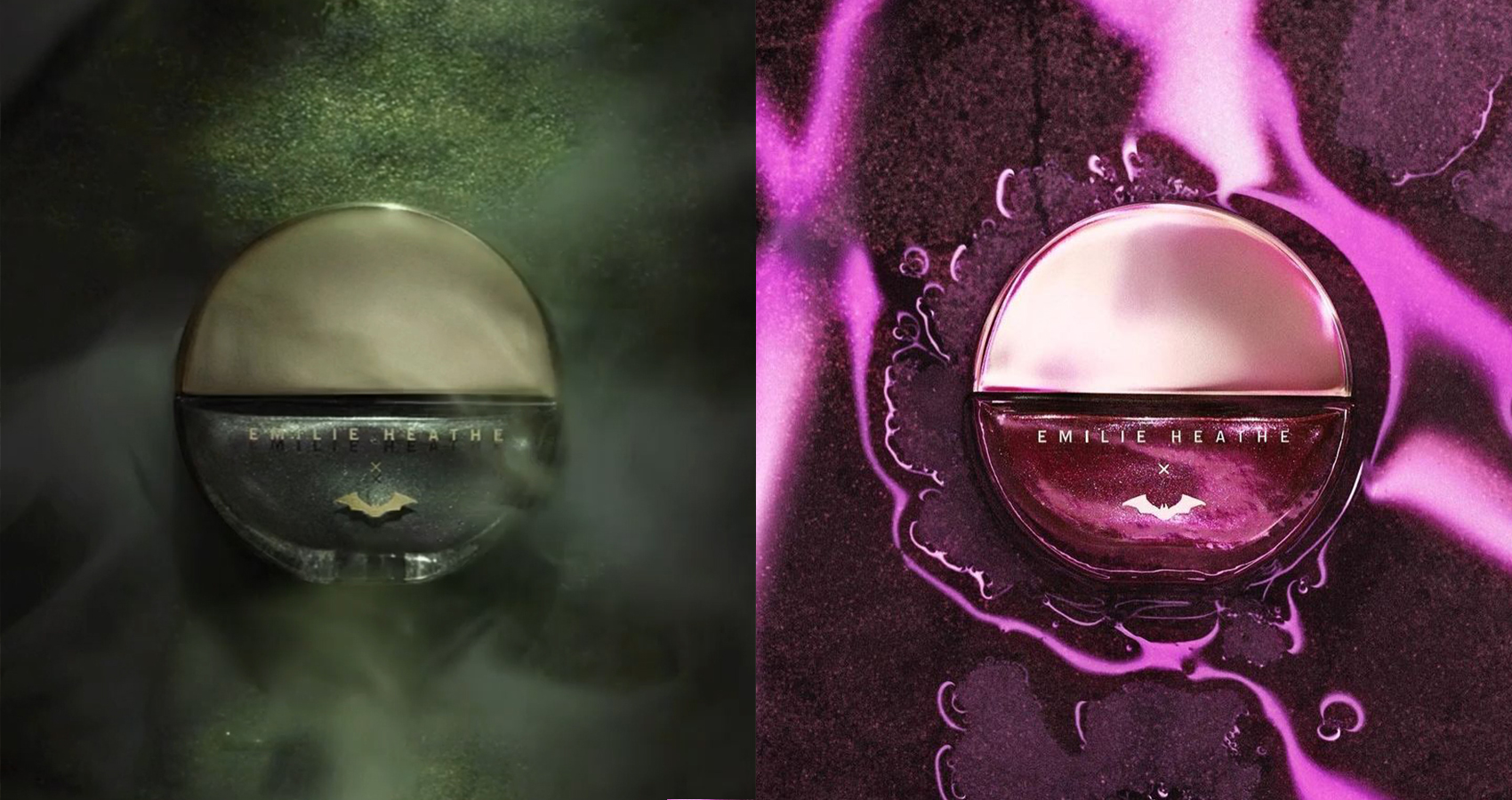 Emilie Heath x 'The Batman' Nail Polish Collection
A collection inspired by the heroes and villains of Gotham City.
In time for the release of 'The Batman' DC Comics and Warner Bros have partnered up with Beauty Brand Emilie Heathe to release three striking nail polishes inspired by characters from the film.
Founder Emily H. Rudman shared her love of Comics for the release of the nail polish trilogy. Rudman commented 'Batman (1989) and the visuals sparked my interest in drawing comic books.. that eventually led me to the world of beauty'. Emilie Heathe's collaboration with DC's 'The Batman' allowed both art and superheroes to combine.
The first of the collection is 'Madness' a duo-chrome polish with an iridescent finish inconceivably changing from green to purple before your very eyes, inspired by the villainous Riddler. The second of the collection is a garnet red polish titled 'Vengeance'. Inspired by street thief, Selina Kyle, this polish has a bold shimmery finish which is both feminine and fierce. Lastly, named after the The Batman himself comes 'The Dark Knight'. A shimmering midnight blue with added glittering stars and The Batman's emblem.
The limited-edition set is enhanced with nourishing botanicals, a vegan formula and enhanced with Bamboo Extract, Sea Buckthorn Oil and Rice Bran to keep the polish as bold and long-lasting as possible. Each nail artist bottle is made of 50% post-consumer recycled glass so you can be your own eco-friendly Super-Hero.
The full collection is available at $80 on the Emilie Heathe Website and comes with a limited-edition collection box to certify the authenticity of the partnership between Warner Brothers Studios and DC.

Next Up, Actress Scarlett Johansson Launches Her Own Skincare Brand 'The Outset'