Covid-19 Got You Working From Home? Our Guide Is Here To Help!
Follow these for a stress-free working day.
Unless you have been living under a rock (or spending time in the desert with Jared Leto) you would know that Coronavirus is sweeping its way across our world. Most countries are using different tactics to help combat the spread, one of these is social distancing meaning that most of us are now working from home and getting English essay help online.
Now for most people, working from home sounds like the dream, right? Wake up when you want, take the short commute downstairs to the sofa, laptop in hand and put Netflix on 'in the background' and prepare yourself for a day of hard graft.
Sorry amigo, this isn't how it works unfortunately. As most people are a little unsure about how to cope with their new daily routine, without Sharon from accounts making a coffee in the kitchen reminding us all that it's a Monday and that's why she's a little sleepy, we decided to get 5 top tips together to help you get maximum results out of your working day.
#1 Get up at your usual time, staying in a routine is key.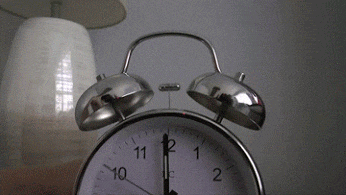 Okay, maybe don't wake up in time for that extra hour you would usually take for your commute but still try not to roll out of bed 5 minutes before you start because a) you won't start on time, duh, and b) you will feel groggy, half asleep and to be honest probably won't function until an hour into your working day (no one wants to catch up after 5 pm people).
#2 Dress in workwear/actual clothes, not PJ's.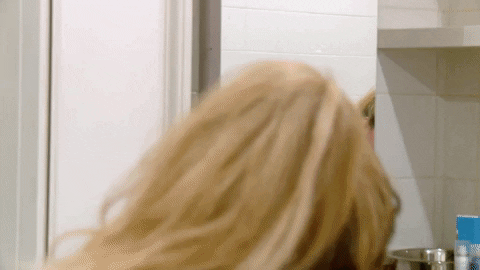 Now, these are just tips and you can just ignore all of this if you want because you're desperate to stay in chill clothes but trust us when we say you won't be in work mode. We're not asking you to wear full-on formal attire for the house but at least change into actual clothes, please? Trust us, you will feel more prepared to take on the day, like changing into your work persona.
#3 Step away from the remote.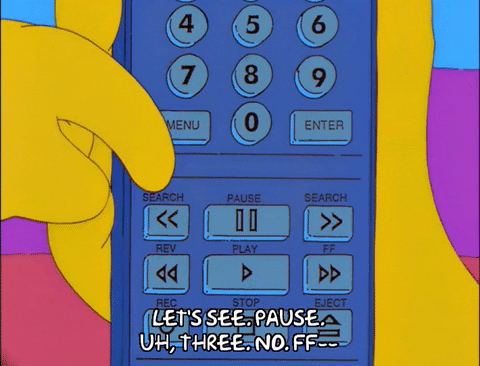 This has been tried and tested many times by our work from home experts and it does not work, one simply can't have Netflix just 'on in the background'. If you have a desk in another room please use this, if not and your only choice is the sofa don't put on the TV, it will distract you because in what world does anyone watch just one episode of "You"?
#4 Give yourself breaks and a lunch hour.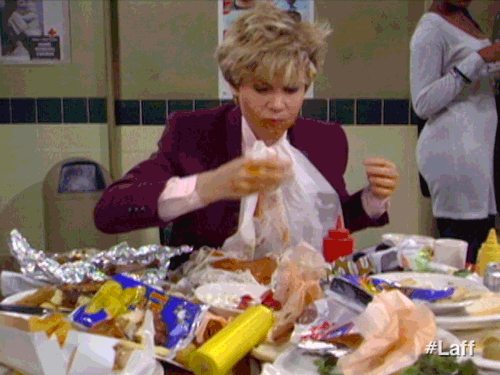 Sticking to a normal routine as we said before, is key and that means you get breaks and you get a lunch hour. Use this lunch hour as you wish, eat and watch TV, eat and get outside for a walk (obviously taking into account your countries social distancing regulations/lockdowns) or anything you want, reading, writing, sitting in the garden with a coffee, whatever it is make sure you give yourself that break away from the screen.
#5 Finish on time.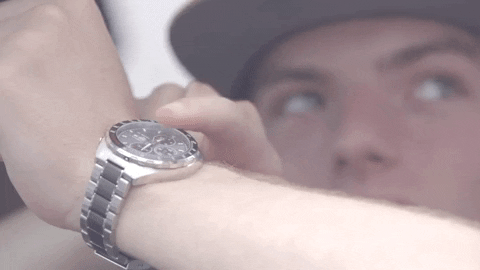 It's the end of the day but you're not surrounded by a team of people getting up and heading to the door around you, you can maybe find yourself going overtime just to finish something up, this all depends on your role but if you are only paid up until 5 pm, finish at 5 pm. Set an alarm and stick to it, if you don't get paid for overtime this is an example:
15 minutes here or there adds up, by the end of the week you have 1hr 15mins additional work and then by the end of the month that's 5 hours you've essentially worked for free, a hard pass.
Well there you have it, folks, as always make sure you stay safe during all of this and remember to spend your free time focusing on things you enjoy. Also, don't forget that at 5 pm on Friday it's technically a happy hour, so get in that kitchen and make yourself a quarantine…
Up Next, 50th Glastonbury Festival Cancelled Due To Coronavirus Pandemic