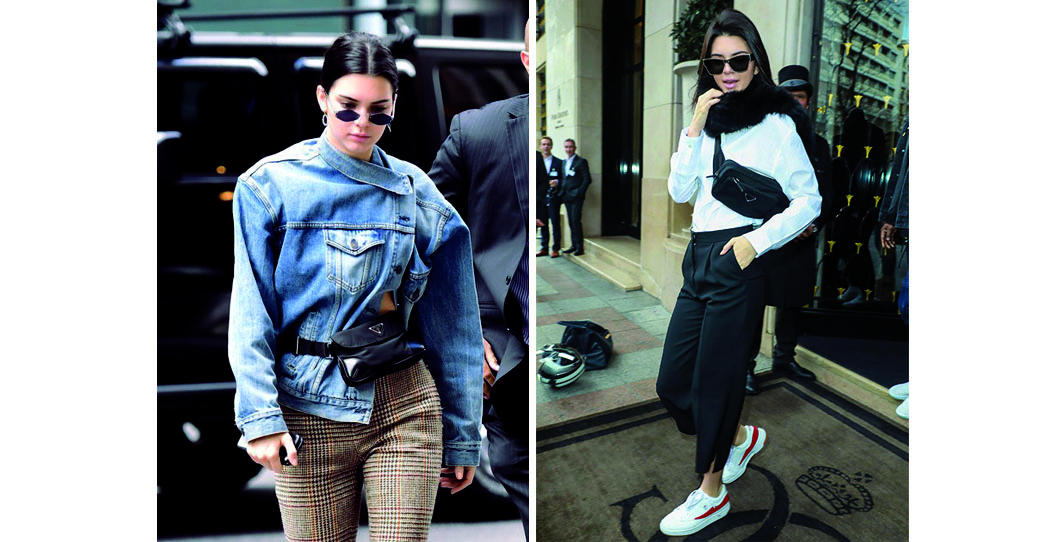 Images via www.elle.com and www.asos.com
These 5 Cool Fanny Packs Prove That Less Really Is More
Like *actually* cool.
If you're not North American and the name "fanny pack" has long brought perplexing vulva-based imagery to mind, let us dispel the myth once and for all. "Fanny" in North America does not mean front bottom, it just means bottom. Fanny pack, bum bag, whatever you want to call it, this convenient little '90s waist bag was originally intended for wear above the buttocks, before people worked out that, if you intend to carry anything more valuable than a half-eaten gobstopper, some transfer tats and your house keys, that shit's just plain stupid.
Yes, the fanny pack is having (yet another) revival, and since the stores will soon be awash with thousands of hideous variations, we've come through with five styles that are actually cool – whether or not you intend to be hipster AF and wear it around your neck or some shit. They'll also be an invaluable accessory to your club and festival habit the whole year through. So, without further ado...
Love Moschino Quilted Fanny Pack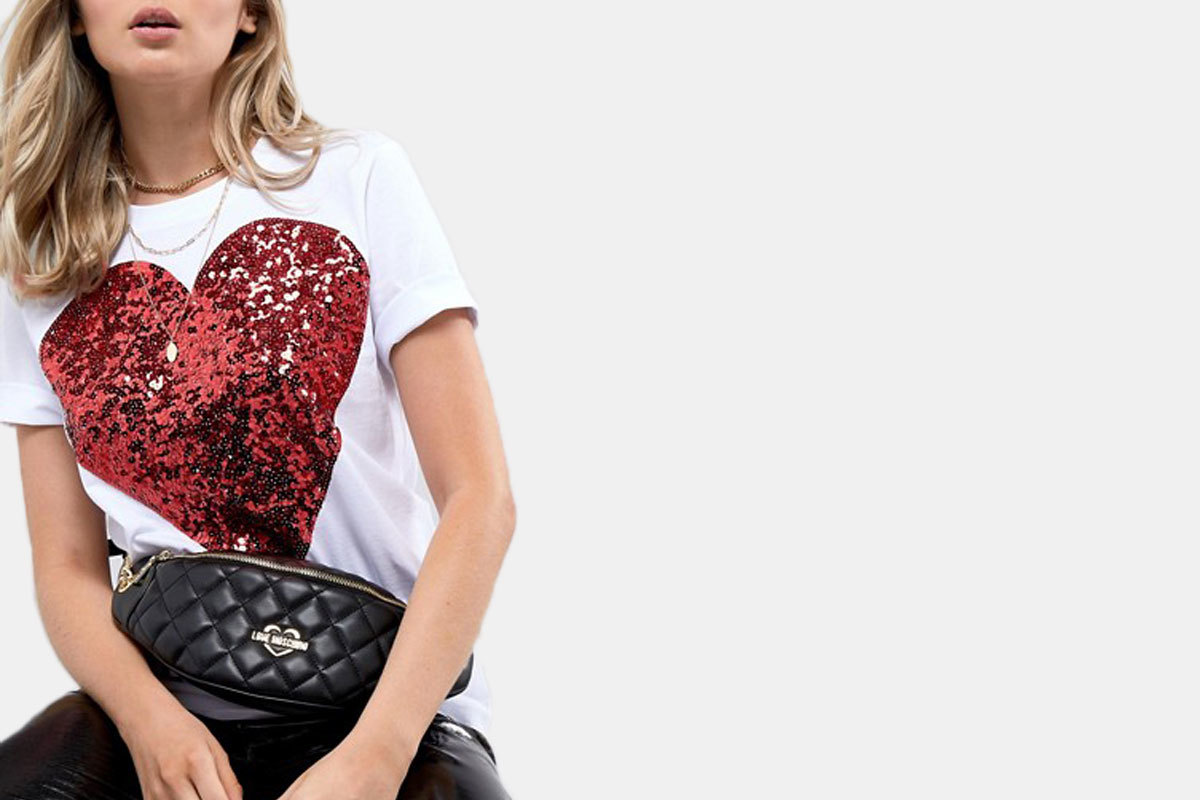 If you like your fanny packs like your Starbucks – much more expensive than what's actually inside – then you'll love this Moschino number. Its quilted design, gold hardware and luxe details look pretty slick too.
Shop it here for $244.
Fuck Art, Make Tees All You Need Is Less Bum Bag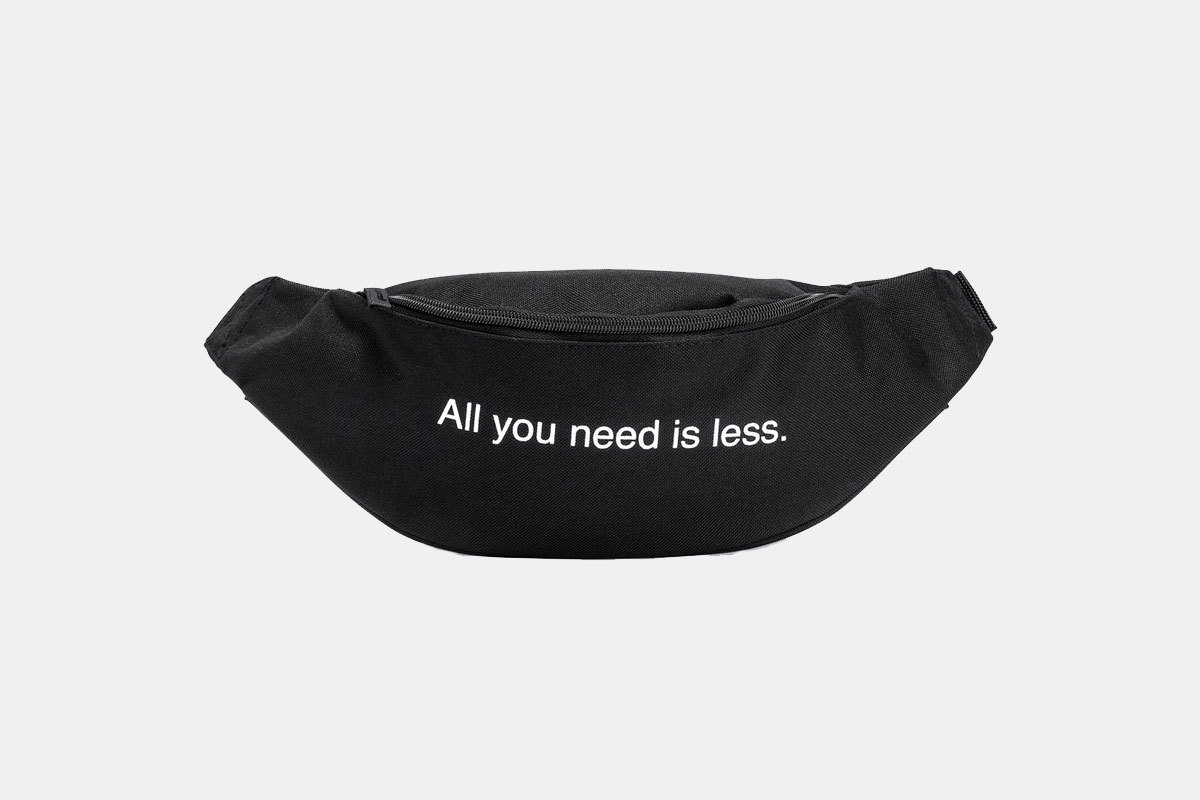 Carrying the spirit of its slogan tees through to a fanny pack, the awesomely named Fuck Art, Make Tees goes for a witty minimalist statement.
Shop it here for $35.
Shikumi Acid Yellow Faux Fur Bumb Bag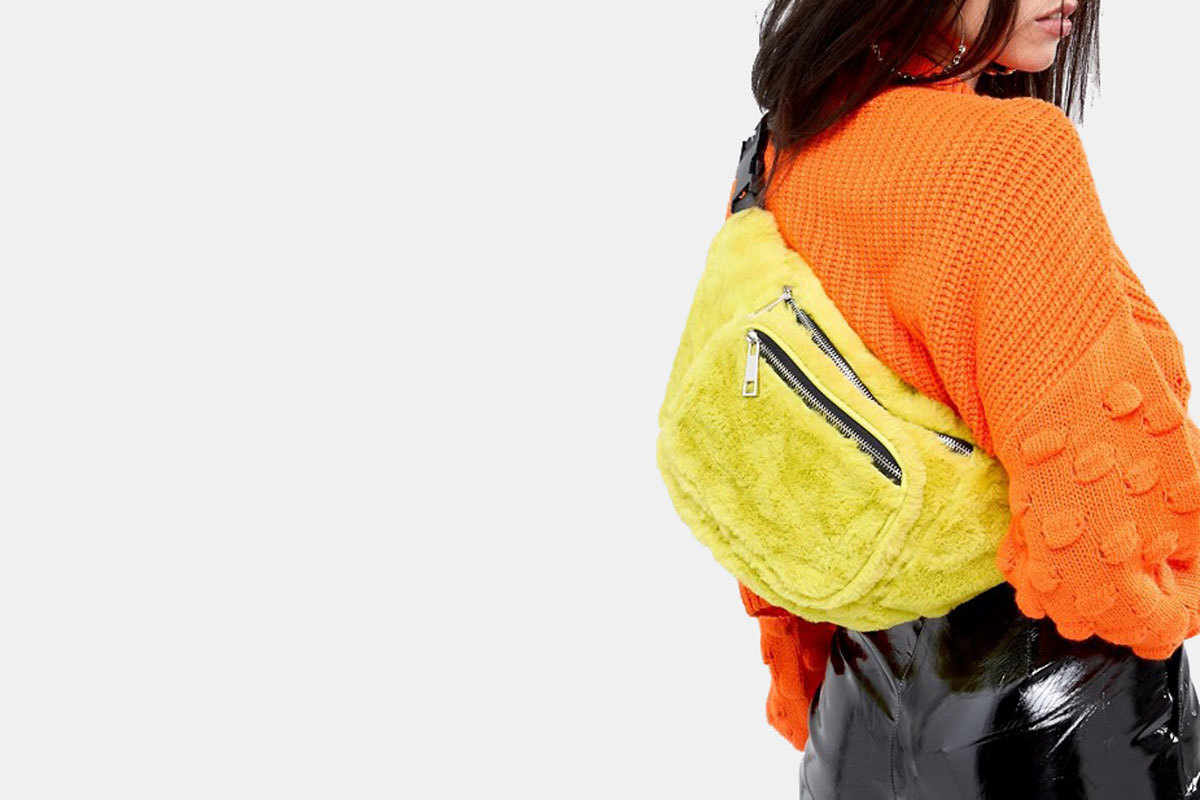 We're still not sure what a bumb is – anyone? – but we can't get enough of this acid yellow fluff monster of a bag.
Shop it here for $51.
Thrasher Skate Mag Waist Bag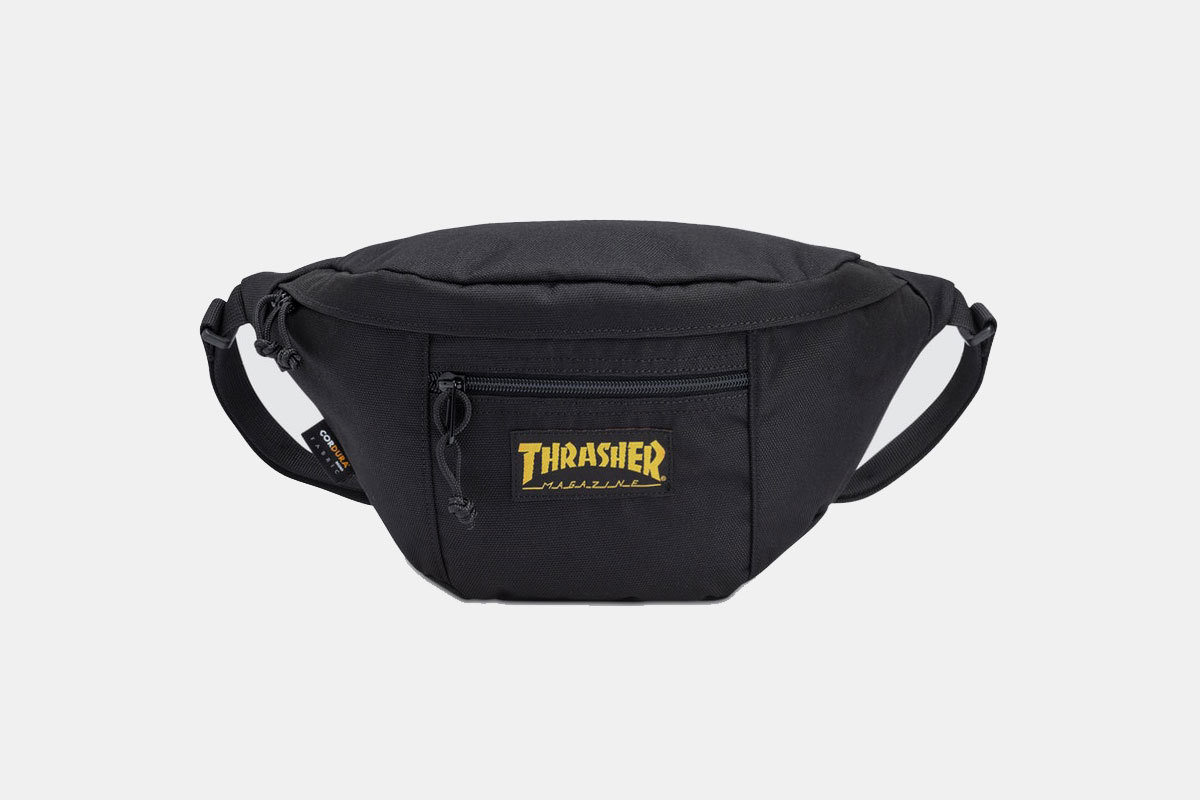 Not that we skate or anything but we'll definitely wear this next time we're gawping at the lads from the side of the half pipe. We don't have to be avid readers of Thrasher mag right?
Shop it here for $49.
Patagonia Lightweight Travel Mini Belt Bag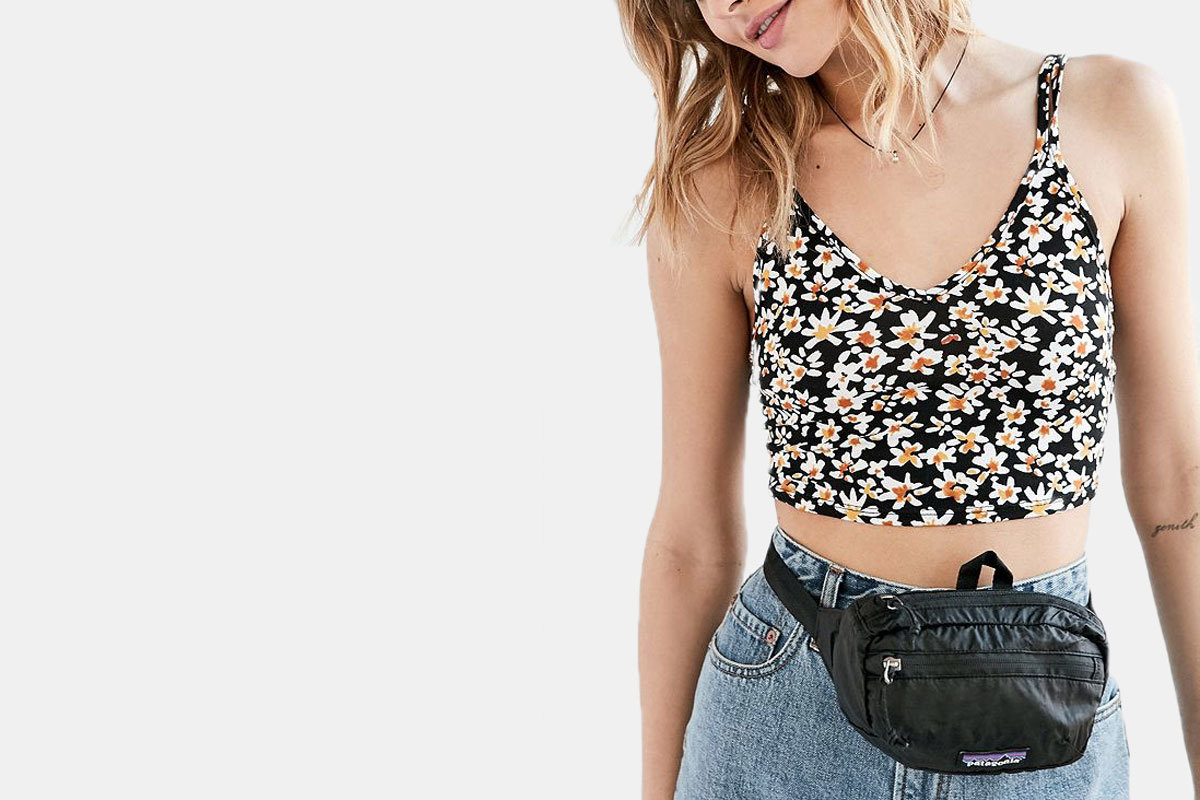 Nobody does cool normcore quite like Patagonia. We're obsessed with this retro-leaning bag which folds away into its own pocket when not in use for compact packing. For even more practicality factor, it's made in super-durable and water-resistant double rip stop nylon with a breathable mesh-coated back.
Shop it here for $29.
Next up, be a boss bitch with these 10 streetwear-ready blazers.