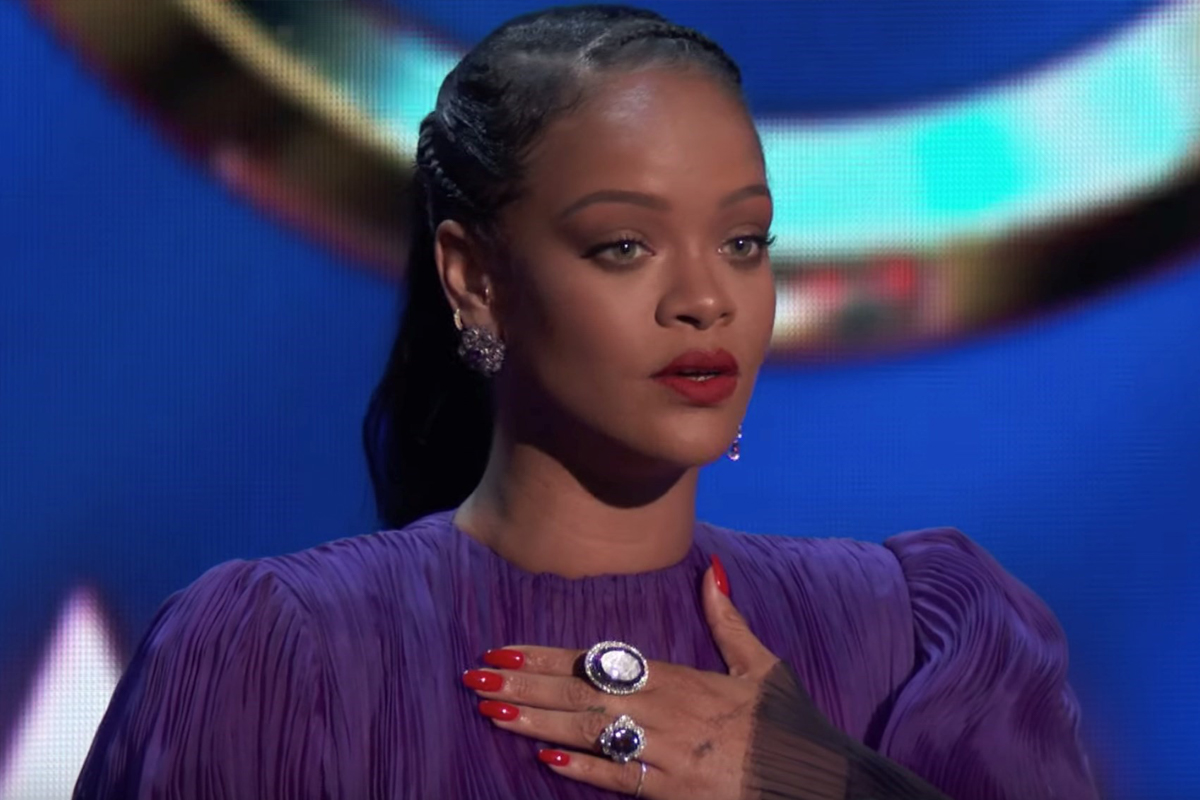 Colorful Activism With Rihanna And Bella Hadid
The stylish duo remind us to vote.
We will never get tired of anything Rihanna does. The pop princess turned entrepreneur has a strong message for us. In mid August the Fenty owner donned her Psychedelic-print sweatshirt for some spray painting fun. Photos shared on the star's Instagram page show colorful graffiti print and the Fenty sweatshirt; they're both so vibrant they blend into each other – giving us neon vibes. The photos also show her political message 'Fuck Trump.'
This reminds us all that there is a general election soon, this will decide if the controversial President stays or goes. Rihanna used her platform to tell her 8.75 million to use their voices and go vote if they can.
A month later and supermodel Bella Hadid is also reminding us to get out there and vote – whilst wearing the same print. Hadid wore the marbled Psychedelic leggings and t-shirt to post on her Instagram story with a VOTE filter. Perhaps we will all be in the polling booths in a fabulous Fenty print.
The pair have been long time fans of each other, with Bella walking Savage x Fenty shows in 2019. "When I first did Fenty, I was doing other lingerie shows and I never felt powerful on a runway, like, in my underwear" Hadid stated.
Watch this space for more activism in Fenty fashion.