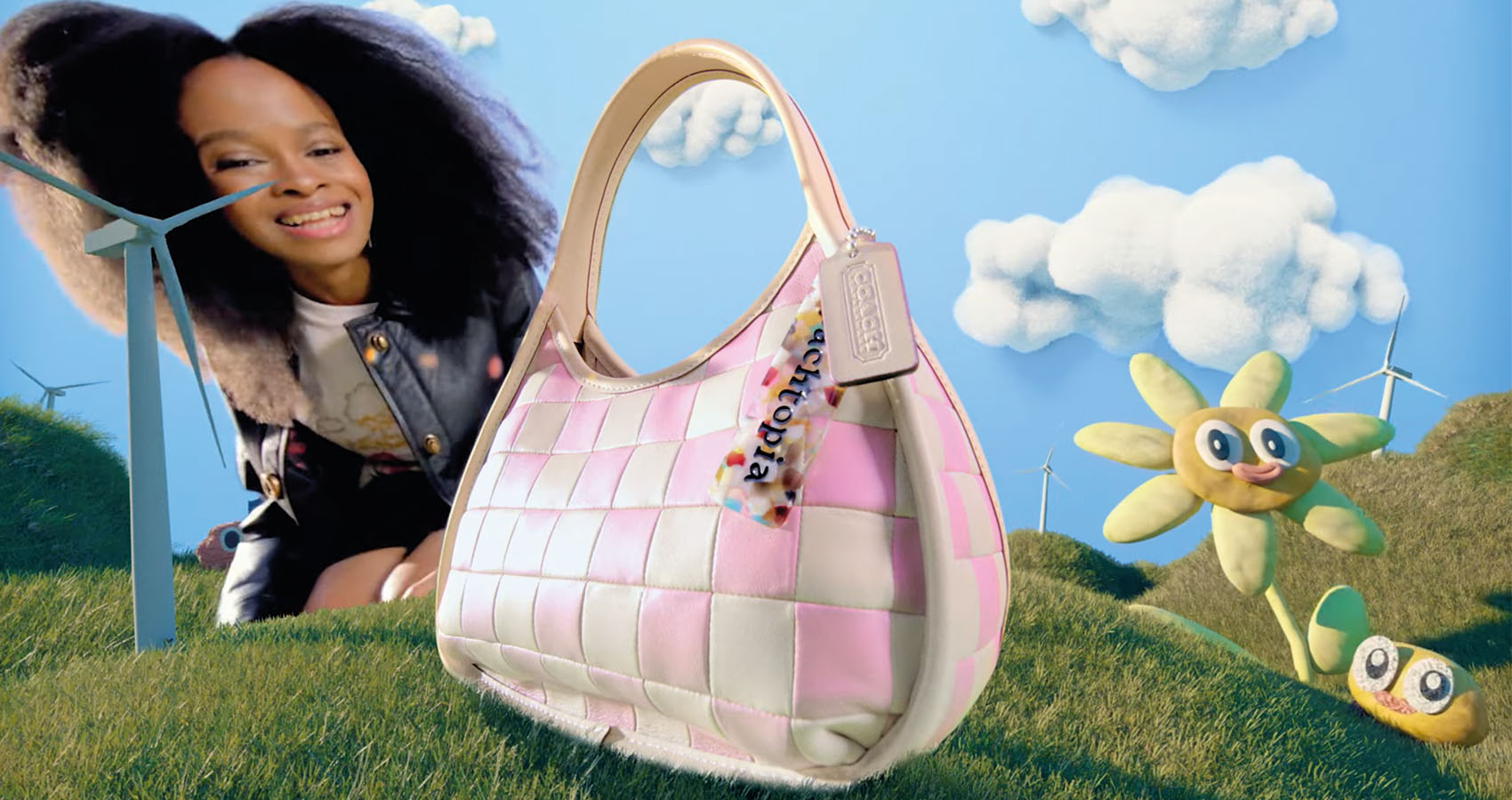 Coachtopia: Bringing Sustainability To The Forefront
Coach's new brainchild Coachtopia launched this week and sold out immediately.
On Thursday, the well-known (and well-loved) brand Coach launched their new line Coachtopia on their website. With decades of experience in design, leather, and craftsmanship, the brand created a sustainable bag range that celebrates the materials that already exist, repurposing them and giving them a new life – over and over again.
"Circularity is about reimagining not just the product lifecycle but the relationship between brand, planet, and consumer. That's why we've created Coachtopia as a discovery lab to pioneer circularity in fashion and a collaborative platform for change," says Joon Silverstein, Global Marketing, Creative, and Sustainability at Coach and Head of Coachtopia.
To achieve this, the line only uses upcycled materials, which they source from their production waste or tanneries, as well as recycled polyester and cotton. This will significantly reduce the use of virgin raw materials, which is one of the fashion industry's most significant threats to the environment. Furthermore, they use new materials and make it their mission to source them from renewable sources, like bio-based sugarcane and regenerative leather.
But it doesn't end here: Each handbag will also feature an NFC chip that gives the customer an insight into the product's life cycle, information about the materials, design details, and impacts. This so-called "digital passport" gets updated every time a repair, trade-in, or recycling occurs, allowing the owner to learn more about the purchased product. And yes, you heard right: The brand will also allow customers to trade Coachtopia merchandise at any Coach store to find ways to repurpose them.
For the first Coachtopia launch, the creative team reimagined some colorful renditions of classic shapes in vibrant lime, pinks, and blues and several checkerboard prints. Furthermore, they showcase their first collaboration with artist Sabrina Lau, in which trippy prints of mushrooms, cherries, and cute critters grace several handbags and tote bags. Their website teases further collaborations with creatives, designers, and activists, which will be featured in key drops throughout the year.
The first Coachtopia drop is now available on Coach.com in the UK, Canada, and the US, with prices ranging from £20 to £495.
Up Next, From Trash To Art: G-Star RAW X Maarten Baas Against Denim Waste