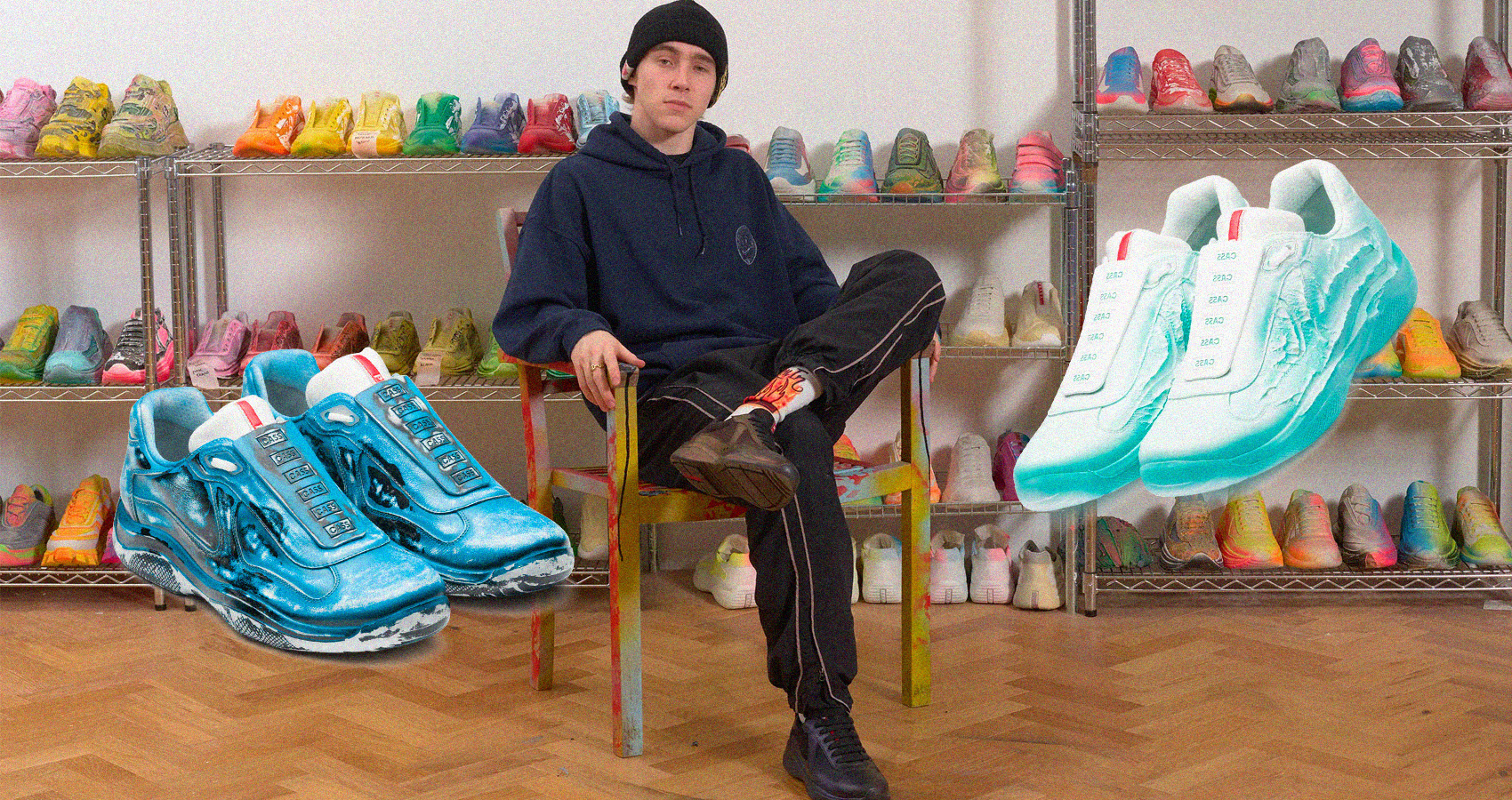 Cassius Hirst Reinvents The Prada American Cup Sneaker
The son of uk artist damien hirst is set to help raise the sneakers profile.
Artist and musician Cassius Hirst – who goes by Cass – has put his own spin on four different PS0906 silhouettes, a shoe that has been a part of the Prada brand since 1997. The four new designs are called ATT4CK, D3CAY, SUST4IN and REL3AESE. Each sneaker is unique with ATT4CK's design centered around textural innovation, whilst D3CAY is a distressed style, SUST4IN is bright and simplistic and REL3ASE is an electric two-tone neon spray paint design.
Only 14 when he painted his first pair of trainers, that he gifted to his famous father, 'Cass' has since gone on to gain a cult following for his customized sneakers with the likes of Rihanna, A$AP Rocky, Offset and the late Virgil Abloh wearing his designs.
The limited-edition range of sneakers designed in collaboration with Prada feature labels adorning the artist's unique signature and the co-branded box is hallmarked by the Cassius Hirst logo – a scan of his brain. 'Cass' believes that "the brain scan represents hope and knowledge in a world of shadows and uncertainty".
Limited to a 3,000 run and priced at $1,790, the shoes are available online and in-store now.
Up Next, Nike ACG Drop Their Summer Lookbook