Mechanical Wonderland: BIMBA Y LOLA's Retro-Tech Garden Adventure
The FW23 Collection will take you on a whimsical journey.
Step into a world of enchantment as sunny green fields just outside the city have sprouted a colossal mechanical garden overnight. Picture a universe painted in vibrant hues, swirling forms, and unadulterated joy - a magnetic allure for all.
Buckle up, because BIMBA Y LOLA FW23 is taking you - and your bag - for an unforgettable day at the amusement park.
In this latest episode of the BIMBA Y LOLA Garden Club series, Grant James-Thomas and Ashley Munns once again showcase their devotion to pre-digital nature, bringing us a kaleidoscopic Eden brimming with innocent retro-technical delight.
The star of the winter season - the new Tote POCKET BAG - is your constant companion on this thrilling ride. Whether soaring on roller coasters, zooming through bumper cars, or floating beneath colorful balloons, it's right there with you. Available in black, red, or gray leather - we adore them all. And guess what? They adore us right back.
1 | 7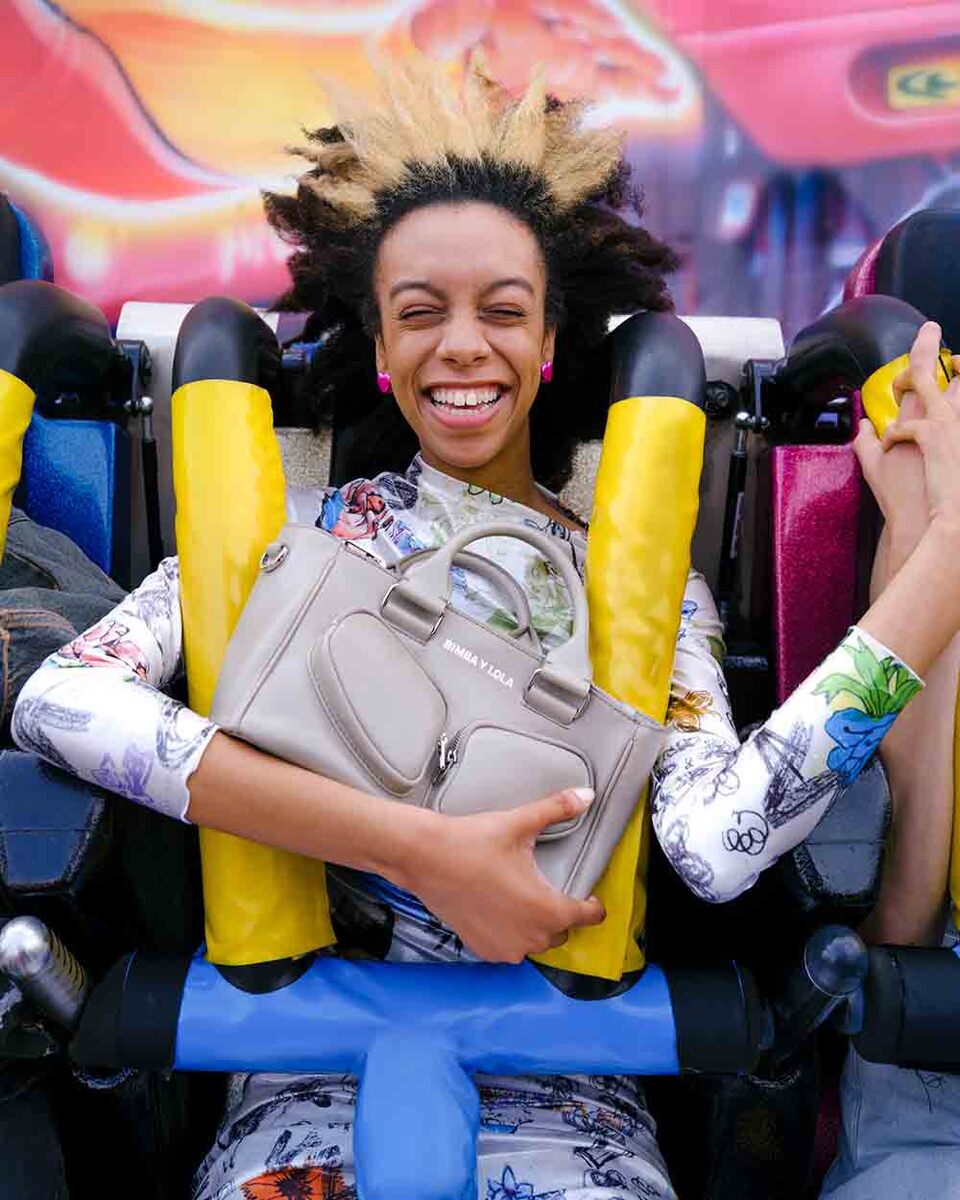 2 | 7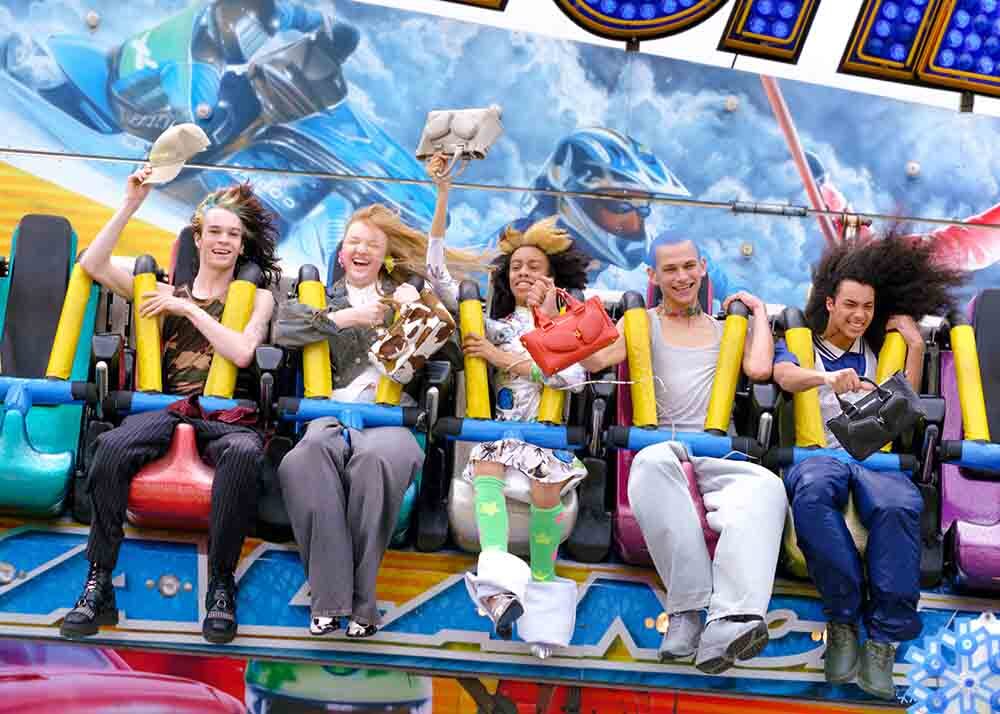 3 | 7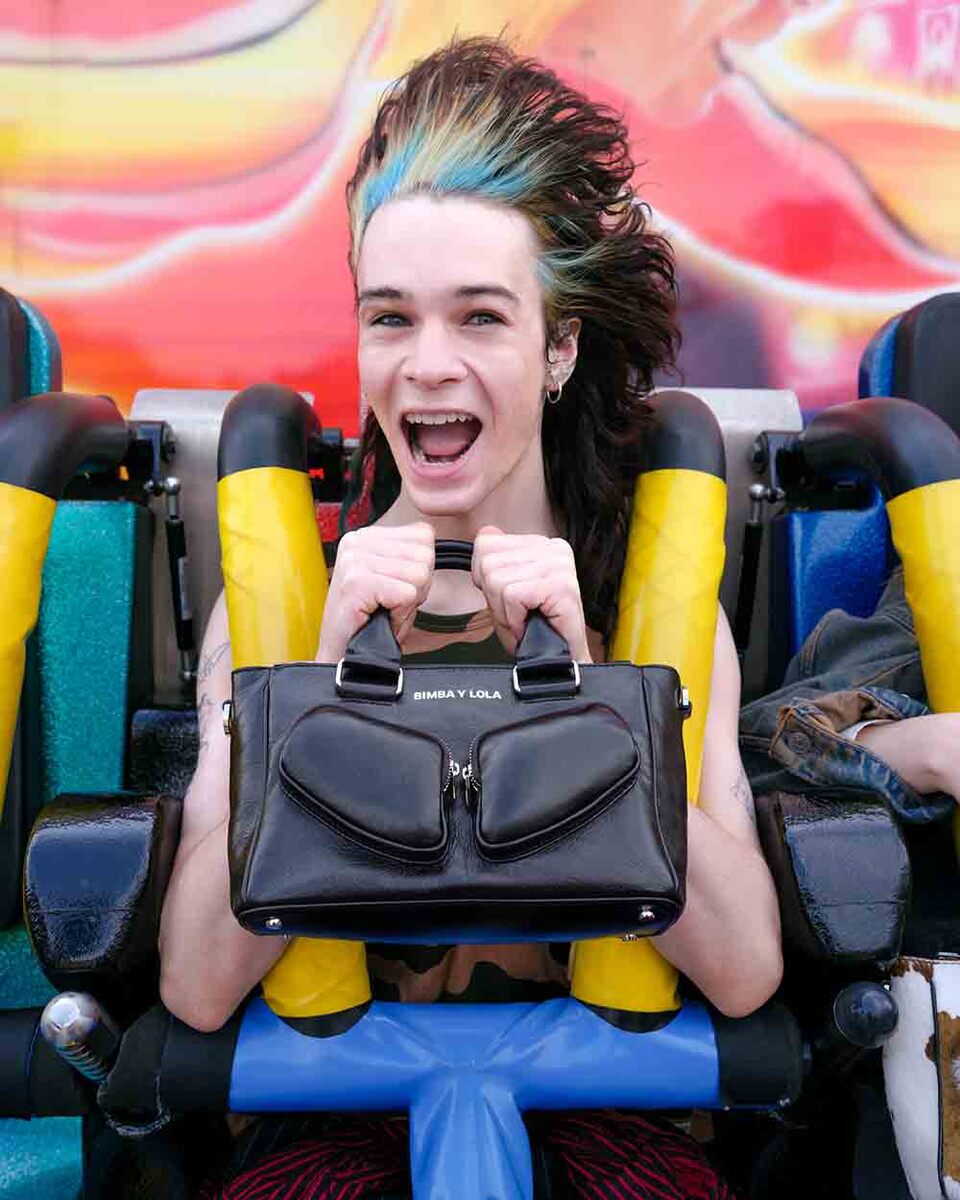 4 | 7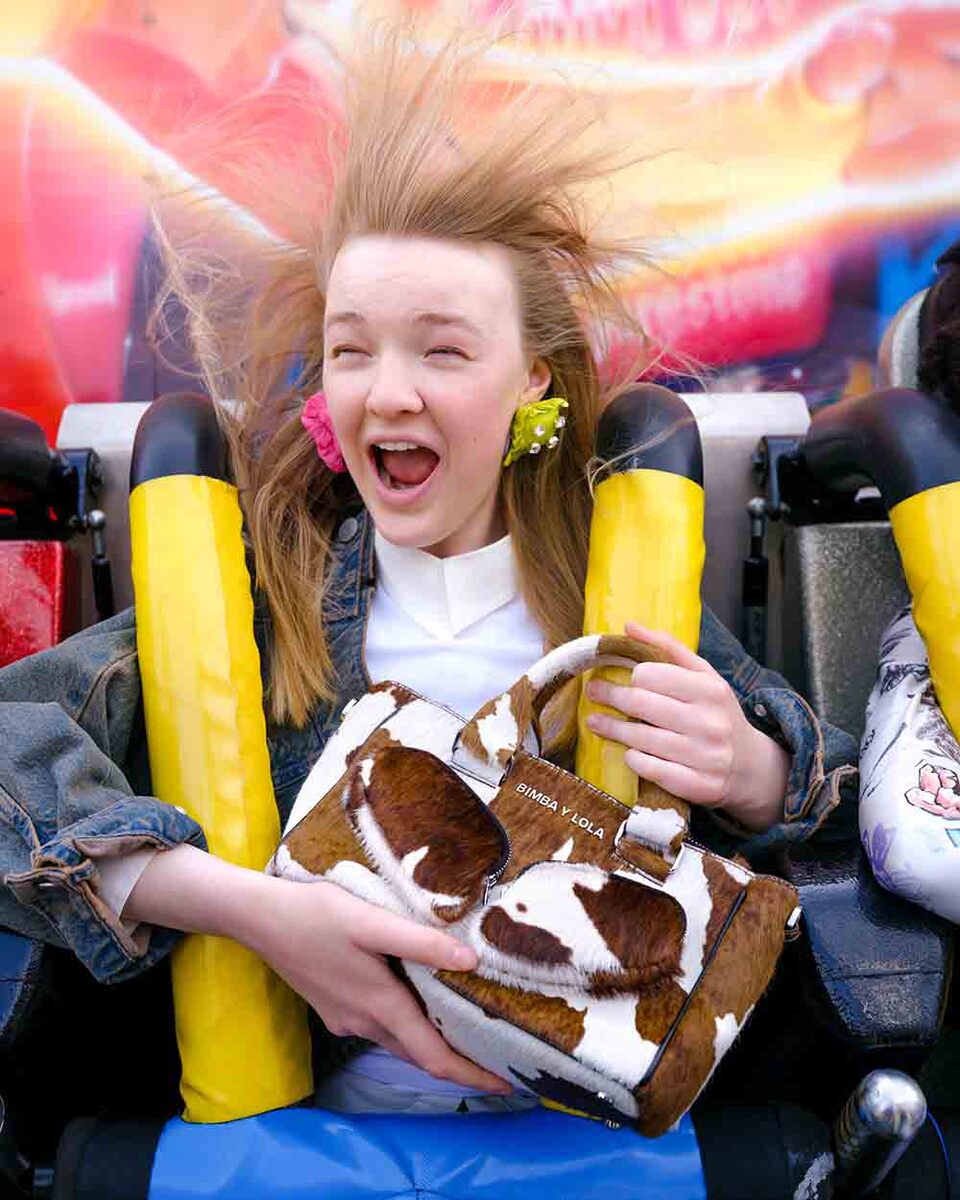 5 | 7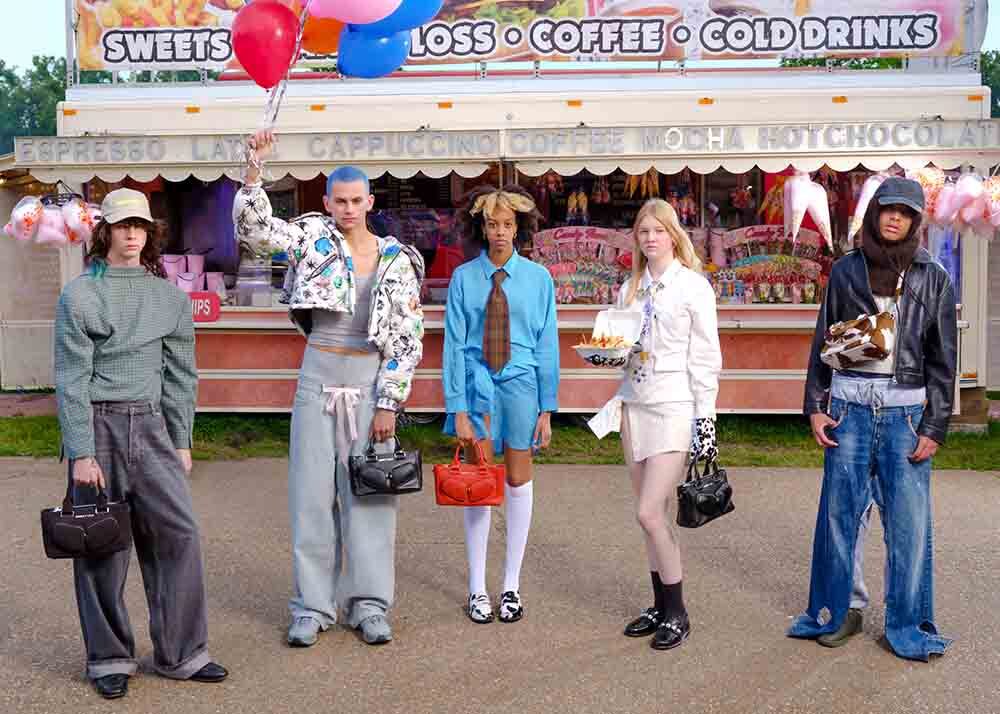 6 | 7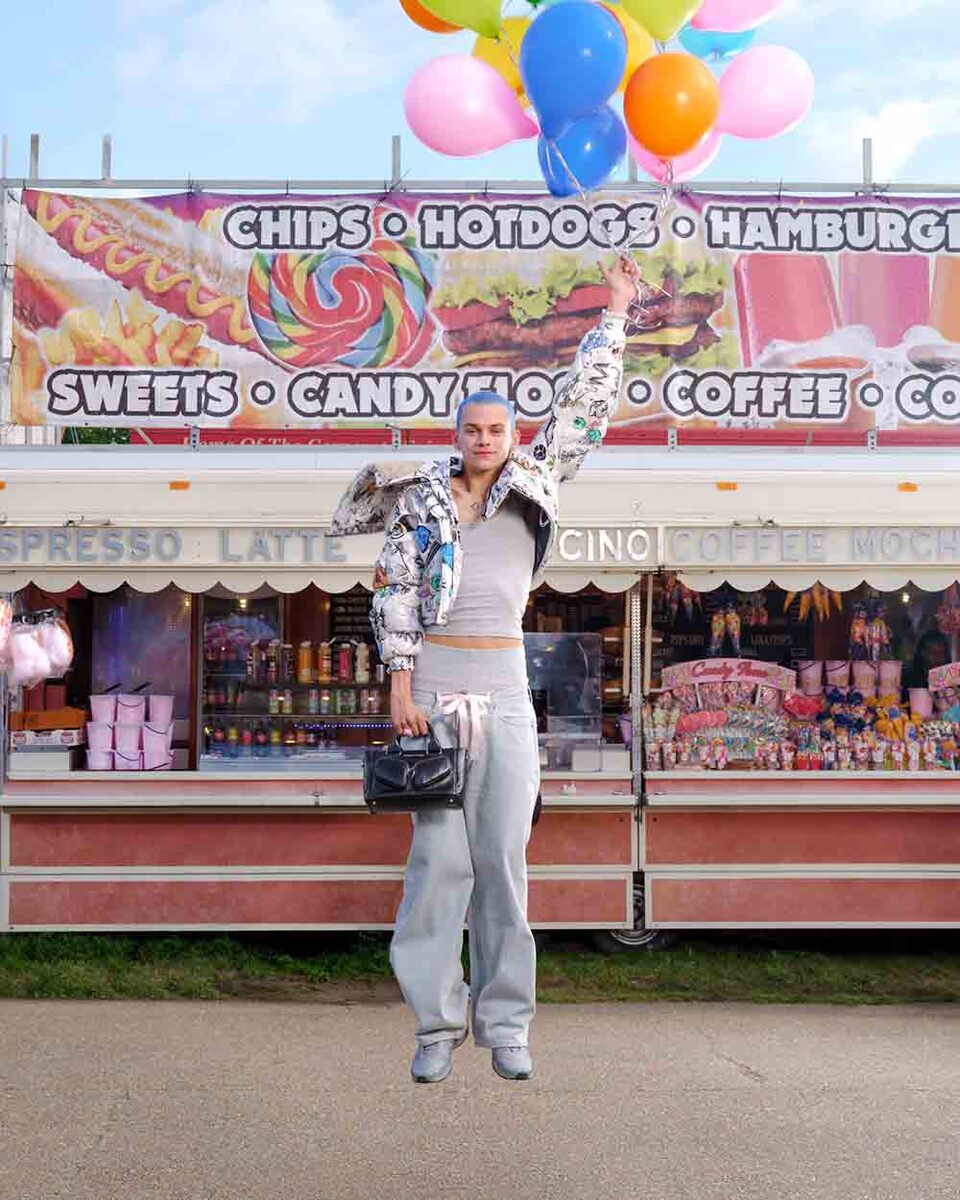 7 | 7