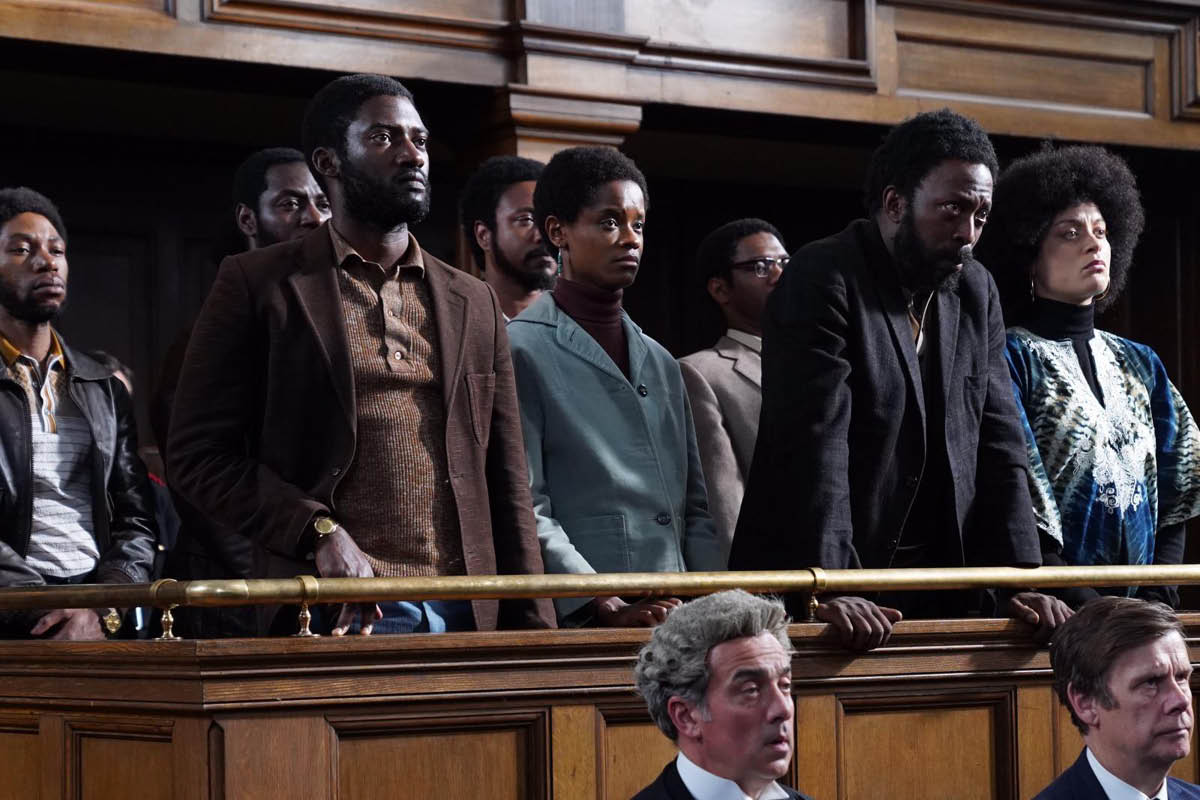 BFI London Film Festival Set To Open With 'Mangrove,' By Steve McQueen
The film belongs to the anthology series, 'Small Axe,' which is set to premiere on BBC One and Amazon Prime later this year.
Award-winning British film director, Steve McQueen, known best for his film '12 Years a Slave' (which gained so many accolades Wikipedia dedicated a page to them), will be opening the BFI London Film Festival with his new film 'Mangrove,' come October the 7th.
The movie comes as part of a larger anthology, titled 'Small Axe' — from the African proverb, "if you are the big tree, we are the small axe" — that will be released by BBC One and Amazon Prime later this year. The five-part series, set between 1969 and 1982, recounts stories of London's West Indian communities, with 'Mangrove' focusing on the Mangrove Nine Trial.
For those who may not be familiar with the case, a quick history lesson is in order, warning, spoilers ahead! The Mangrove, owned by Trinidadian-born Frank Crichlow, was a Caribbean restaurant that opened its doors in 1968. Located in Notting Hill, West London, the Mangrove menu was popular with local residents, many of whom were Caribbean migrants (See: The Windrush Generation), and the restaurant grew to be a well-known meeting place for black communities in the area. Those who frequented it described it as a home away from home, and it even found customers in Bob Marley and Jimi Hendrix.
In December 1969, the council withdrew Frank's license to run the Mangrove as an all-night restaurant, and instead of running between the usual overnight-hours, people weren't allowed to sit in past 11. The police claimed the Mangrove was populated with prostitutes and criminals, although there was no apparent evidence to support these claims. Frank and his restaurant were subjected to monitoring by the police and frequent raids, which led him to (rightfully) believe he was being unlawfully discriminated against.
It would seem the real reason for the council's interest in the Mangrove, lied in the fact Frank had a huge influence on the black community — a position which undoubtedly threatened the police. With support from the British Black Panthers, a protest was staged in defense of the venue, though before that letters were sent and grievances were aired. Communication of which came to no avail. Instead, what began as a peaceful march, ended in nine arrests (hence, the Mangrove Nine), and a trial that became highly publicized. What's perhaps most shocking about these events, is their resemblance to the Black Lives Matter protests happening in London (and across the globe) now, fifty years on. It is no wonder then, why the BFI selected 'Mangrove' to open its festival, given its relevancy to current demonstrations against systemic racism and police brutality, that has in many ways defined 2020.
Next Up, We Chat To Tiffany Ferguson About The Responsibilities That Come From Being An Influencer