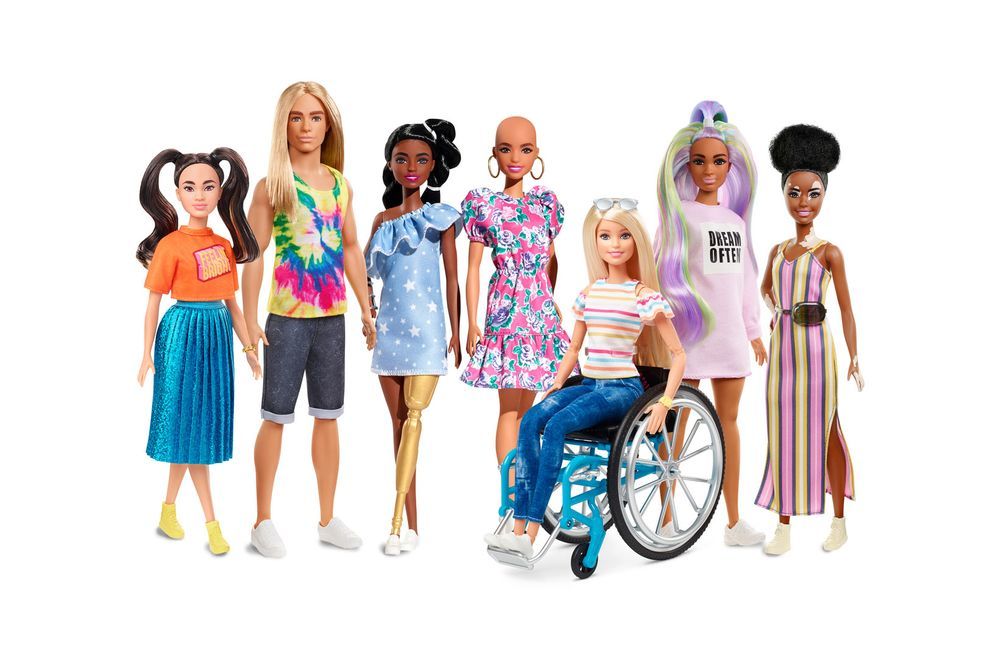 Barbie Expands Its "Fashionista" Line By Adding Dolls With Vitiligo And Hairloss
Love it. Inclusion is so dope!
Barbie is celebrating diversity by broadening their "Fashionista" line, originally introduced in 2015 to include dolls of different sizes, colors, and abilities. Recently, Mattel released six new dolls to its inclusive range – including one with vitiligo, and no hair. These new additions help kids around the world see the real world reflected in their toys.
After working with dermatologists, Mattel developed a Barbie that accurately represents vitiligo. And for the first time ever, a Ken doll with long hair has been introduced into the new Fashionista collection. The company also collaborated with Jordan Reeves, a 13-year old disability activist, who was born without a left forearm – to create a doll with a golden prosthetic leg.
A Mattel spokesperson said that it hopes the arrival of the new Fashionista dolls would "redefine what it means to be a Barbie or look like Barbie."
Barbie's Fashionista dolls are priced from $10 to $20 USD and are now available on the Mattel website.
Next Up, Barbie's Brand New Streetwear Collection Celebrates 60th Anniversary