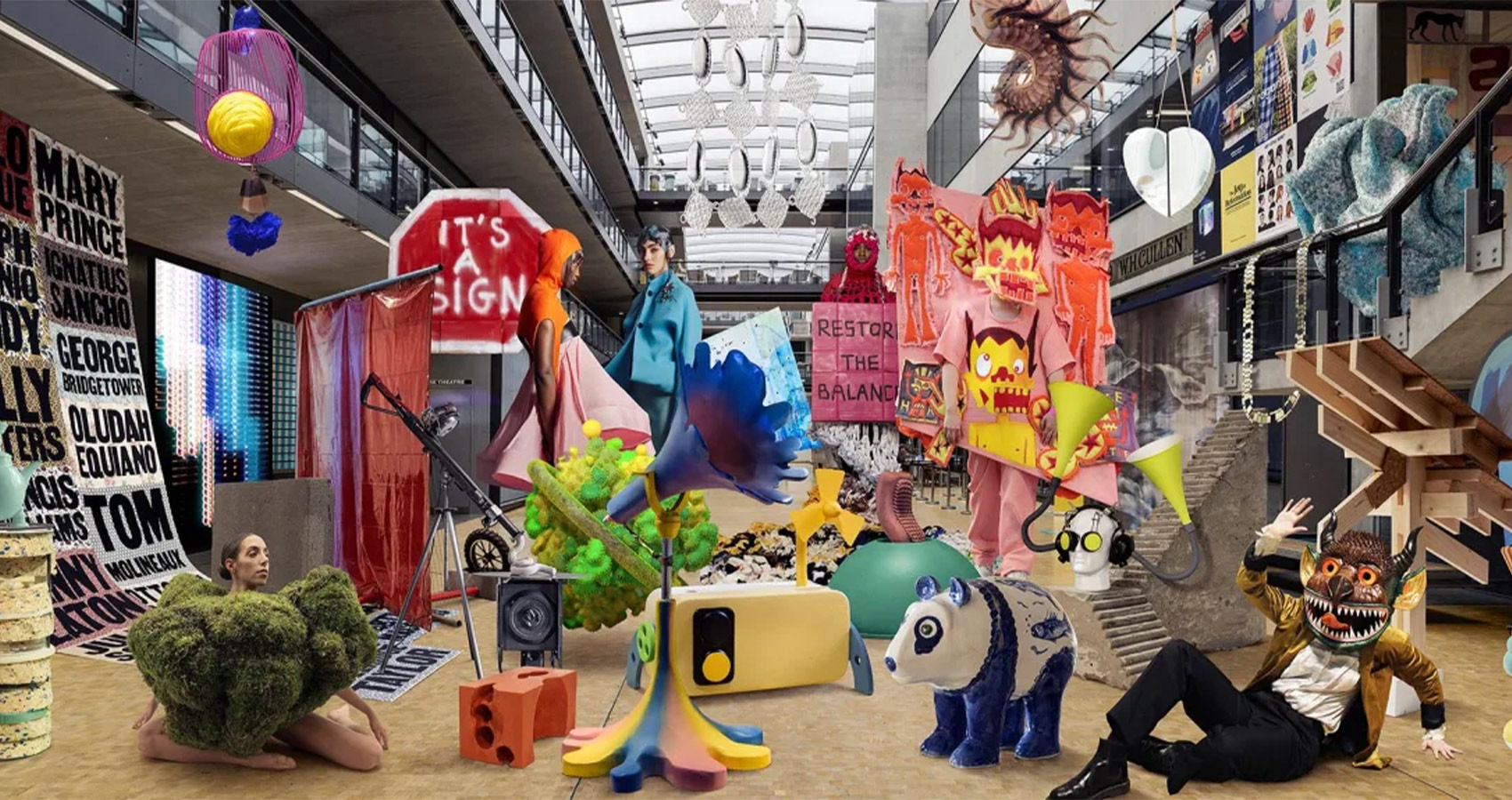 BA And MA Scholarship Recipients Are Announced By BFC Foundation
There's a lot of emerging talent to be recognized.
Every year, the British Fashion Council rewards a handful of talented creatives with scholarships to help fund their educational endeavors. To qualify for such a reward, these recipients must attend a college that one of the panelists had also attended and have a compelling and thoughtful portfolio of work that shows a clear viewpoint of where they want to go in the future of fashion. For as long as the scholarship program has gone on, the council has witnessed past, and present recipients go on to do amazing things in the industry.
"If the fashion industry is to survive and not just repeat itself, the new generations of design students are the lifeblood and the hope. All the candidates that came before the judging panel were compelling, intensely thoughtful with brilliant research and a thorough embrace of community, sustainability, social concern woven into collections of mind-altering newness," said panelist and Creative Consultant & Writer Amanda Harlech in a press release.
With over $240,000 given and 23 new recipients joining 8 returning ones, here are the 2022/23 scholarship recipients from the BFC Foundation:
MA Scholarship:
Angelica Ross (Royal College of Art)
Ross Palmer (Royal College of Art)
MA Final Year Scholarship:
Alexander Neil (London College of Fashion)
Anastasiia Halushko (Birmingham City University)
Francesca Lake (Central Saint Martins)
Isabelle Maclnnes (Central Saint Martins)
Chanel MA Scholarship:
Joshua Ewusie (Central Saint Martins)
Dior Men Ma Scholarship:
Annabel Ballance (Royal College of Art)
Stanley Bryan (Central Saint Martins)
Returning MA Scholarship:
Chalukya Samarawickrama (Central Saint Martins)
Ifeanyi Okwuadi (Central Saint Martins)
Jacob Yakubu Stapleton (Central Saint Martins)
Latifa Neyazi (Central Saint Martins)
BA Scholarship:
Aleksandra Dulic Mezak (Manchester Fashion Institute)
Ayham Musleh (Central Saint Martins)
Luke Hemingway (Central Saint Martins)
Manon Wilson (Central Saint Martins)
Roy Carmona (Central Saint Martins)
Sabreen Hassan (Central Saint Martins)
Returning BA Scholarship:
Alonso Gaytan (Central Saint Martins)
Anne Heffren (Manchester Fashion Institute)
James Rowland (University of Westminster)
Jeongmin Ji (Central Saint Martins)
BA Final Year Scholarship:
Alba Mas (Central Saint Martins)
Ariella Uno-Ekwang (University of Brighton)
Demetris Hadjimichail (Central Saint Martins)
Hannah Garner (Central Saint Martins)
Ilona Mandyradzhy (Birmingham City University)
Malika Augustus (London College of Fashion)
Serena Addington (University for the Creative Arts, Rochester)
Tj Finley (Central Saint Martins)
Up Next, Valentino Goes Logo Galore For Its Fall 2022 Campaign