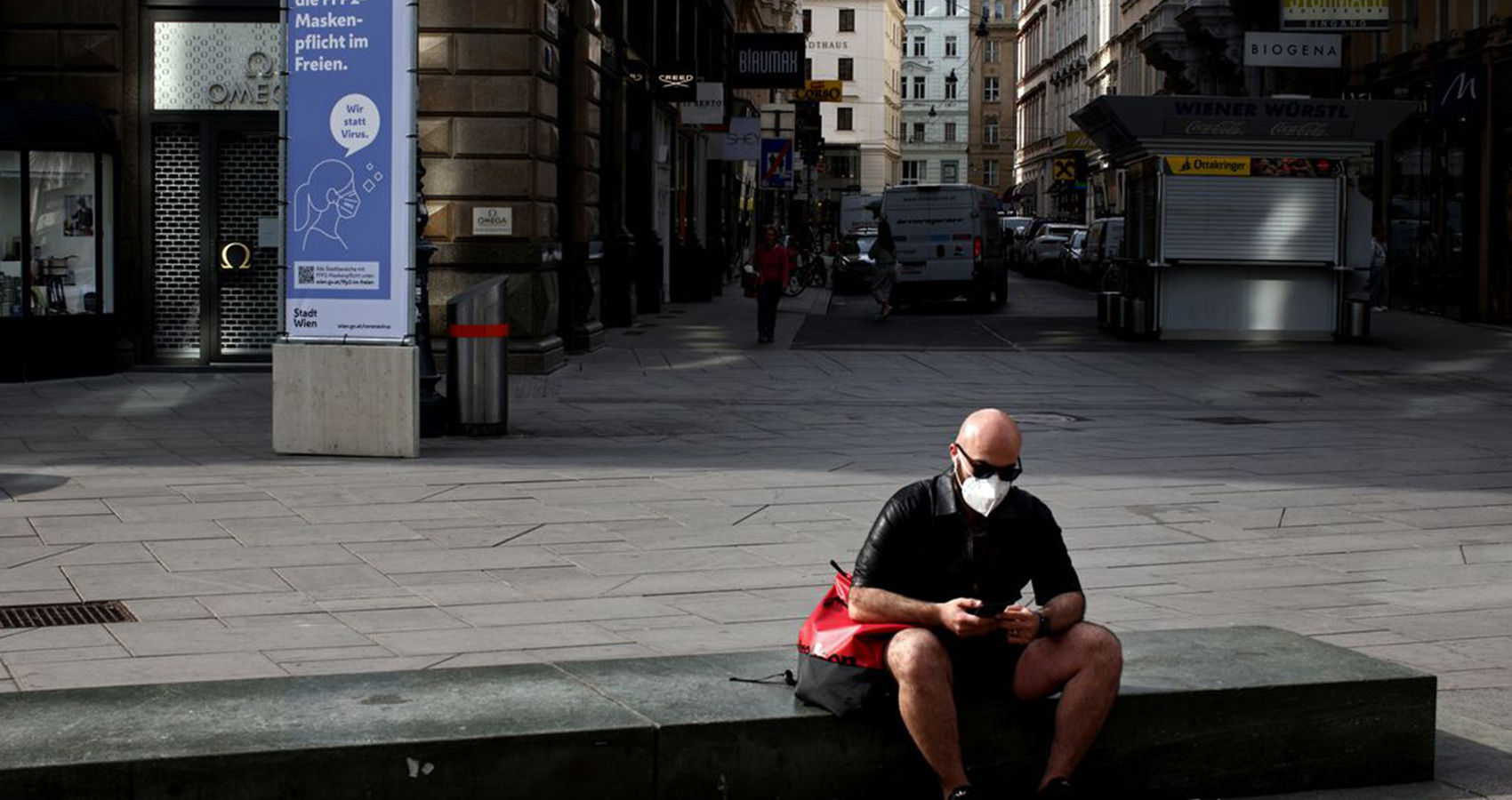 Covid: Austria Introduces Lockdown For Unvaccinated
About two million people who have not been fully vaccinated against Covid-19 have been placed in lockdown.
The new measure came into force at midnight following an announcement from the country's chancellor on Sunday.
"The situation is serious," Alexander Schallenberg said, adding that the measure was, unfortunately, "necessary". "It's our job as the government of Austria to protect the people," he said.
About 65% of Austria's population is fully vaccinated - one of the lowest rates in Western Europe. "We must raise the vaccination rate. It is shamefully low," Alexander Schallenberg told a news conference on Sunday.
Austria reports 13,152 new coronavirus cases, the biggest one-day increase on record

— BNO Newsroom (@BNODesk) November 13, 2021
Meanwhile, the seven-day infection rate is more than 800 cases per 100,000 people, which is one of the highest in the region.
The measures introduced in Austria on Monday, which come amid growing pressure on the nation's hospitals, will initially last for 10 days.
Children under the age of 12 and people who have recently recovered from the virus will be exempt.
Unvaccinated people were already barred from visiting restaurants, hairdressers and cinemas, but will now be expected to stay at home.
"In reality we have told one third of the population: you will not leave your [home] apart from for certain reasons," Mr Schallenberg said.
"That is a massive reduction in contacts between the vaccinated and the unvaccinated."
The government says police will carry out spot checks in public spaces to determine the vaccination status of individuals, and issue fines to those caught breaking the rules.
Anyone who violates the lockdown for the unvaccinated could be fined €500 ($572), while a penalty of €1,450 could be incurred for refusing to participate in checks, according to Austria's health ministry.
Up Next, New Lockdowns In China Due To Covid-19 Outbreaks In 11 Provinces