Ash Olsen Breaks Things Off with Her Crazy Ex in New Single
The Norwegian rapper is laying it all on the table in new single "CRAZY BITCH!"
Fed-up with the drama, drugs, and lies, alt-pop rapper Ash Olsen is through with her toxic ex in "CRAZY BITCH!". The many-sided new single sees the Oslo native sing to her cold-hearted ex, mourning a past-love filled with betrayal and heartbreak. "CRAZY BITCH!" shows Olsen in all shades, navigating the muddy feelings of love-gone-wrong all at once.
The track starts with a simple, Spanish-style guitar, almost foreshadowing a song full of regret. The Norwegian rapper delivers just that within the first verse. "You really did it all for the limited edition," Olsen sings remorsefully in silky vocals. Accusing the ex of playing with her heart, she raps about a relationship plagued by one-sided materialism.
It's in the chorus where "CRAZY BITCH!" gives the anger the song title suggests, transitioning to a hard-hitting beat with Olsen rapping cutting lines like she's spitting venom. The "BORING!" rapper is sparing no feelings, now divulging into the nitty-gritty of this toxic pairing.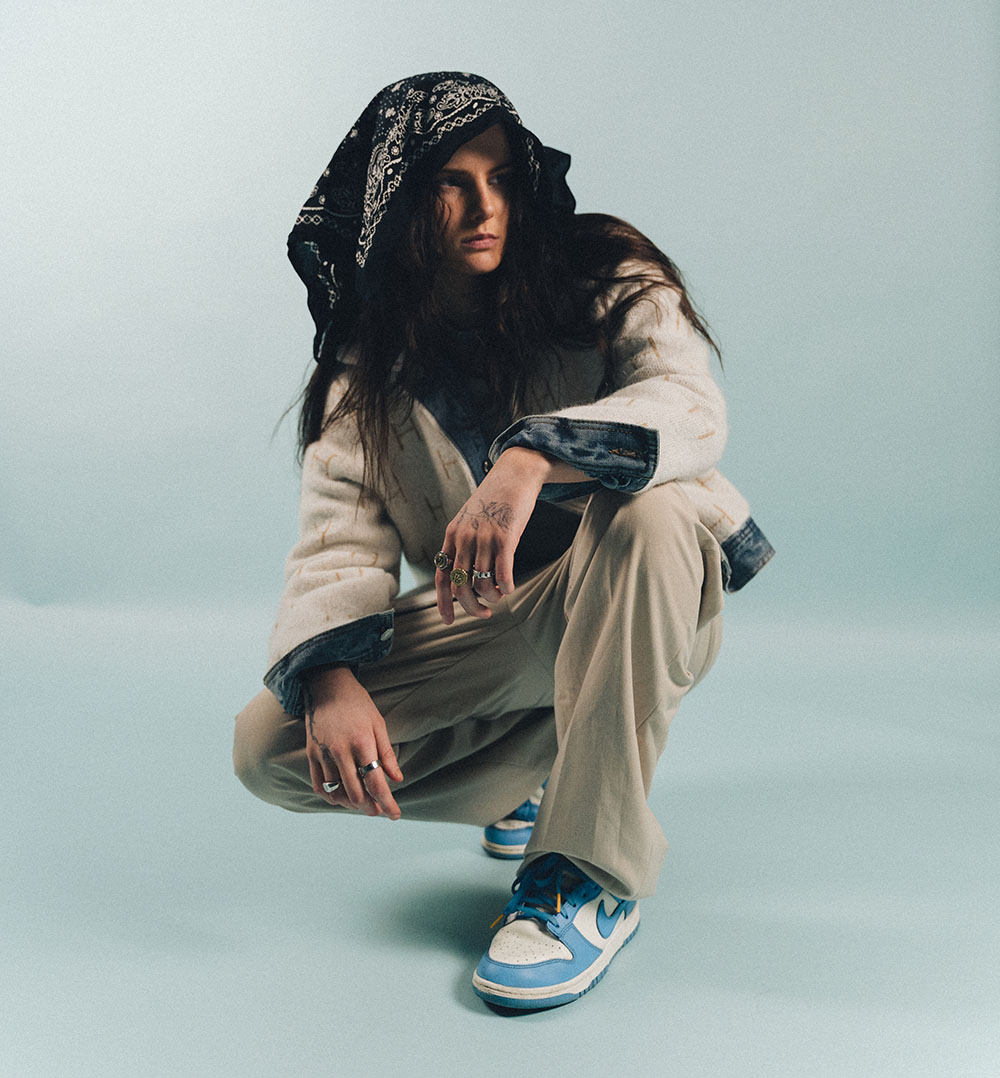 Olsen isn't afraid to reveal details about her doomed relationship, but speaks broadly enough that listeners can recall back to their own crazy bitches. You can easily picture Olsen holding a microphone to a crowd, all chanting the lyrics in group catharsis. Like all failed loves, Olsen battles between sadness and anger, balancing hurt feelings and fed-up frustration.
"I'm glad I never fell cause you never really loved me," sings the 24-year-old rapper.
Bouncing off momentum from her last single "BORING!", Olsen is ushering in a new era of "zero fucks given" in 2023. Olsen performed at the Eurosonic Festival on Thursday, January 19th, and will perform in a string of UK shows following this spring.