Norwegian Rapper Ash Olsen Takes Us Through Los Angeles
Olsen talks new single "LOW", California living, and inspiration on the hills of the L.A.
The City of Angels was seemingly made for Oslo-based rapper Ash Olsen. Leaving the frigid temperatures of Norway, Ash slips on her sunglasses, taking well to LA's sunny skies. On the heels of her new single "LOW", Ash toured the city's most stunning sites.
"LOW" sees Ash stripped back, singing her vulnerabilities in the aftermath of an ill-fated relationship. Forced into the role of the emotional rock for an unstable partner, Ash dives into the confused, bottomless feelings of doomed love. She recounts the uneasiness and recalls the quiet, ongoing heartbreak of fighting for a relationship on the rocks.
"I feel you're thinking about leaving. Should I make you stay, what's really the meaning?" Ash sings on the track.
The production lends to these heavy emotions, with Ash accompanied by an understated acoustic guitar. Ash takes a pause from her signature hard-hitting rap fans have come to expect, further revealing the Olso-native as a multifaceted talent.
"I try to stay strong when you're weak. I hold you until you fall asleep." sings the 24-year-old.
Ash's 2023 is busy with both songwriting and travel alike. Along with her recent trip to California, the rapper will be performing a UK tour this Spring. Her previous single electrifying break-up anthem "CRAZY BITCH!" was released in January.
Ash's L.A. photo-story
In the wake of this new single, Ash walks through the rolling canyons of the Hollywood Hills in this exclusive Fizzy Mag photo-story. Join Norway's biggest emerging talent as she visits her favorite L.A. spots, guided by personal comments from Ash.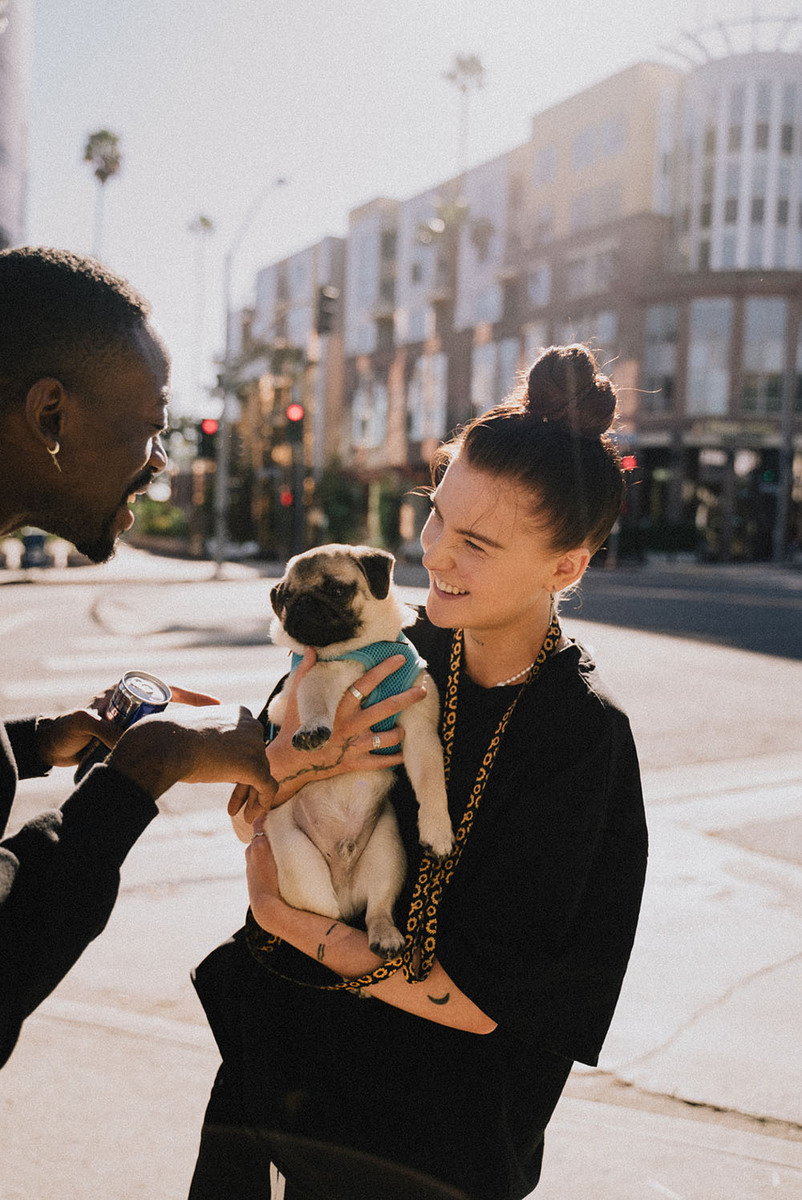 Found my first friend in LA, named Nemo. When it comes to companionship, I've always felt a special bond with dogs. Their loyalty and unconditional love never cease to amaze me. Sometimes, I find myself thinking that I prefer dogs over people, but I guess that's just a part of my personality. Hanging out with my furry friend just feels right, and I wouldn't have it any other way, haha.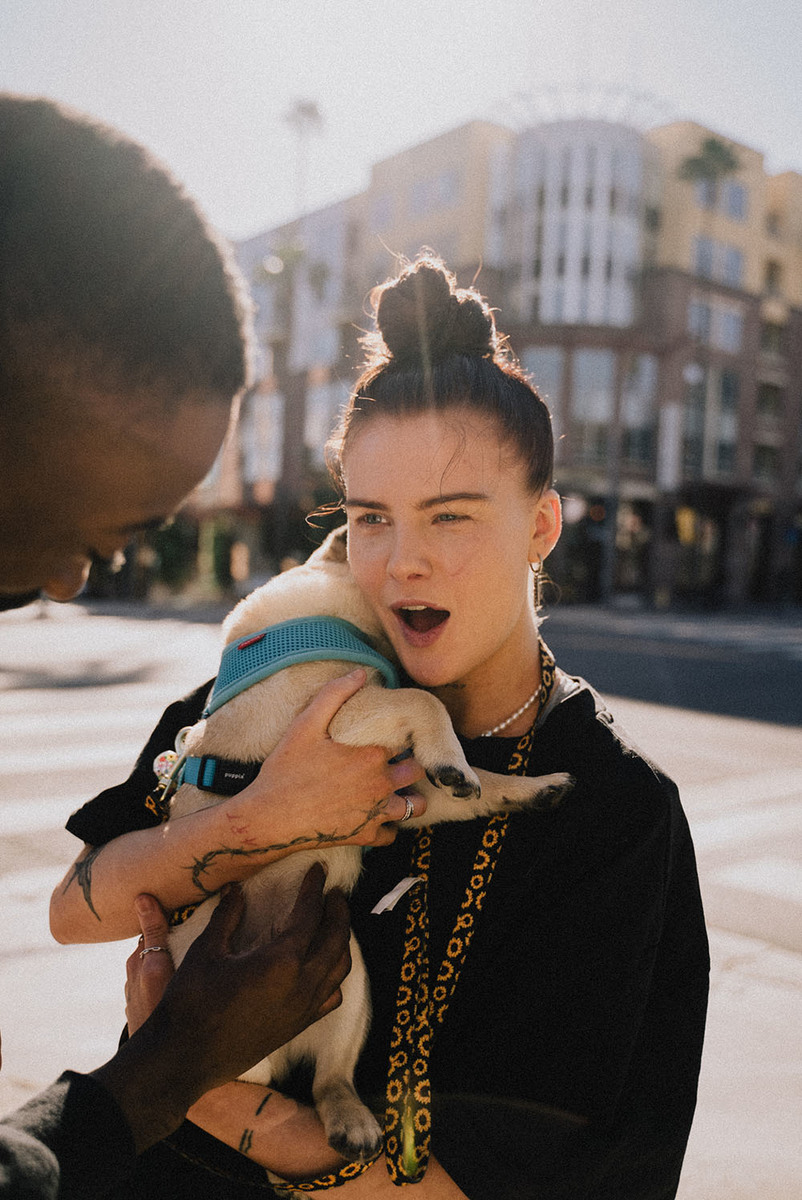 Here I am, losing my shit because Nemo is cute as hell. This is Koko, btw, my best friend and DJ. I had to bring him with me to LA; he's hella vibes.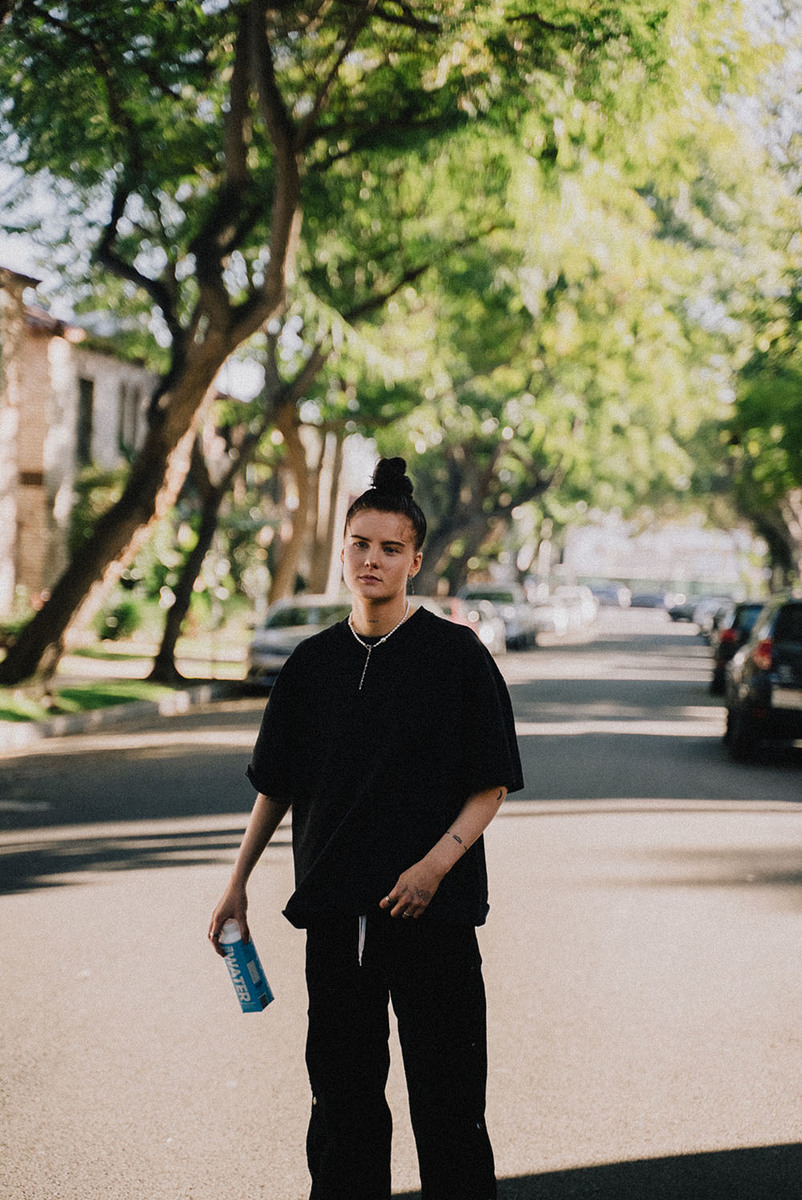 We were taking a lil stroll, and my creative director loved the location and wanted to shoot some pictures. All the photos and videos we took in LA were crazy; there's something special with the light out there; everything pops. We got a lot of content made on this trip, can't wait to show everything we've made.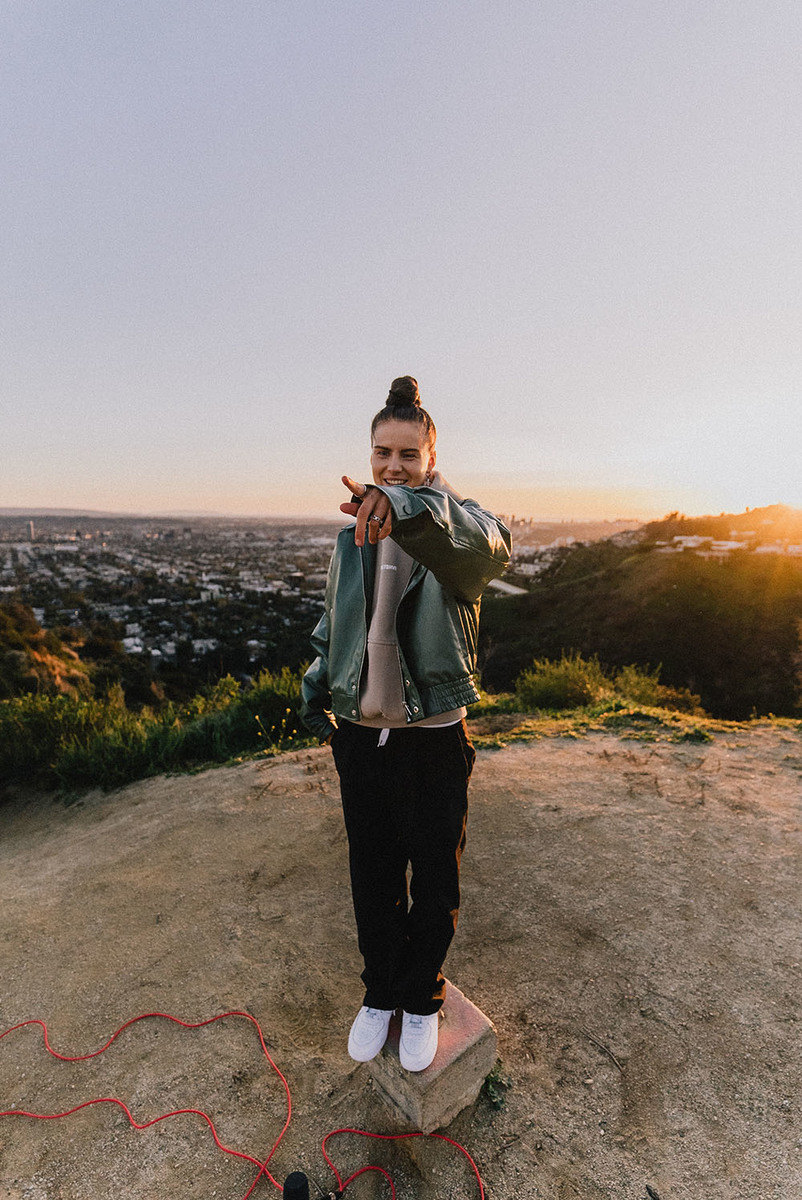 I think I was making fun of the boys here. This was up on Runyon Canyon, where we filmed an acoustic video. But this was taken when we scouted places and found Runyon that day.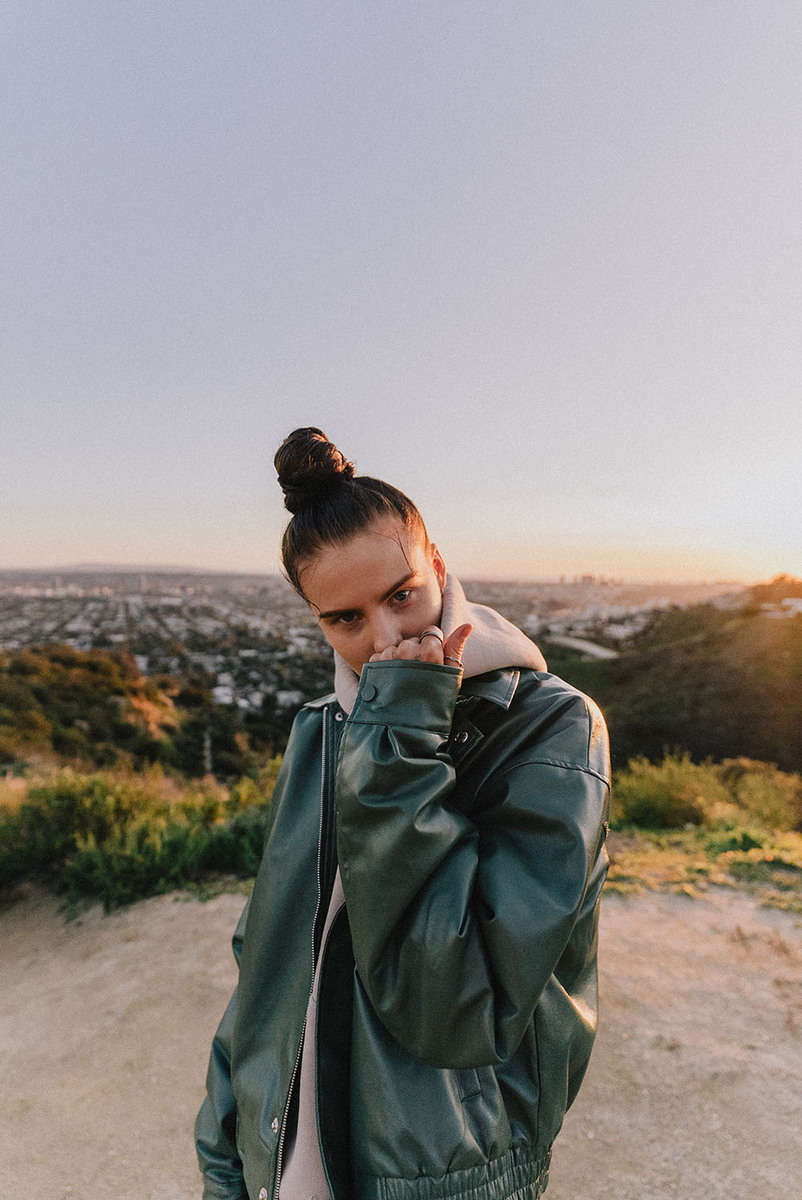 The hills go crazy. It's an unbelievable view to look down at all of LA. It's so huge it's insane, but it inspires me a lot for sure. We just knew up there that it was the right spot for the video and the vibe we wanted. Everything looks good from up there, to be honest. This green leather jacket is fire, so we had to capture some pictures.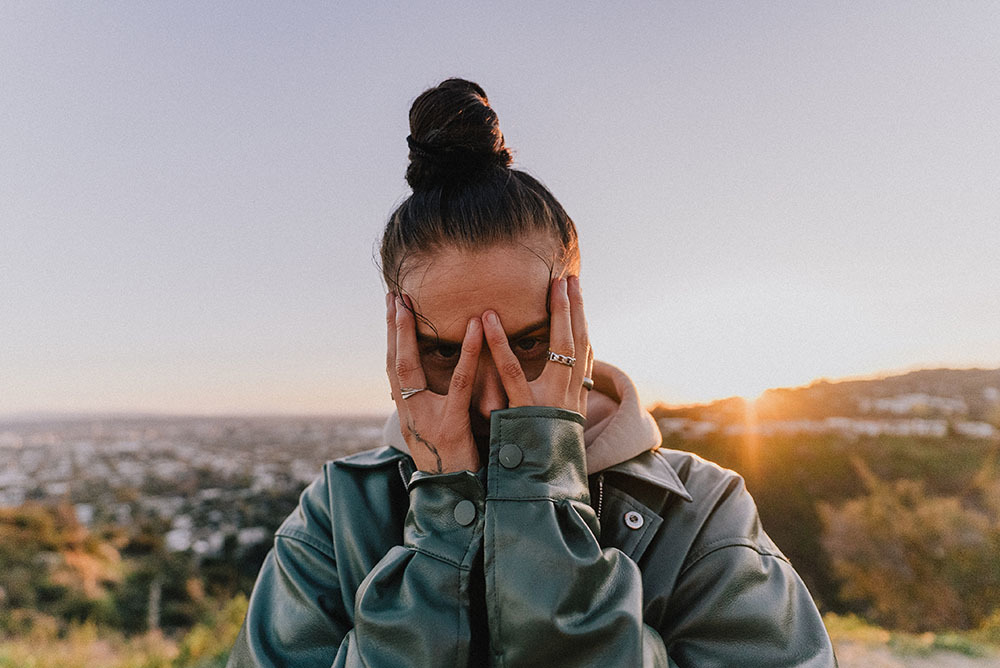 I wouldn't say I like cameras. Like seriously, sometimes I wanna hide like in this picture, but hey, we gotta do what we gotta do. Look at the sun behind me too! Damn, I already miss that weather; it's freezing in Norway these days. My horses back home are complaining as well.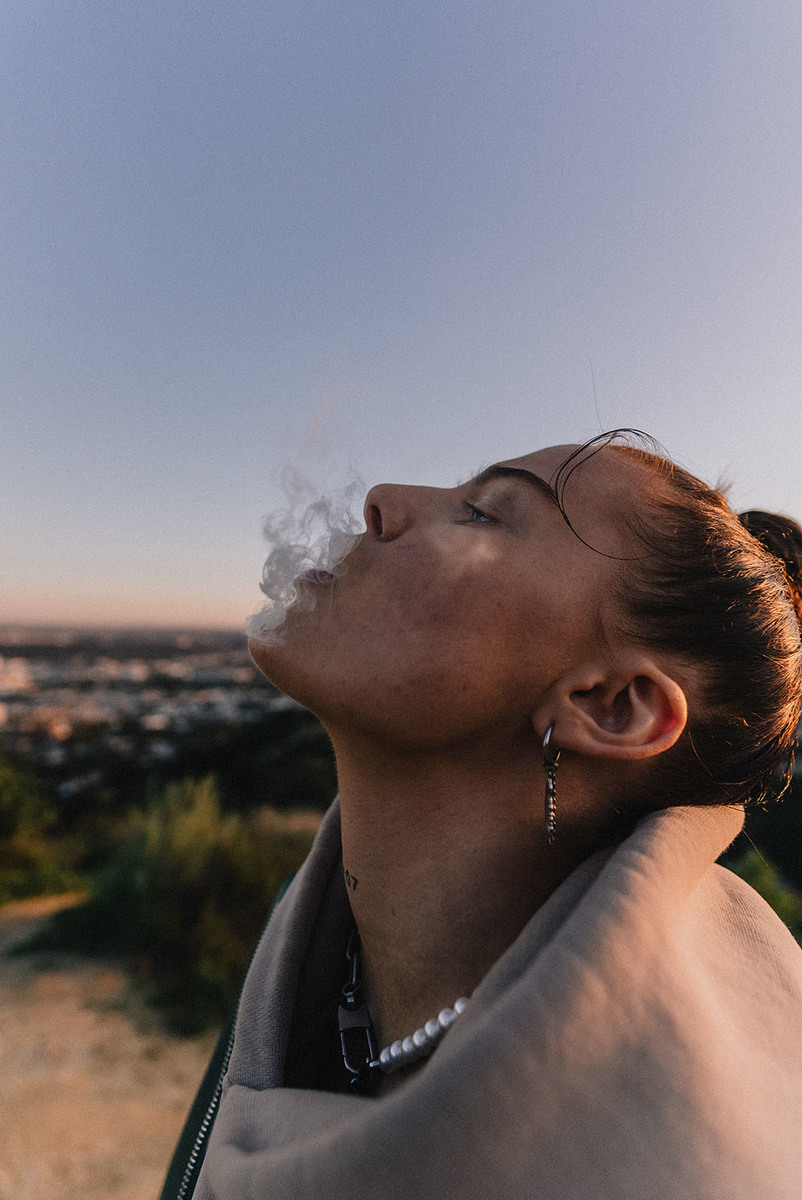 Smoke up. I enjoy the CBD spliffs they sold out there; it puts me in a chill mood before the sessions and shoots. I'm definitely more of a drinker than a smoker, but the CBD is litty.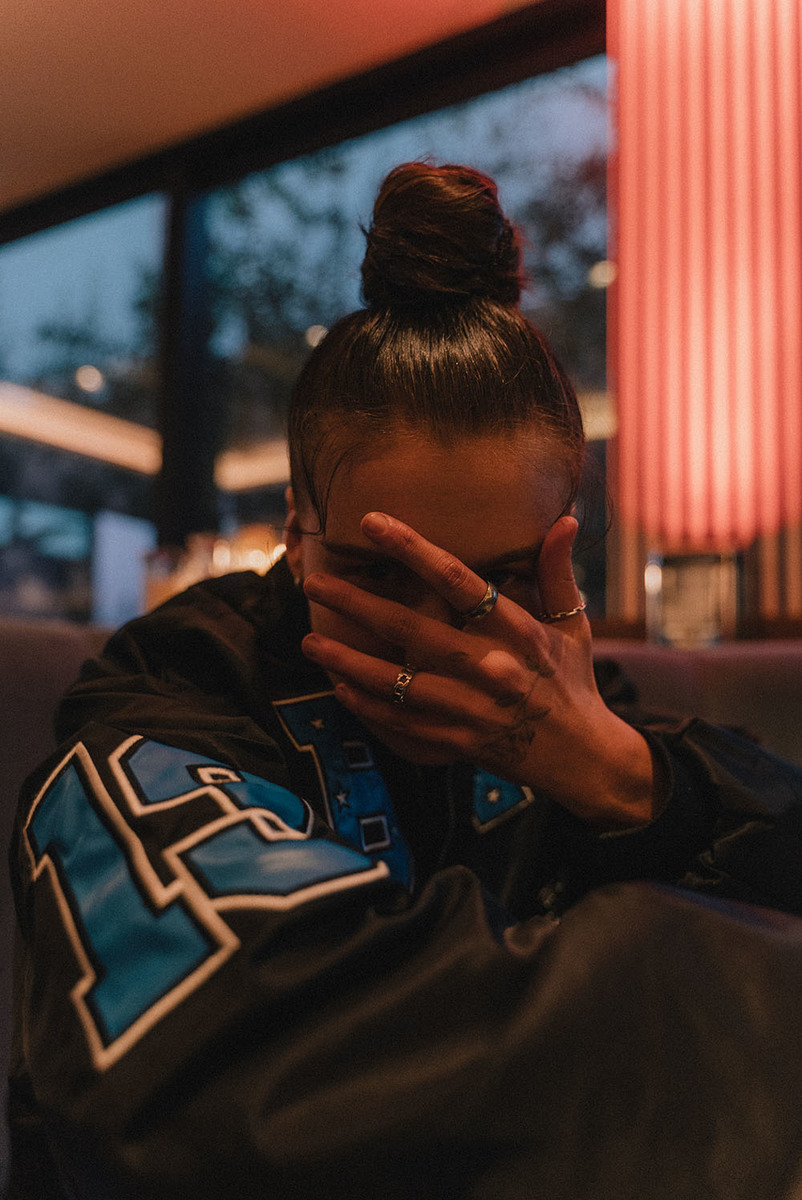 I was drunk af here, but it was fun; we got litty. It was Orchard's grammy party, and they had an open bar. Not a good idea, haha. It was from 3-6 pm, and I think we all drank too much that day. I got to know a lot of cool people there. That's what's dope with grammy week, there were parties everywhere, and you never know who you can bump into. That's LA in a nutshell, music sessions, shoots, and parties.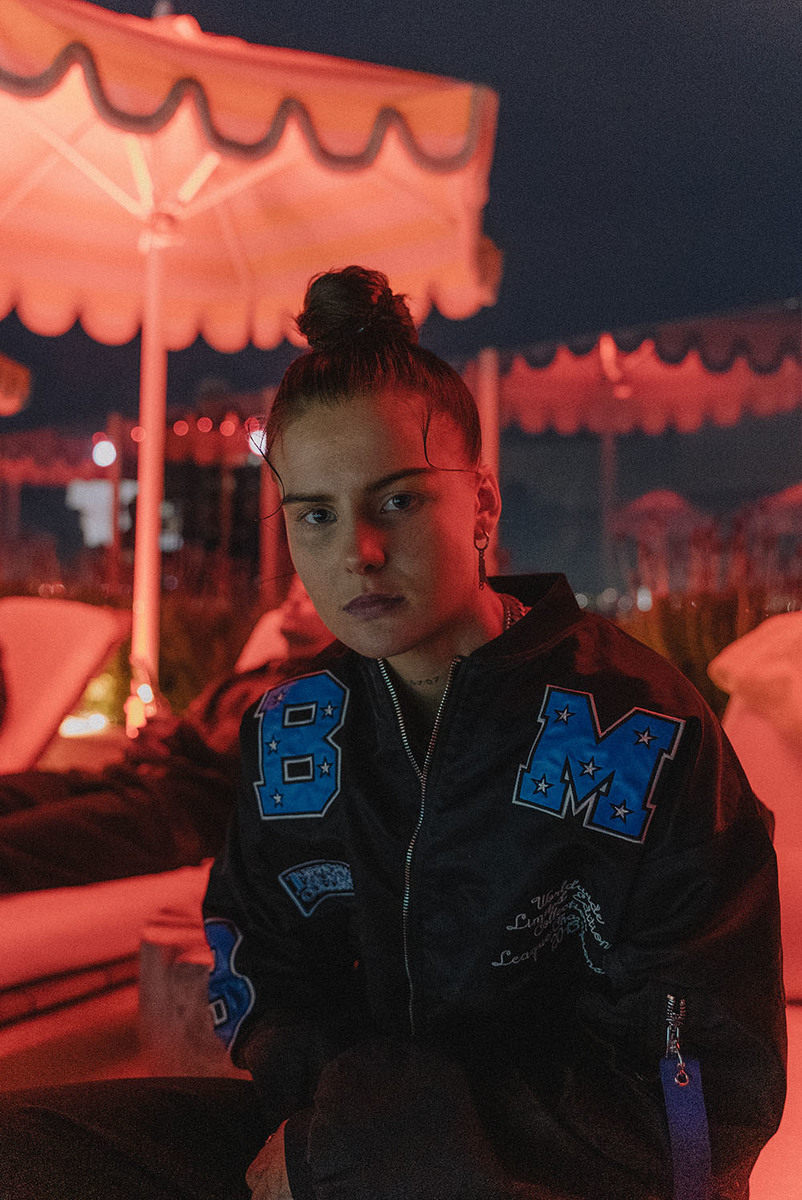 Views. Out on the rooftop at the party, it looks lit when it gets dark, and the city lights up. Yup, I definitely gotta move over here.
Watch Ash's new video below:
Follow Ash on Instagram @asholsen.