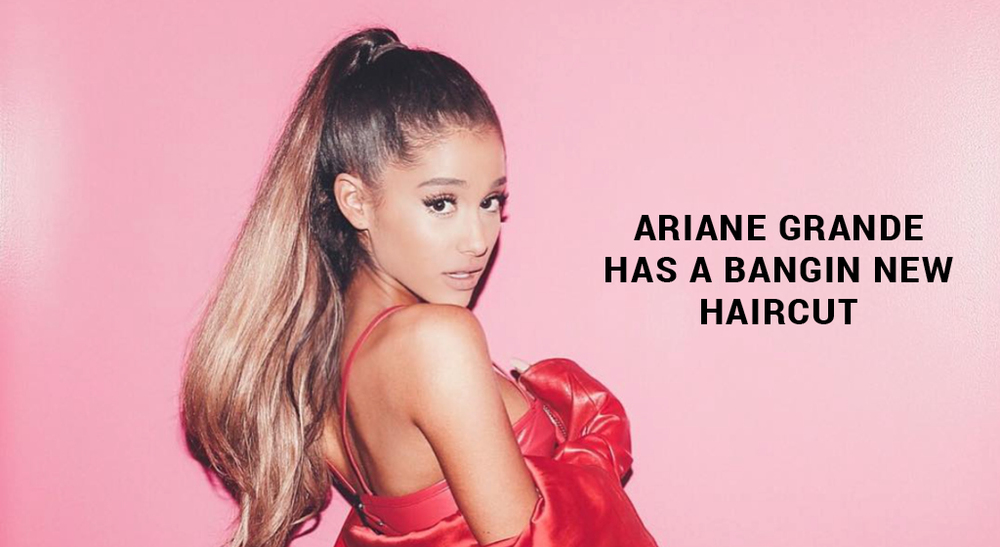 Ariane Grande's Bangin New Haircut And Not Performing At The White House
Change is a good thing. Especially when you get a new haircut that compliments your personality or makes you look god damn good. Singer Ariana Grande is known for her half-up pulled-back ponytail ever since 2014, and now has a totally new look. She posted the look on her Instagram by taking a dark backseat selfie hinting her new look. Then Grande posted another photo where the singer is angled on the right side taking a mirror selfie giving her an edgier appearance. We are so into you Ariana, especially when she shared a close-up shot of look wearing a "The Future," sweater.
Grande has fierce blunt bangs as with Zoey Deschanel and Selena Gomez. Although, she is still wearing her signature ponytail, but with her fleek eyebrows it gives this 23-year-old singer a grown up look. We all know the story where she starred as Cat Valentine in the Nickelodeon TV series Victorious on how she constantly had to dye and bleach her hair every other week for 4 years playing the role. However, our question here is if the bangs are clip-ins and not her real hair? Well, whether or not if it's her real or not, this still looks beautiful on her.
Other news about the singer, reports say that Grande will not be performing at the White House because of the donut incident. For those who doesn't know about this, there was a video leaked of the singer licking doughnuts at a donut shop while saying she hates America. This was in every headline and led her to not perform at the White House. This decision was made by the Democratic National Committee (DNC) and somehow there were emails that leaked via Wikileaks and had explicit instructions from the DNC to not invite the singer. Well, big fans like Malia and Sasha won't be jamming out to "Into You" anytime soon.
Watch the donut Incident below: