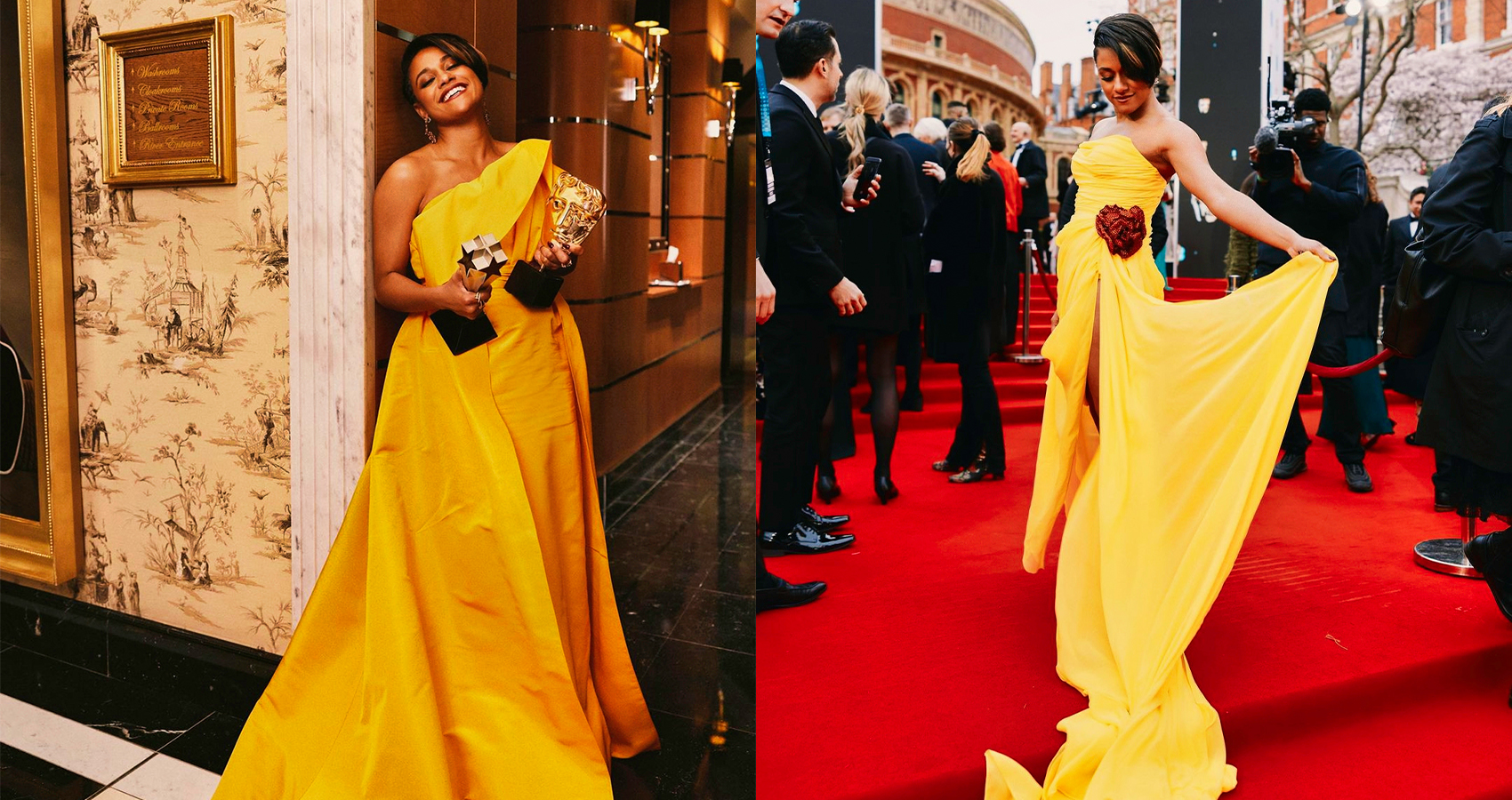 Ariana DeBose Pays Tribute to Her Latina Heritage in Carolina Herrera and Oscar de la Renta
The West Side Story star sported yellow gowns at both the BAFTAs and Critics' Choice Awards.
Ariana DeBose has had a busy award season so far, winning awards across the board for her role in Steven Spielberg's revival of West Side Story. However, the actress has not only been winning at the award ceremonies themselves, but she has also been winning on the red carpet. This weekend DeBose stunned in two yellow gowns at the BAFTAs and Critics' Choice Awards where she also added to her collection of accolades. DeBose and her stylists Zadrian Smith and Sarah Edminston chose to pay homage to both Ariana and her character Anita's Latina heritage through her looks. They chose to dress the star in Latinx-founded designers which obviously paid tribute to the star's heritage but both gowns were also referencing Anita's iconic yellow dress in the musical.
Ariana DeBose has been outspoken and proud of her identification as Afro-Latina since her rise to fame in The Prom and so paying homage to this heritage in these moments of triumph within her career serves as a beautiful way to promote and support other Latinx creatives. DeBose has paved the way for many actresses following in her footsteps as she has become an inspiration for those of racial minorities and members of the LGBTQ+ community.
This is particularly true following her recent history-making win at the Screen Actors Guild Awards where she recently became the first queer Afro-Latina actress to win an award. DeBose's gowns serve as yet another way that the actress is promoting diversity and inclusivity within the creative industries and highlights the ways in which she is using her platform to support these communities.
Up Next, The Prom: A Story Of Love, Inclusion, And Perfect Choreography