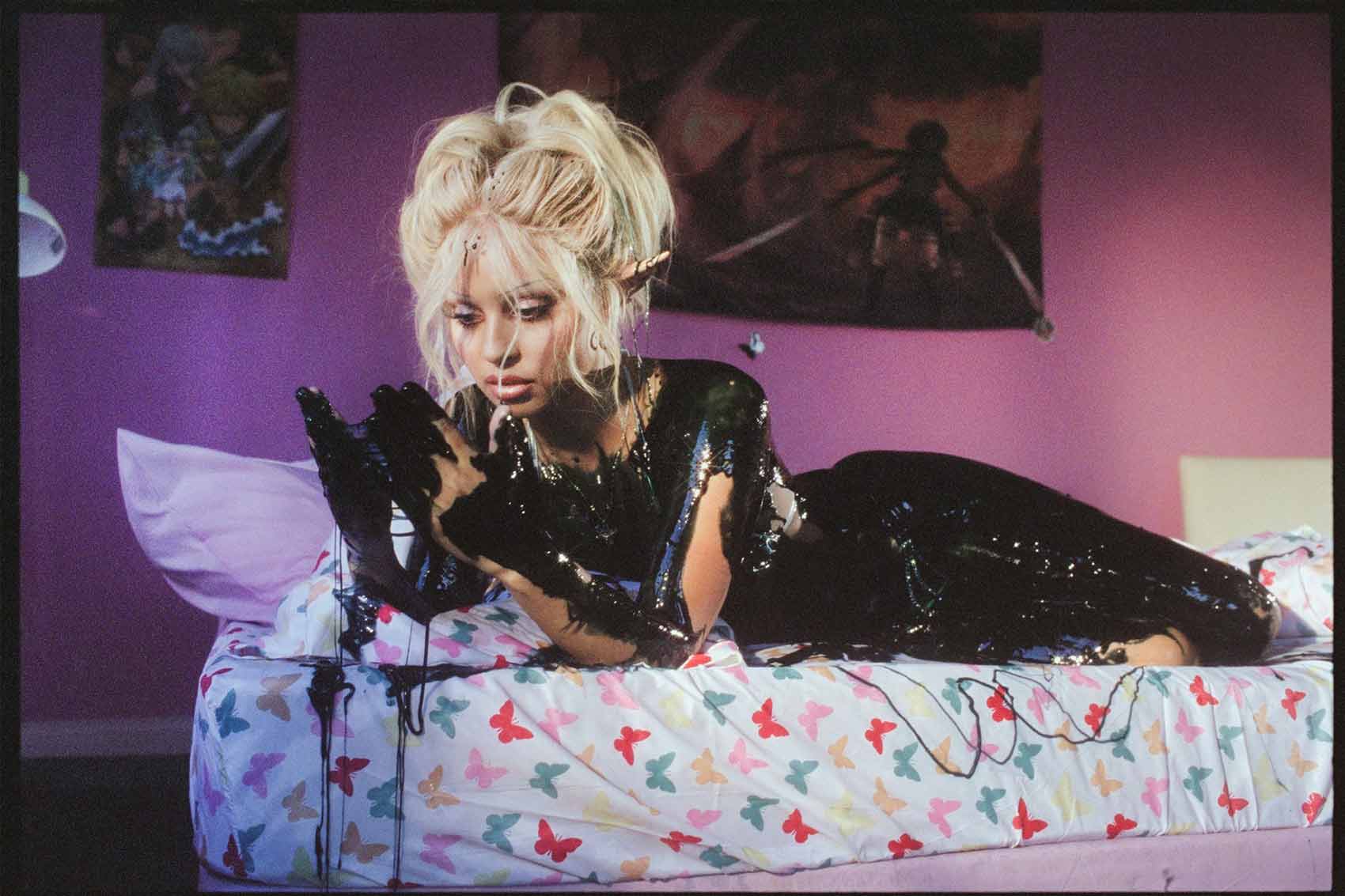 Alexa Demie and Petra Collins Are Releasing A Book Of Fairy Tales
Take a look at the collection of erotic stories.
Alexa Demie and Petra Collins are icons in their own right. Demie exploded during her role in the HBO show Euphoria portraying the character Maddie Perez whose attitude and style infiltrated pop culture. Collins is an 'it girl' in the world of photography, shooting for the likes of i-D and Dazed and Confused and producing editorials for notorious musicians form SZA to Frank Ocean.
Their collaborative book, entitled Fairy Tales, is a collection of erotic folklore tales in the form of short stories. The book is made-up of nine stories, each with a different character modelled by Demie. The stories are set in a variety of backdrops from parking lots to magical lands and will feature mythical characters such as mermaids, sirens, water sprites, fallen angels and witches. Each image was shot by Collins and the text is a collaboration between the two.
On Instagram, the pair have released several teaser images of the book and coveys the dreamlike nostalgia that is reoccurring throughout Collins' photography. Demie's visuals are striking within the context of the erotic nature of the book.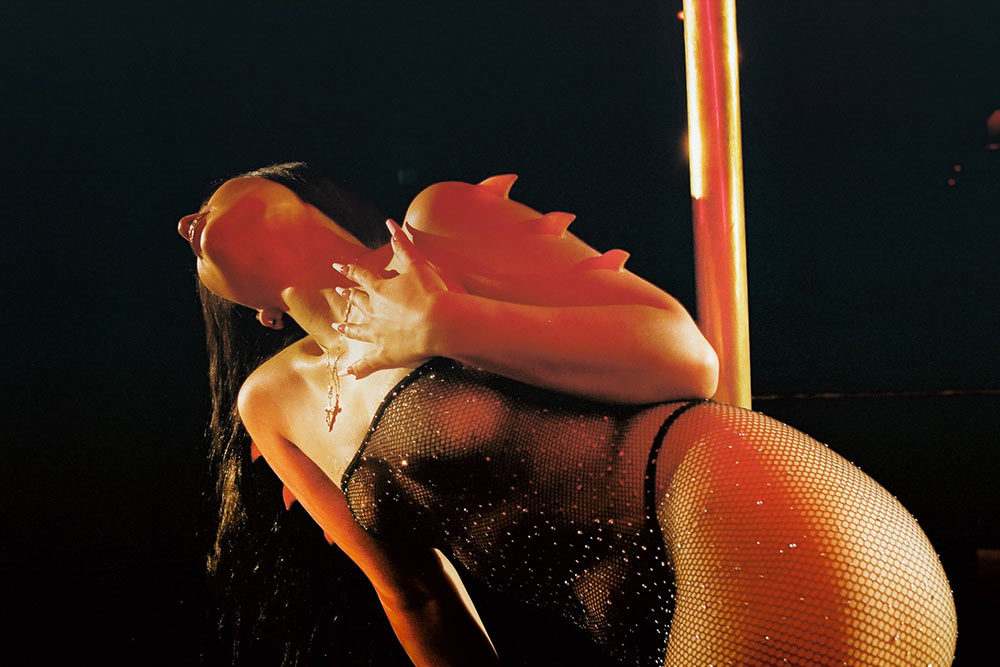 Rizzoli, who will be publishing the book, have said that it was inspired by Demie and Collins' love for fairy tales when they were younger as it provided a sense of escapism from their reality. The photographs included are said to combine elements of camp, prosthetics and shibari, and pay homage to classic fairy tale writers such as Brothers Grimm and Hans Christian Anderson.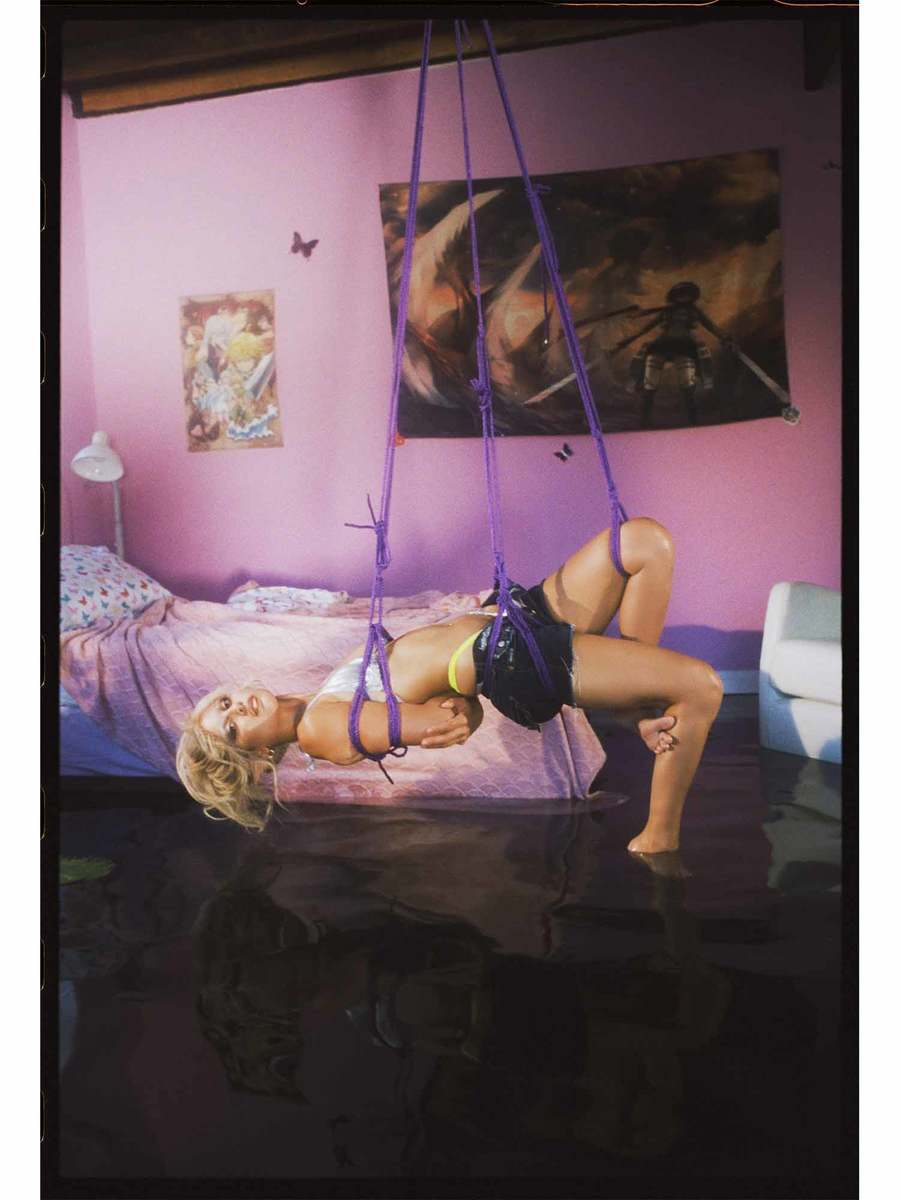 Fairy Tales is set to be released in October and is available now for pre-order.