Not Just a Coming-of-Age Film, Aftersun is Charlotte Wells' Intimate Look on Girlhood
The acclaimed film is now exclusively streaming on MUBI
Aftersun will take you back to the hazy, sun-baked days of girlhood. Back when your parents quietly tip-toed around you, shielding any bad news in hushed tones during phone calls. When you'd fall asleep in the back seat on a long car ride home, the film moves through scattered recollections of days of summers past, but Scottish writer and director Charlotte Wells' intimate family portrait has a unique staying power you won't soon forget.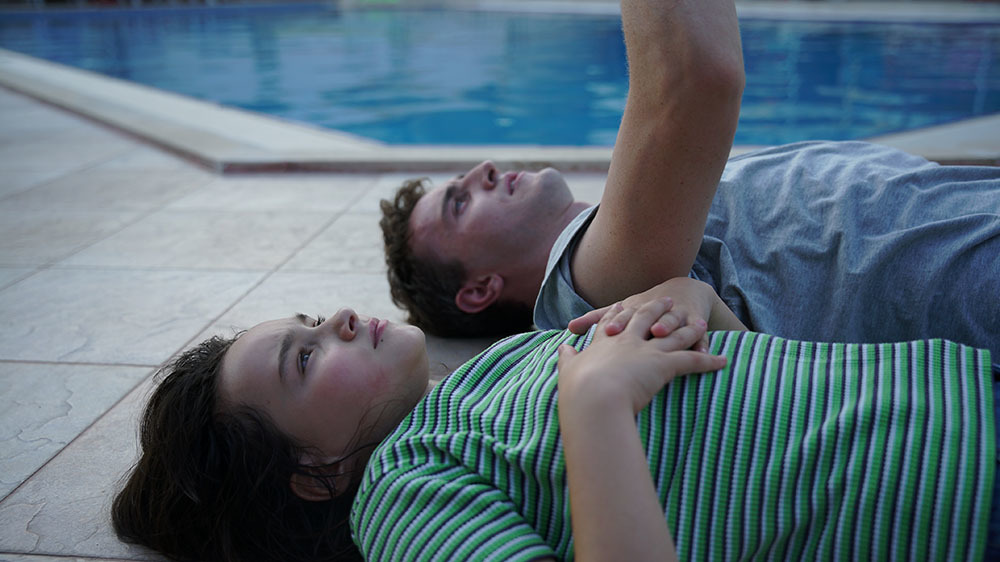 Aftersun tells the story of eleven-year-old Sophie (Frankie Corio) and her idealistic father, Calum (Paul Mescal), on a summer vacation at a beach resort in Turkey. The pair soak up rare quality time with each other, lounging by the pool, singing karaoke, and playing arcade games. But Sophie's growing up, on the brink of teendom and the messy pains that come with it. Meanwhile, Calum holds a deep sadness he tries to hide from his daughter. Over a decade later, Sophie reconciles memories of her enigmatic father and reflects on her life-changing childhood vacation.
"These were the trips I took growing up, and I was nothing but grateful to be there," Wells said on the MUBI Podcast, discussing the personal inspiration behind the film's resort setting. "It's time away, it's time in the sun, you have all of these activities at hand, and you're with family, which in an ideal world you find some pleasure in being with. That was the story I was interested in telling."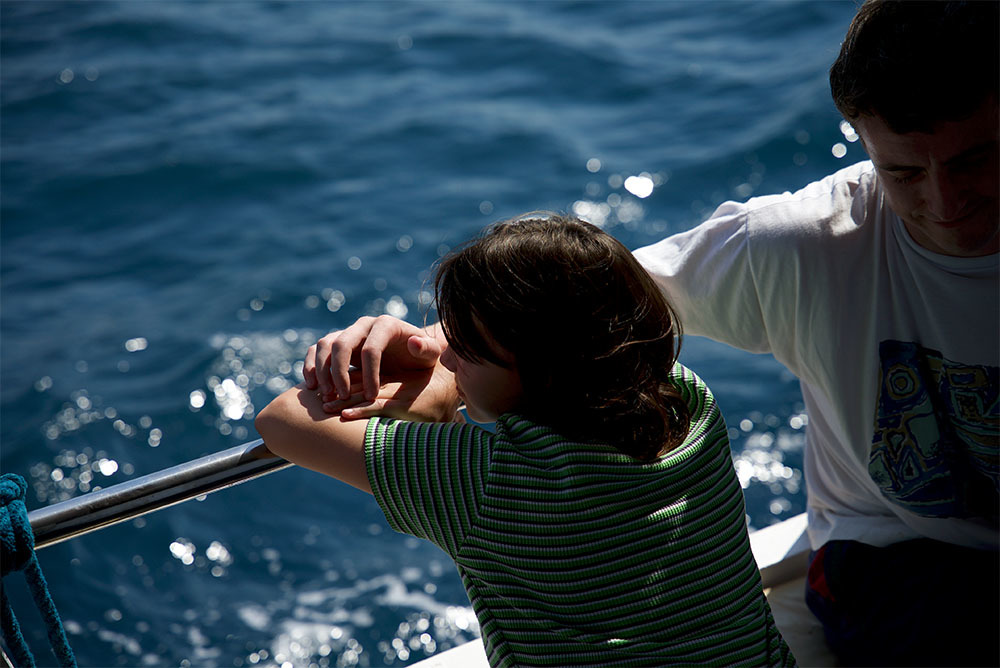 Winning an "Outstanding Debut" award at the BAFTA and "Best First Film" at the Independent Spirit Awards this year along with the French Touch Jury Prize during its premiere at the 2022 Cannes Film Festival, the film's sublime portrayal of father-daughter relationships led to its success with audiences and critics alike. Paul Mescal's layered performance nabbed him an Oscar nomination for Best Actor.
Aftersun looks intimately at many different themes, but one undercurrent might strike a chord with some. The aches and joys of girlhood can only truly be captured by a female director, as seen in films all streaming on MUBI, such as Petite Maman, Vagabond, and Whale Rider, which paint a poignant picture of restlessness in growing girls.
Calum encourages Sophie's big dreams despite his own mysterious desolation. He acts as a safe space for her, someone she can always confide in as she grows up. Wells portrays a parental bond at its most raw: the tight-rope walk of guiding your child through a big, scary world full of endless possibilities.
Behind the lens of a female director, Wells accurately depicts Sophie's awkward stage of life in a way that feels true to the audience's own lived-in experience. Viewers will likely see themselves in Sophie and fondly recall the joy and anxieties of that age.
"The film's pretty earnest. There is no satire and no judgment, more importantly," Wells said.
Unabashedly authentic, Aftersun speaks to the growing pains of understanding your parents more as you age. Understanding why they couldn't dream as big as you, why they couldn't smile as wide. Girlhood is messy, free, confounding, heartbreaking, and wonderful all at once. It's genuine, close-to-home storytelling that makes us relive these days all over again.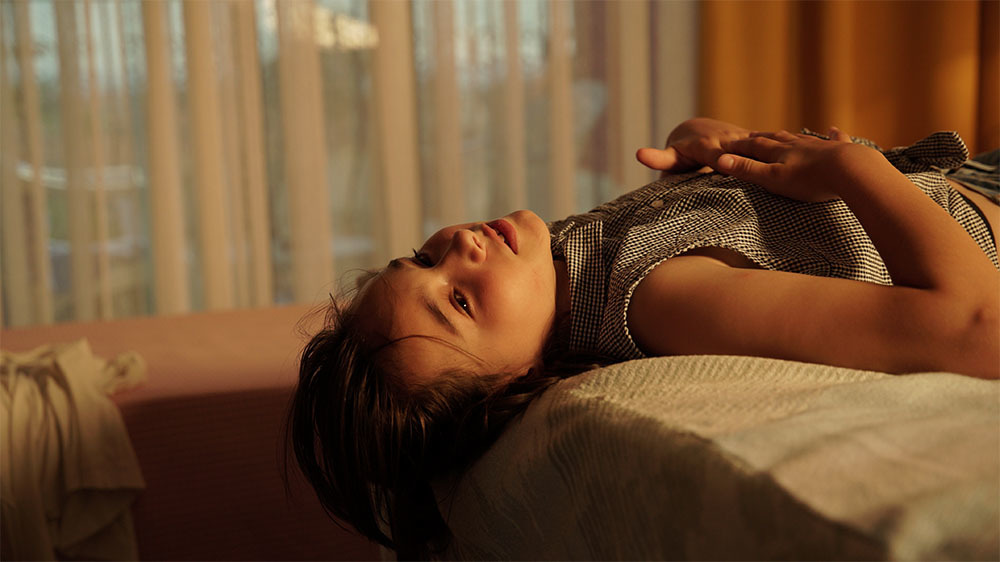 After successfully releasing the film theatrically in Germany and Austria (in partnership with Stadtkino) on December 15, MUBI is releasing the film exclusively on its streaming platform from today.
MUBI is a global streaming service, production company and film distributor dedicated to elevating great cinema. MUBI makes, acquires, curates, and champions visionary films, connecting them to audiences all over the world.
MUBI is a place to discover ambitious films from iconic directors to emerging auteurs. And with MUBI GO, members in Berlin can get a free ticket every week to see the best new films in cinemas.

Stream Aftersun for free now on MUBI. Use mubi.com/fizzymag for 30 days of great films for free.
---
Scroll through to some behind the scene images featuring director Charlotte Wells below: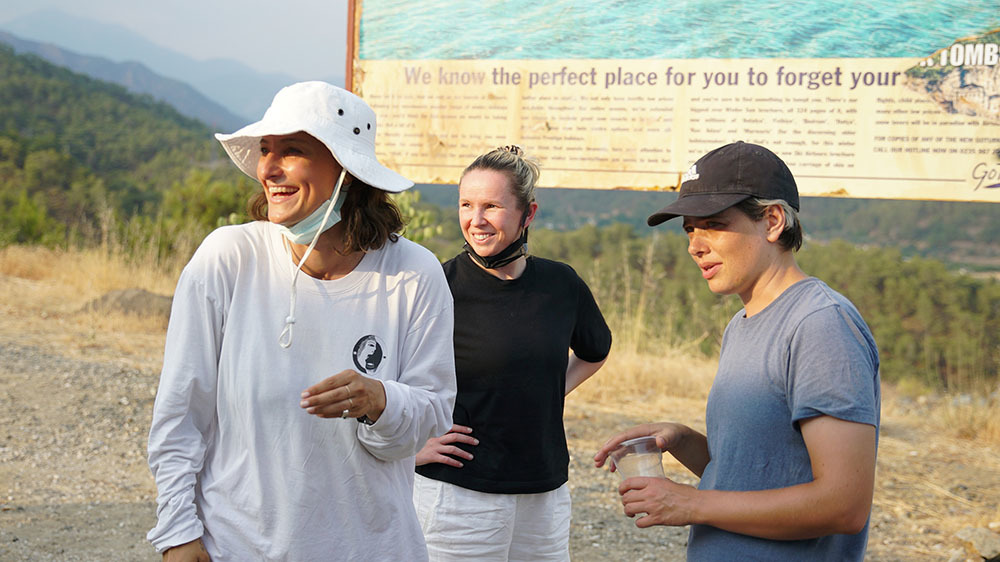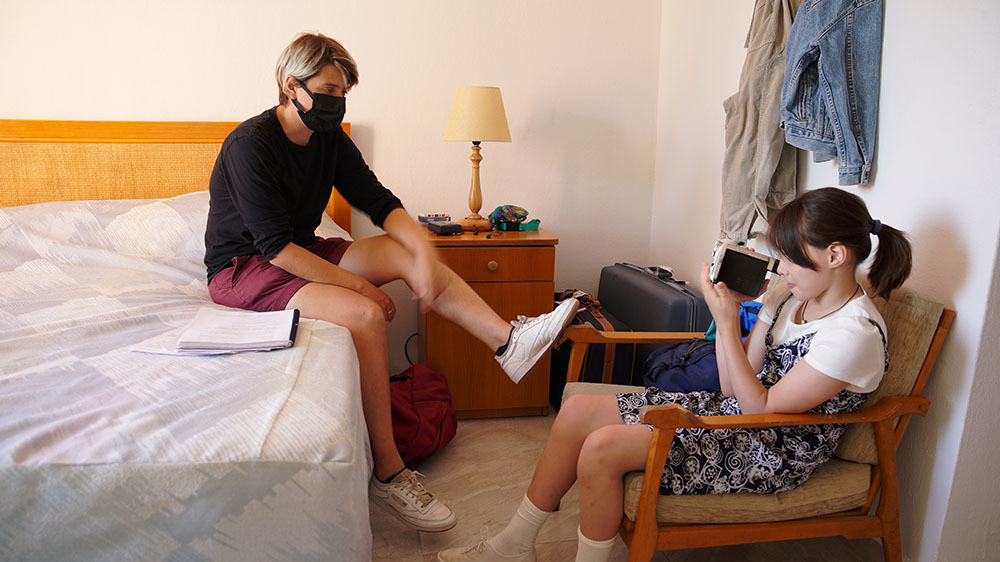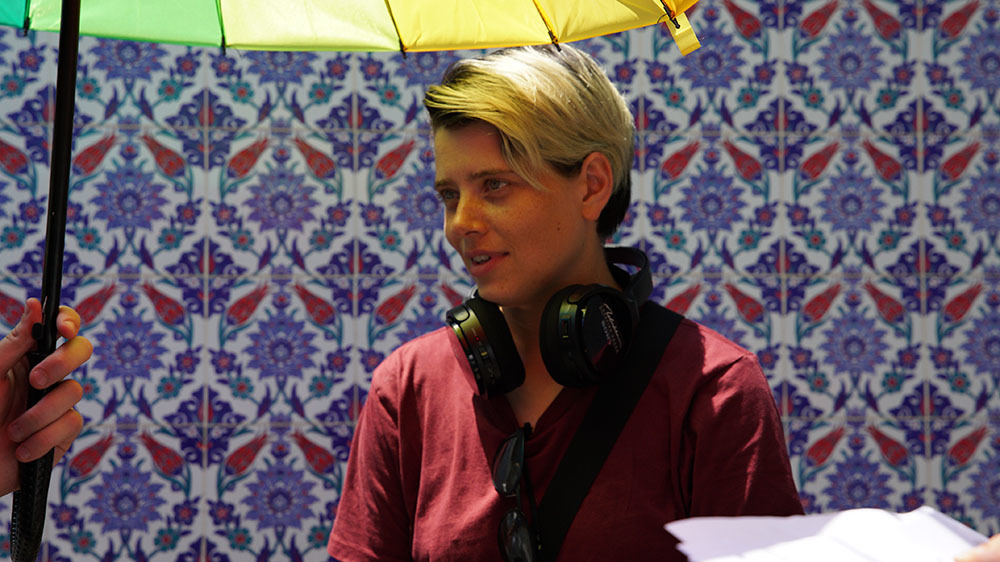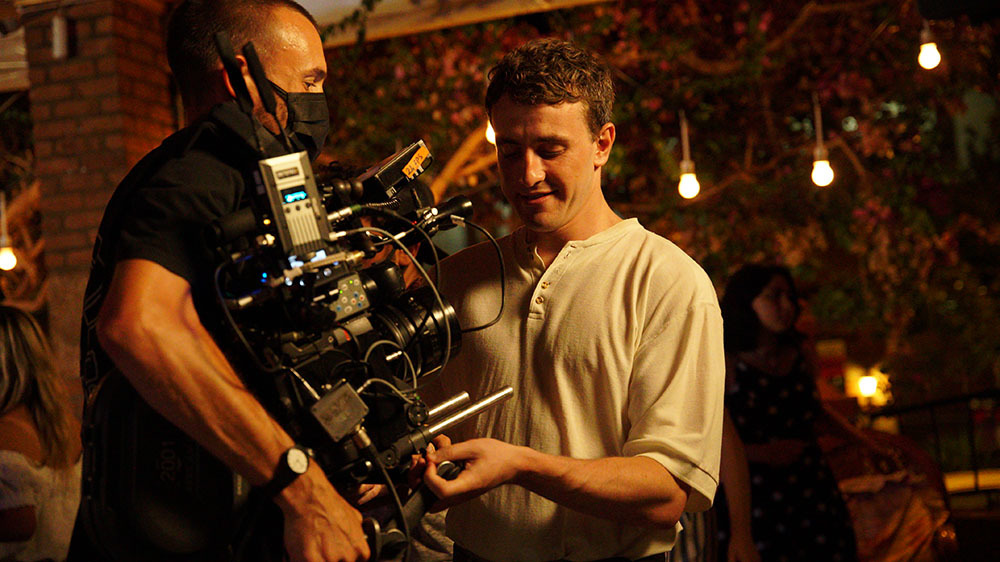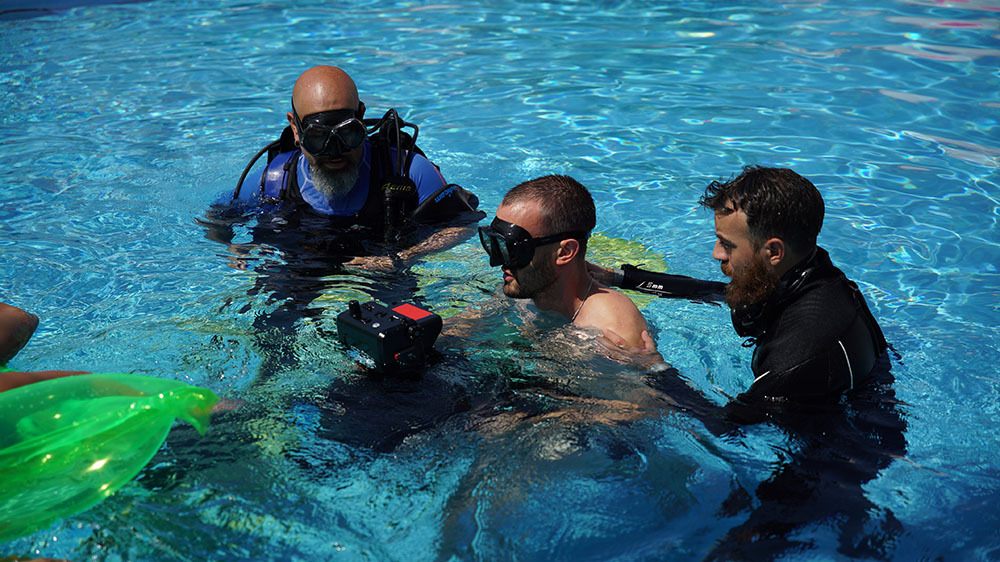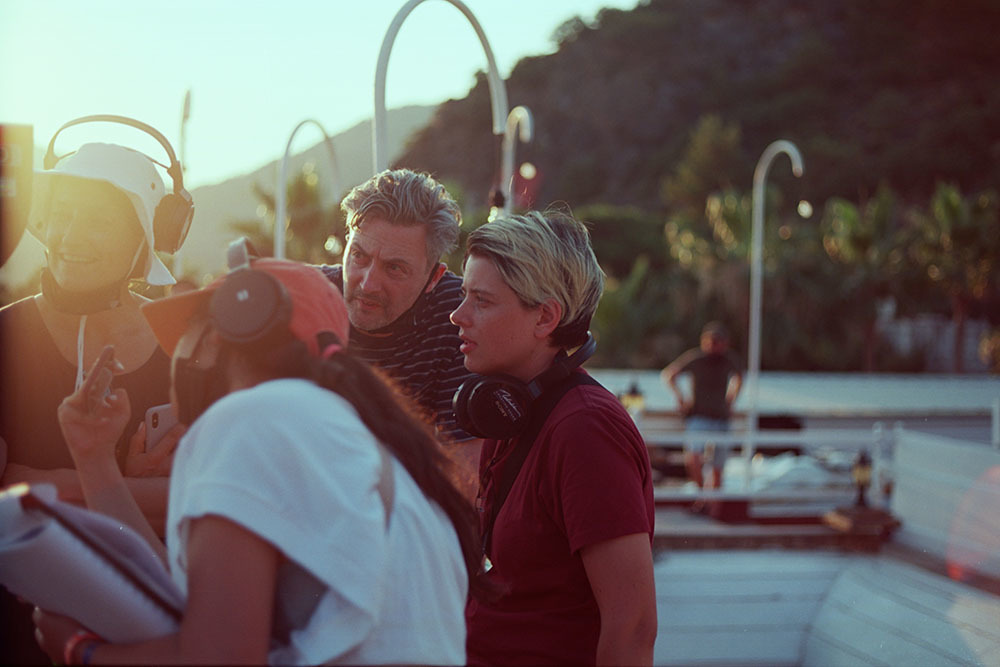 ---
Watch the official trailer below: