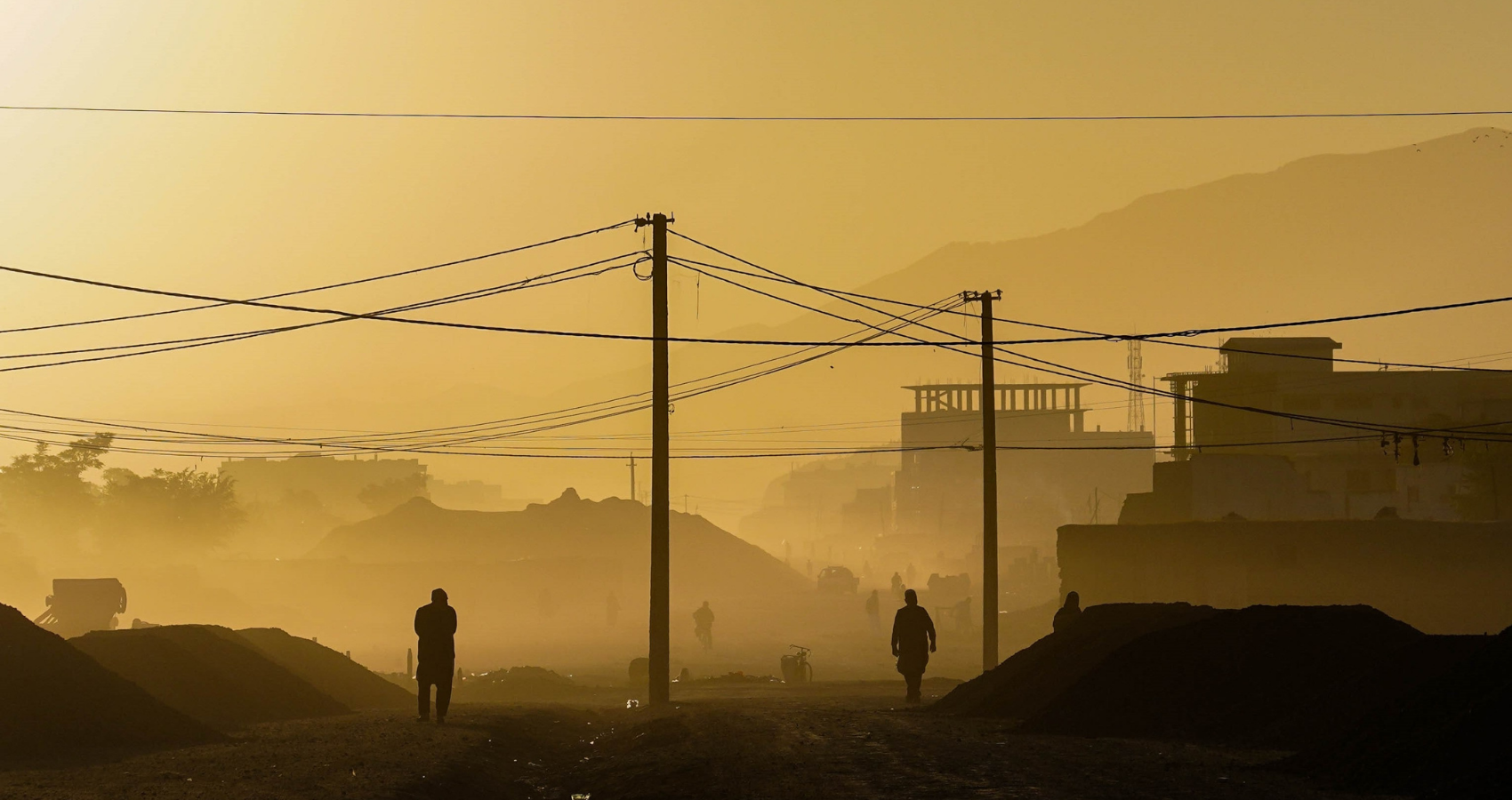 Here's How You Can Help The Afghanistan Relief Effort
Support Afghan refugees fleeing the Taliban by donating, volunteering and petitioning.
Since the resurrection of the Taliban's historically oppressive regime in Afghanistan last month, the lives of countless Afghans changed overnight. Afghan women are fearing for their lives and fundamental rights as the country dissolves into violence. While the world continues to weigh in on the U.S.' controversial political move of withdrawing American troops from Afghanistan, civilians and refugees remain embroiled in this pressing humanitarian crisis. Nearly 400,000 Afghans are currently displaced and seeking asylum.
It is easy slip into inaction and feel helpless as bystanders watching the devastating Afghanistan crisis unfold on the news. Here are four actionable ways you can aid the relief efforts for Afghanistan, even if you're restricted by budget.
Volunteer for refugee resettlement schemes
Many countries and national organizations have launched refugee resettlement schemes for displaced Afghans. The Lutheran Immigration and Refugee Service in the U.S. is seeking volunteers to aid in tutoring, meal preparation, transporting refugees to and from airports and more. If you live in or near Washington D.C., Houston, or the Seattle/Tacoma area, you are eligible to volunteer. The U.K. has also launched a refugee resettlement scheme for Afghan asylum seekers. National organizations such as the Furness Refugee Support group are also seeking volunteers in the UK.
Support refugee funds- with donations or airline miles
If you want to contribute to the Afghanistan relief efforts but are currently short on funds, the organization Miles4Migrants allows you to donate airline miles to Afghan people who are approved for travel but are unable to shoulder the expenses.
Otherwise, consider donating to aid agencies and relief funds such as the UN Human Rights Committee and the International Committee of the Red Cross. National charities such as AfghanAid in the U.K. have also launched crisis funds, while crowdfunding campaigns by activists focus efforts locally. Since women are especially vulnerable in the ongoing crisis, consider donating to women's rights organizations such as the Women for Afghan Women charity based in Afghanistan. The Malala Fund collects donations for furthering girls' education while the Georgetown Institute for Women, Peace and Security in partnership with Vital Voices are seeking funds to protect Afghan women's rights activists. You can also help safeguard Afghan journalists by donating to the Afghan Journalists Safety Committee in partnership with International Media Support.
Donate basic necessities and emergency supplies
Aside from monetary donations, you can reach out to food banks and other non-governmental organizations to donate food and emergency supplies for refugees. If more convenient, you can even make an online food delivery to your local food bank. Organizations such as WorldHelp and Mercy Corps are also collecting donations for civilians sheltered in the relatively safer parts of Afghanistan.
Sign petitions and influence lawmaking
Depending on your country of residence and its policies on welcoming refugees, you can influence lawmaking by pressuring politicians to arrange legal and safe pathways for the migration of Afghan refugees. You can create and sign petitions and lobby governments in the U.S., Australia or U.K. to expedite the resettlement of Afghan interpreters, military allies, journalists and others. Petition letter templates, forms and politician contact information are readily accessible to the public in some countries, such as the U.S.
*This list is not comprehensive and Fizzy Mag cannot verify the sources linked.