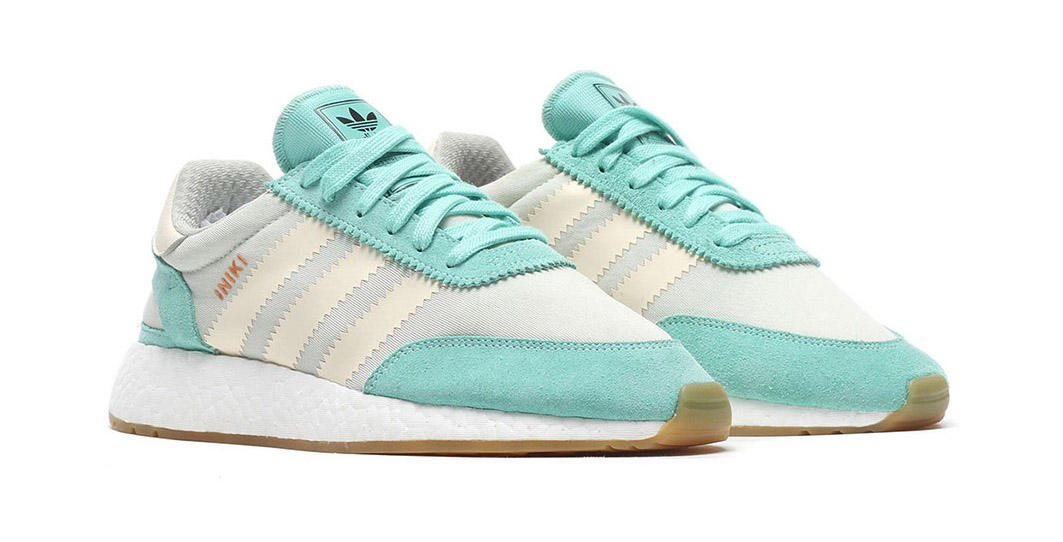 The adidas Iniki Runner Boost in easy green!
The Adidas Iniki Runner Boost Is the Sneaker Everyone Will Be Wearing Next
Meet the new Adidas classic.
What will be the next sneaker trend to dominate street style photos (and our closets)? Move over, Stan Smiths. Adidas is banking on a particular throwback style with a fresh new twist to become our latest must-have. The global sportswear brand just debuted the Adidas Iniki Runner Boost, and the retro-modern sneaks combine all of our favorite trends into one shoe.
The Iniki Runner Boost perfectly fuses Adidas's past and future by combining the successful Boost sneaker silhouette with the vintage aesthetic of the Adidas Gazelle. The merger is pure genius; the '80s have never felt more 2017.
If you think you're already obsessed with this sneaker, wait for this: the Iniki Boost color range is out of this world. Seriously. Gearing up for warmer seasons, Adidas has created this sneaker in multiple different pastel shades that will quite literally put a spring in your step. We've featured our favorite colors: "Easy Green" and "Super Purple." If you're more of a classic girl, neutral offerings, such as navy blue and grey are also up for grabs.
This shoe is going for $120 and will be available in stores and online soon, so keep your eyes peeled!