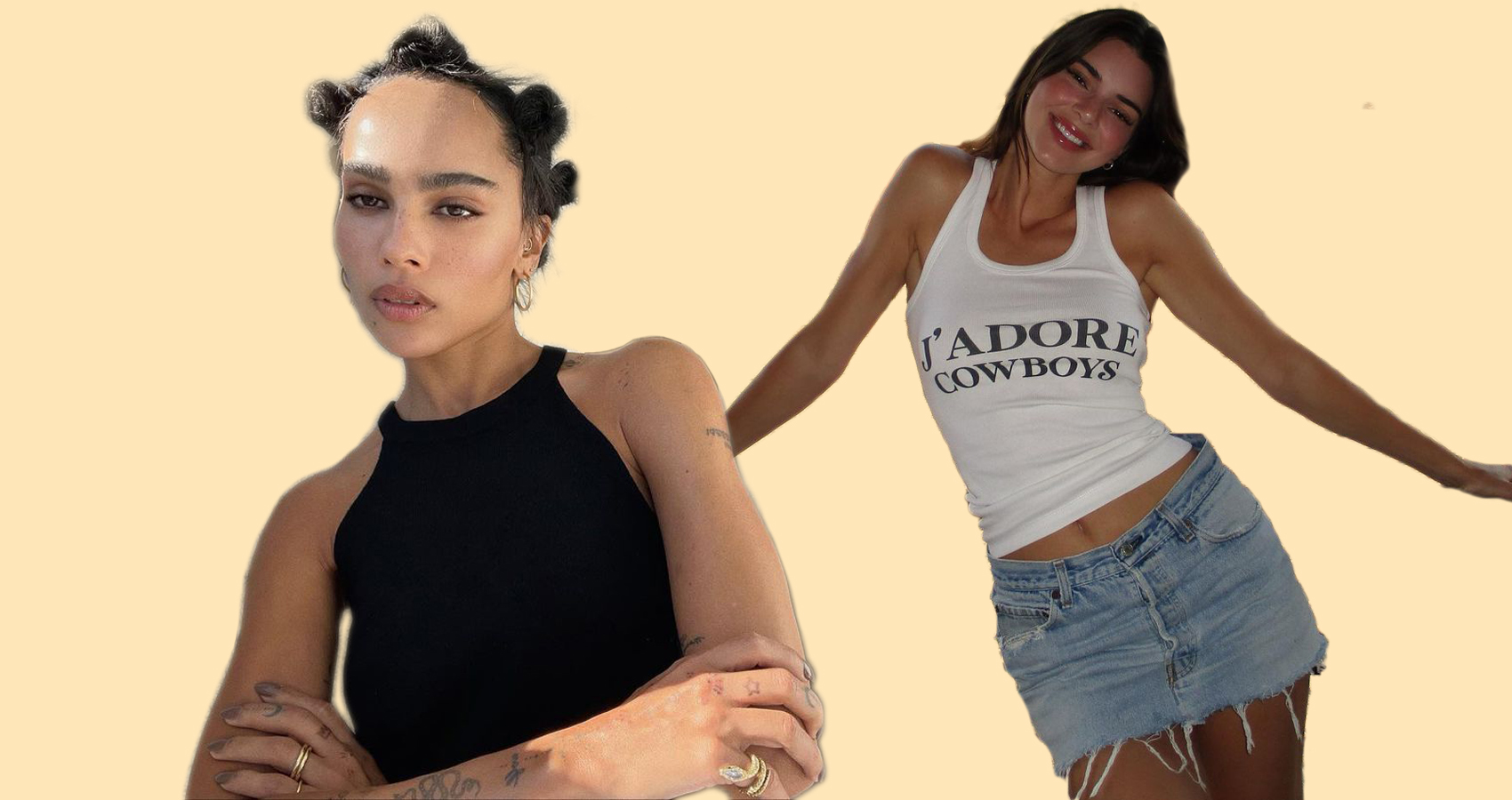 A selection Of Styling Tricks Celebrities Use To Elevate Dull Pieces 
Shine more brightly.
While extravagance and all-round creativity in fashion should be embraced, there are times when a more simple and basic look is required, be it for work commitments or family occasions. Although the basics can be boring, they don't always necessarily have to be. In fact, a number of music-makers and Hollywood stars are regularly donning dull gear, but the way they wear specific items elevates them massively.
After all, many of us are inspired by what the world's most famous faces wear at major red carpet events and in the movies. From celebrities like Gigi Hadid and Dakota Johnson to slick characters from the gaming world, such as Agent Jane Blonde or Lara Croft, there are a number of intriguing looks that people on earth are trying to replicate. Given the relatively simple pieces that can be snapped up and then spruced up accordingly, it's a lot easier than you might think to nail a particular celebrity's look or to simply improve an outfit you're planning on pulling off. So, without further ado, let's take a look at a number of styling tricks celebrities use to elevate boring pieces.
Loafers
Worn well by the likes of Dakota Johnson, loafers can be incredibly boring if they aren't treated right. In order to look after them, it's worth adding a style trick or two to enable them to stand out and shine more brightly. For example, pairing loafers with an oversized leather jacket and some loose trousers is an alternative feel that will offer great results. A Balenciaga jacket is particularly popular here, although there are plenty of options out there.
Khakis
Khakis can look a tad gloomy on occasions, but they needn't be. All you need to do is wear an oversized shirt or jacket to take them up a notch or two. The addition of some sneakers is another go-to option for many, although choose your pair carefully and keep it simple.
Jeans
A clothing item most of us can't do without, jeans are wearable in so many different situations. While they do fit into most scenarios, they can look even better with a bit of imagination. As seen by the likes of Kendall Jenner, elevating a pair of jeans with a white tee, a blazer, and an oversize button-down is a stunning look many women can pull off.
White T-shirt
Most people own a white t-shirt, but they aren't always the easiest of items to pair with other pieces. In order to bring the best out of your white t-shirts, consider adding a polished tweed jacket on top and a number of accessories, such as a bag, to help create a simple look that oozes style at the same time.
Blazer
Sometimes, it can be easy for a blazer to appear dull and rather unimaginative, perhaps thrown on top at the last minute to add a more formal feel to a look. To buck the trend somewhat, though, consider adding a printed minidress and tall boots to enable your blazer look to stand out from the crowd. An outfit design taken on by the likes of Chrissy Teigen, there are a number of items that can supplement a blazer rather beautifully.
Denim shorts
Most people aim to pull off a pair of denim shorts with the introduction of some sneakers or sandals, but it doesn't always work. In fact, it's incredibly dull to look at on occasions. In order to bring something fresh to the table, pair denim shorts and a tee with closed-toe mules for a much better look on the whole. Zoe Kravitz has nailed this particular look in the past.