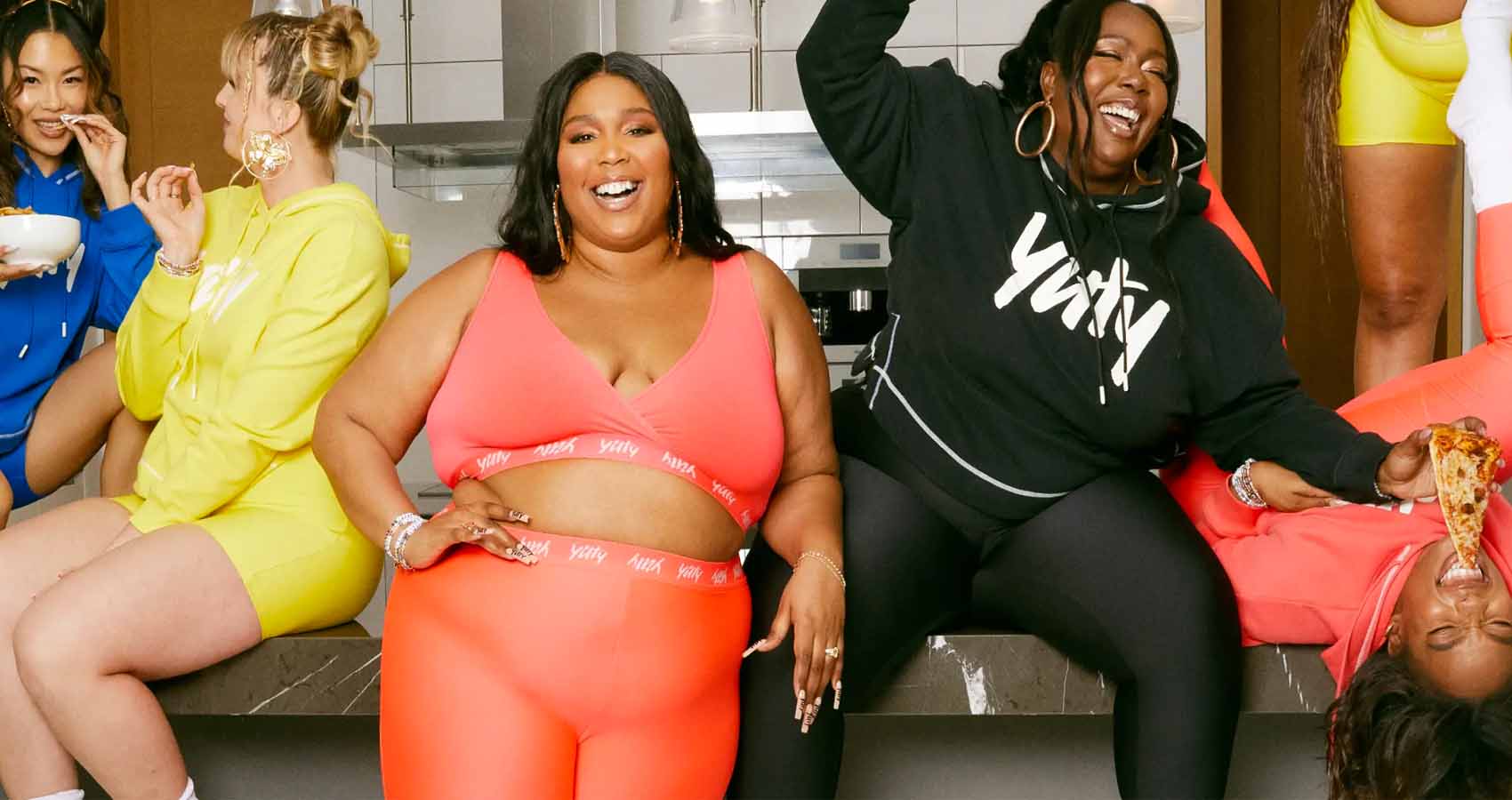 Yitty's New Collection Allows You To Be Nearly Naked
It's the perfect summer shapewear!
Yitty just made summer a little hotter with their Nearly Naked Collection. The brand was created by Lizzo in April 2022 in collaboration with Fabletics and is all about body positivity. Lizzo is known for being a dynamic, confident woman who uplifts others and that same energy can be found in her collection. Yitty sells shapewear for all shapes and sizes, but specializes in plus-sized shapewear, with the sizes ranging from XS to 5X. The Nearly Naked Collection is a perfect addition to the line, providing pieces that are flattering, flattering, and fun.
While the name Nearly Naked may trigger thoughts of neutral or skin tone colors, this collection is nothing if not bright and lively. There are of course the black, white, and neutral essentials, but Yitty wouldn't be a collection by Lizzo if it didn't have gorgeous prints, such as bright blue butterflies and hot pink cheetah print. This collection, along with other Yitty products, are also available in gorgeous colors, such as coral, bright yellow, ocean blue, lavender, and lime green. The Nearly Naked collection also saw the emergence of two new colors: a warm summer yellow called Mimosa and a beautiful cream, On My Ivories.
Nearly Naked has almost an infinite amount of options, from leggings to waisted shorts to briefs, and bralettes, midi tops, hoodies, bodysuits, and dresses. Some stand-out pieces are the Shaping Bandeau, Shaping Midi Bra, Headliner Shaping Catsuit, and Major Label Icon Dress. The Shaping Midi Bra is not a new Yitty product, but it just looks so gorgeous in the new colorways. It also inspired the new Shaping Bandeau, give wireless support, has a sheer, no-show design, and most importantly, has strategic stitching to prevent uniboob. The bandeau also has detachable straps. These bras also have matching shorts and leggings that they can be worn with to create a full outfit. Another strong piece from this collection is the Headliner Shaping Catsuit, which is made with no-show seams, lightweight yet supportive lining, and silicone grippers. Available in lime green, black, and hot pink cheetah print, the catsuit makes a statement while still keeping the body comfortable. Lastly, the Major Label Icon Dress is a sheer, mesh dress with the Y logo covering all the important places. The dress is tight and grippy, but still allows the body to breathe.
The Nearly Naked collection has the perfect summer pieces. And the only thing more exciting than this collection is watching Lizzo promote it. In the video below, it's clear that Lizzo loves the clothes she makes and wants everyone else to feel as confident in Yitty as she does.
The collection is available to shop on the Yitty website, with prices ranging from $15 to $85.