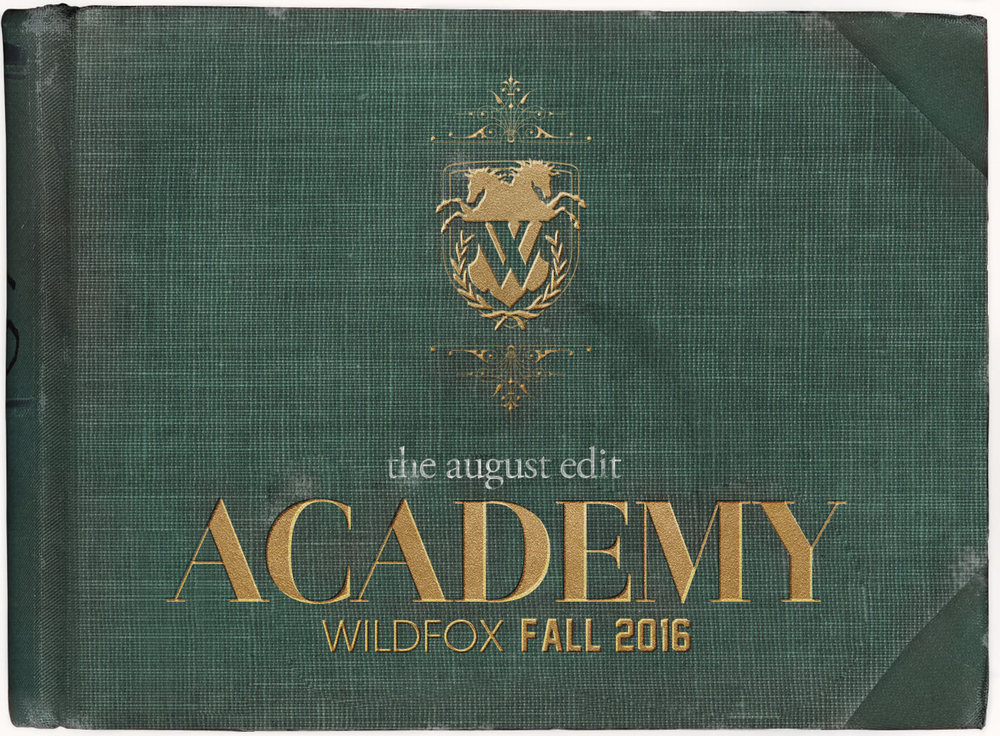 Wildfox 'Academy' Fall16 Lookbook – The August Edition
Wildfox takes the school-girl look to a whole new level. With an element of hipster-grunge, these back to school looks are the perfect combination of old and new.
These looks are complimented, in true school-girl fashion, with a plaid skirt. However, Wildfox adds a twist to these looks by throwing in a sweat shirt or hat and glasses.
Wildfox takes classy and mixes it with a grunge rough-around-the-edges look. The vibes of this outfit gives off a 90s sheen, while also bringing about a Vogue aesthetic.
Fashion is the outer personality, and Wildfox incorporates every kind of fashion aesthetic for a perfect back to school look. The combination of a sweat shirt and shorts is almost overdone, but Wildfox makes it stylish and compliments it with tights and knee-high socks. This can be dressed up and down, it's comfy and cute.
Wildfox is back to school-girl grunge, and is perfect for any look!
I'm Terrific Heights Crew Tee
(from left to right) Adult Day Kim's Sweater, Sparkle Shapes 4EVR Sweater, Essentials Milk Run Hoodie, IDK-IDC Sonic Tee
(from left to right) Anti-Social Club Heights Crew Tee, Current Mood Heights Crew Tee, Chevron Dreams Roadtrip Sweater, Sorry I Can't Slogan Sweatshirt
Anti-Social Club Kim's Sweater
(from left to right) Anti-Social Club Heights Crew Tee, Chevron Dreams Roadtrip Sweater, Current Mood Heights Crew Tee, Sorry I Can't Slogan Sweatshirt
Academy Stripes Sweater, Blair Sweater, Cooler Sonic Tee, Don't Care Cambridge Sweater