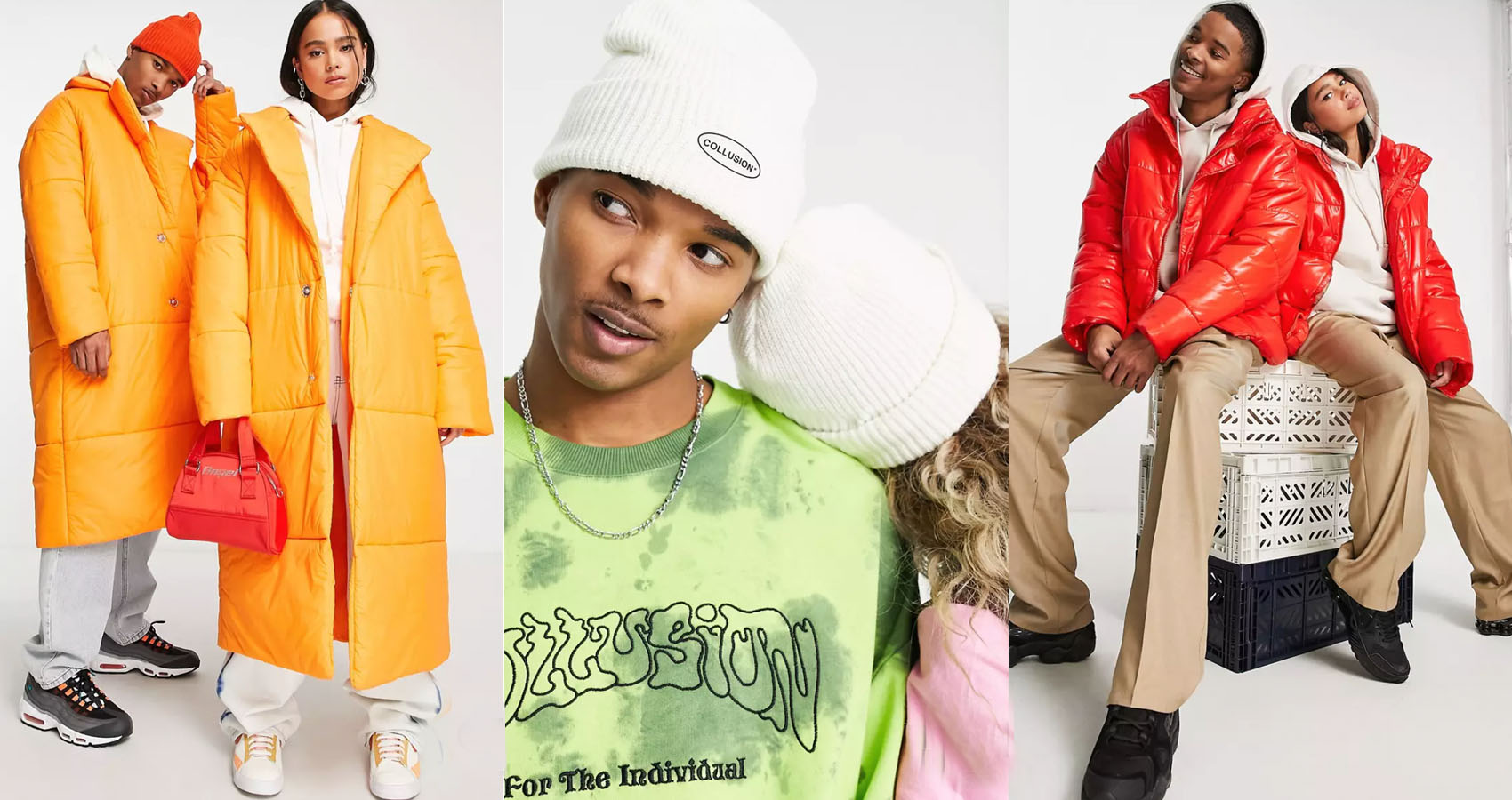 Why You Need To Stop Sleeping On Collusion By ASOS
A brand that designs with the consumer in mind and also taking steps to protect the environment? We live.
As one of the greats once said, "gender is a construct, tear it apart." Unfortunately, more actual words were never spoken. As a queer person myself, I don't personally pay much heed to the boundaries of gender and how that should affect the way I live my life. I am a firm believer in being more than one thing; it's possible to be both X and Y, masculine and feminine, gothic and vibrant. The huge designer names of the fashion industry have been doing this for years in their own lines, but let's not sit here and pretend we can afford to splurge on the ol' Armani or Gucci simply whenever the need arises. However, in recent years, many more affordable brands have been trying their hand at providing gender-neutral fashion for their consumers to express themselves. One of the more successful of these has been COLLUSION by ASOS. ASOS is an online fashion retailer selling external, established brands and their own individual lines. This line focuses explicitly on unisex fashion and has some incredibly creative designs that could have more of an impact on individuals than you know. Let's discuss COLLUSION by ASOS and why it might be time to stop sleeping on it.
According to ASOS, "you can always count on COLLUSION to bring the goods…expect pastels, prints, and loadsa unisex styles." This is an accurate description. They feature nearly every type of garment you could imagine; t-shirts, jeans, trousers, vests, overshirts, shorts, skirts, hats, tanks, and blazers are all garments on the first page of the COLLUSION section of ASOS's website.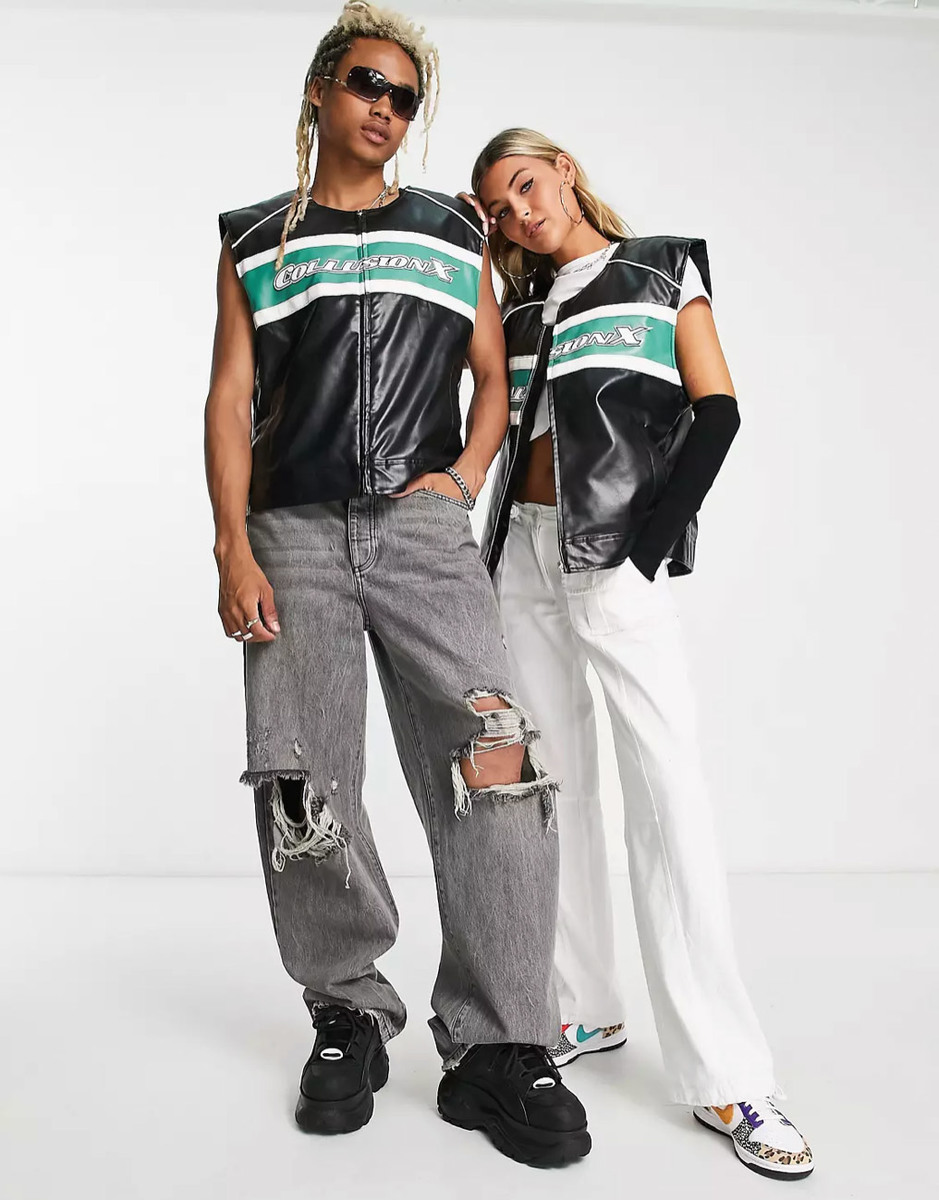 Shop the faux PU motocross gilet here for £27.36.
On top of this enormous variety, the styles are incredibly creative. For example, there's a floral long-sleeved lace shirt to be worn alone or over a crop top. This allows people to embrace their bodies in a way that is comfortable to them. This affects people more than one might think at first glance. For somebody who is gender non-conforming or non-binary, these clothes are incredibly affirming, and this shirt is merely one example. Whether it's a basic item of clothing such as jeans or trousers, or something extra such as a faux leather gilet or a denim midi dress, these clothes function as an accessible way to express yourself as who you are. However, that may be.
Not only this, but the clothes are affordable. This unisex lace shirt is only £17.99. As if that wasn't enough, as a bonus, the clothes are stylish. There's something here for everybody, from the dark and broody to the bright and vibrant, since the garments' colors, material, and cut are all widely varied. The functionality, price, and wearability are three essential factors that have lined up to create a line of clothing that functions for a queer minority group. Like I said earlier, as queer people, we are more than one thing. It feels like lines like COLLUSION see us. As a result, we can outwardly express who we are without breaking the bank open.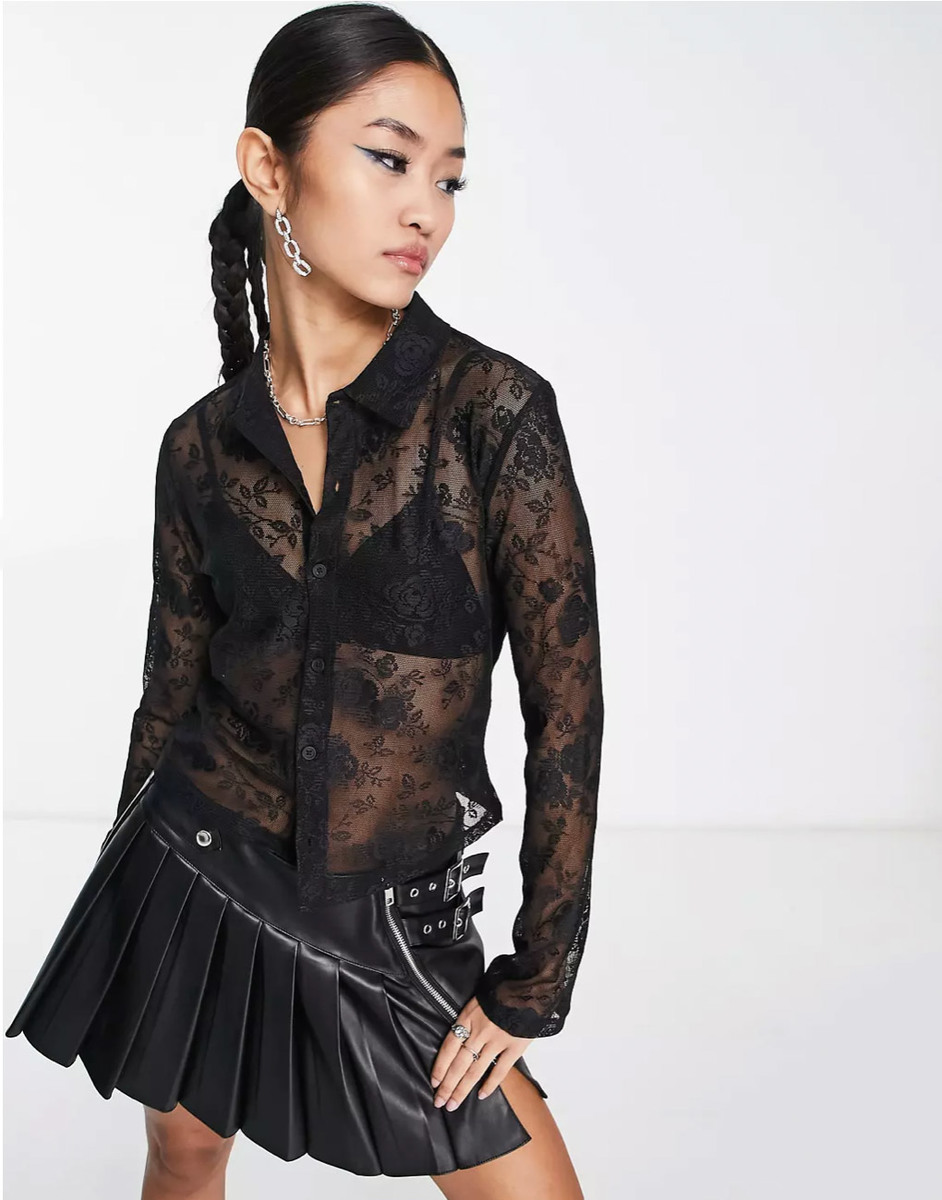 Shop the long sleeve lace shirt here for £17.99.
However, everybody and their mother are now debating "sustainability" within the fashion industry. Lurking at the center of this debate is the dreaded "fast fashion." In seriousness, fast fashion is a huge factor in what causes the fashion industry to be so bad for the environment. The term "fast fashion" refers to clothes that are cheap to buy due to their mid- to poor-quality and thus will likely only survive a few wears and washes before heading to landfill. Most fast-fashion retailers are online; some might include ASOS within this bracket. As has been stated, ASOS do sell brands other than their own that are of higher quality than what would be considered "fast-fashion"; however, others of these brands are known for contributing to the fast-fashion crisis.
In their "responsibility to the planet" statement, ASOS state that they're improving 'traceability' of the materials used within their garments "to understand better and influence how they're sourced." They also explain that they're "switching all our raw materials to more sustainable alternatives" and increasing their "use of recycled materials" from both "pre-and post-consumer waste" This essentially means using high-quality offcuts from when the garment is made to recycling plastic from the sea to use within clothes. These are all important steps in combatting the climate crisis, and all brands are responsible for making themselves as environmentally friendly as possible. While there is always more to be done, it's refreshing to see a brand that has such a positive impact on its minority consumers that is taking steps to solve an industry-wide issue.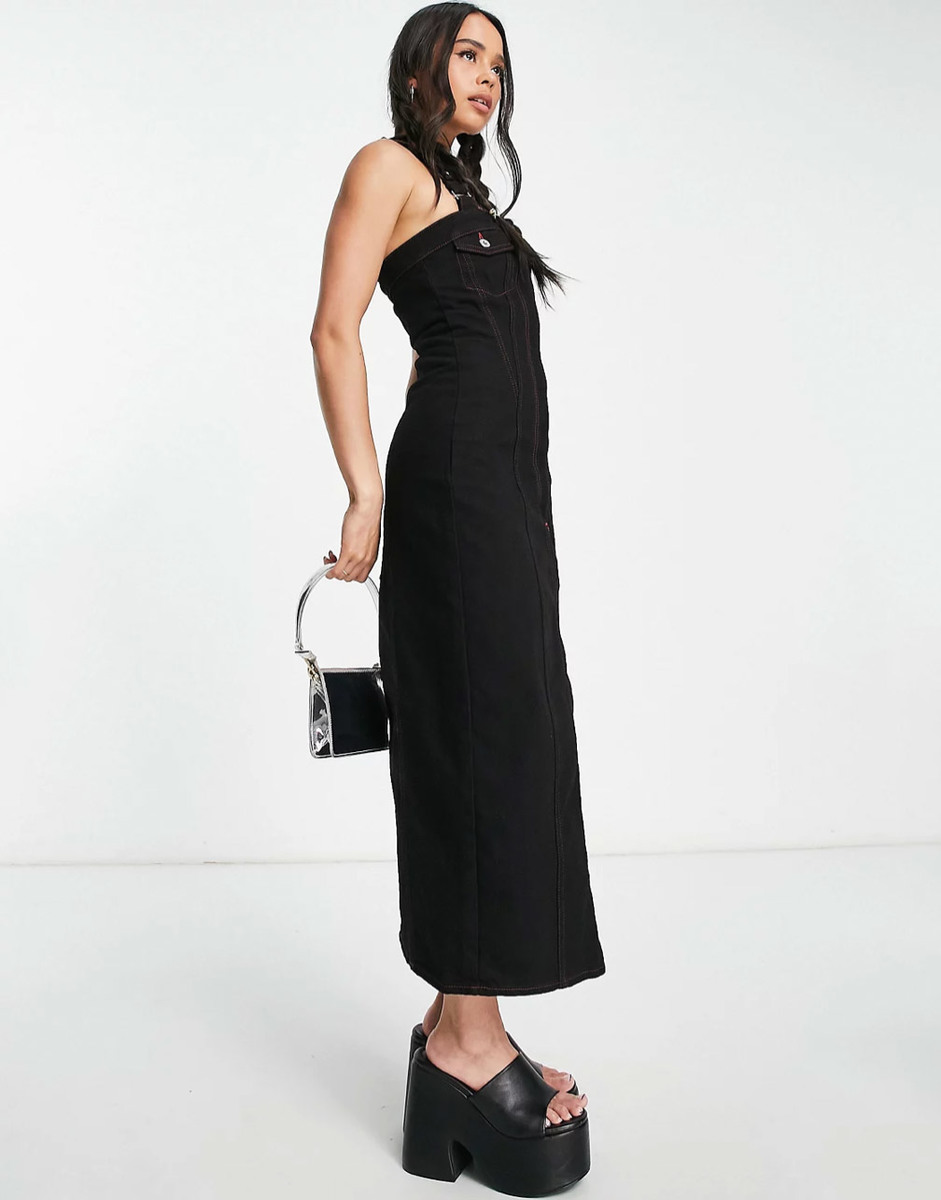 Shop the midi denim dress here for £27.99.
There's much more to be said about the individual responsibility of brands when it comes to the environment. However, I fear I don't have the space. Regardless, COLLUSION by ASOS is a hugely progressive brand. It makes gender-affirming fashion accessible and affordable. Even for those like myself, who are cisgender, COLLUSION provides a medium of self-expression that many other brands don't. I can tap into my Wednesday Addams fantasy one day and then embrace my mod 60s self the next. The possibilities are endless, and it's clear that COLLUSION by ASOS is designed with the consumers in mind. I make no attempt to absolve a brand of their responsibility to protect the planet. However, it is so major that a mainstream brand is doing gender-neutral fashion right, all while making it affordable. With active steps taken to protect the environment on top of this, it's time to wake UP because we need to stop sleeping on COLLUSION.